Click here to view original web page at www.benzinga.com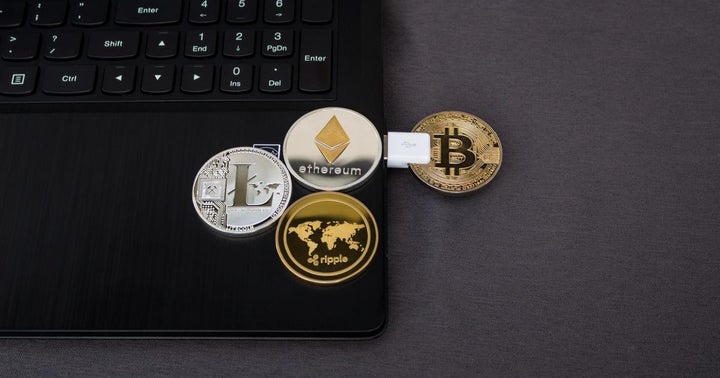 When it was first announced, Ultrasafe seemed like just another DeFi token. Based on Binance Smart Chain, the project promised to be the safest place to invest their funds and earn rewards simply by holding. The rewards would come from its frictionless yield protocol, and they would secure a certain passive income for the users. The project claimed to have locked liquidity and to be completely rug-proof, making it the safest investment on the Binance Smart Chain.
Impressively, this sat really well with the DeFi sector, and the careful preparations that Ultrasafe took before launch really seemed to have paid off. The project conducted an audit even before it launched, which may have been the breaking point for the following success.
Ultrasafe Launches Then Explodes
Ultrasafes' launch was parabolic. Smashing world records in its path, the holder count hit 5,000 in just 24 hours. The projects' huge emphasis on safety from scams and cyber attacks resonated with the average investor. The 'crypto-skeptics' felt comfortable investing in UltraSafe and long-term investors recognized the projects' massive potential.
How to Spot the Next $AMC
Tired of getting left behind on winning trades?
On Saturday, June 26, Benzinga is hosting a FREE 1-Day Masterclass to teach you how to spot breakout trades before they skyrocket!
Featuring live, interactive lessons on How to Trade Crypto, Read Charts, Identify Trends, and SO much more!
With a single marketing phase and one pre-launch audit behind it, Ultrasafe exploded as soon as it went live on PancakeSwap on May 14th. The token was also listed on CoinGecko on the very first day, and the success stream only continued after that.
36 hours after launch, it already reached 15,000 holders, and by the end of its second day, the token had a market cap of over $60 million. It announced the development of its merch store, and its second audit started very soon. The first one — the one before launch — was done by Solidity, while the second one was conducted by CertiK. With both companies being extremely trusted and reliable, their positive findings only brought further trust and hype to the community that simply kept buying.
The project's community had it trending on CoinGecko, its social media accounts blew up, and in less than a week since launch, the project was listed on its first centralized exchange — LBank Exchange. Around the same time, Ultrasafe's user count climbed to around 30,000. The project then got its own shiny billboard in NYC's Times Square, which further boosted the user count.
At the time of writing, the project is very close to hitting 50k holders, and once it happens, it plans an array of actions, including major press releases, mainstream news features, the release of Ultrasafe NFTs, in-person developer charity donation, project Titanium Ice inception, and an announcement of a major partnership, according to its roadmap.
With the project launching on CoinMarketCap only a few days ago, it is likely only a matter of time before it announces its 50k holders' mark.
Ultrasafe was launched at a very fortunate time when the stance towards the crypto industry seems to be strongly changing in and out of the US. With constant scams and rug pulls, exasperated investors found solace in UltraSafe as a secure place to store their wealth and earn passive income. That doesn't mean that the project had had it easy, or that it doesn't deserve everything it got so far, of course. It simply came at the right time, with a great pitch, a good quality offering, and it spared no cost or effort to attract as much attention as possible in a very short time. The end result was quite impressive, and it will be interesting to see how things will progress from here.
Image Sourced from Pixabay
Where to put $100 right now
Benzinga's Breakout trader is already up over 400% this year… and that was before he uncovered the next Netflix…
This former buy-and-hold investor learned to buy breakout stocks... so he quit his job and began trading full time.
And for the first time ever, Benzinga is inviting you to trade along with him:
How I've Made 400% Returns So Far in 2021
'Reopening Stocks' is a phrase that does no justice to how well these trades have treated me this year. Trading against two giant sell-offs and unprecedented market volatility takes more than an eye for good stay-at-home picks: It takes hard work and deep technical knowledge to get a 400% return to net. We've already helped thousands of traders like you to uncover big wins while teaching them the secrets on how to spot breakout trades...
JOIN ZINGERNATION and Earn Rewards
Click here, or sign up for our newsletter to explore more of Benzinga's Cryptocurrency market coverage, in-depth coin analysis, data, and reporting.
For the latest in financial news, exclusive stories, memes follow Benzinga on Twitter, Facebook & Instagram. For the best interviews, stock market talk & videos, subscribe to our YouTube channel.
© 2021 Benzinga.com. Benzinga does not provide investment advice. All rights reserved.