Click here to view original web page at www.benzinga.com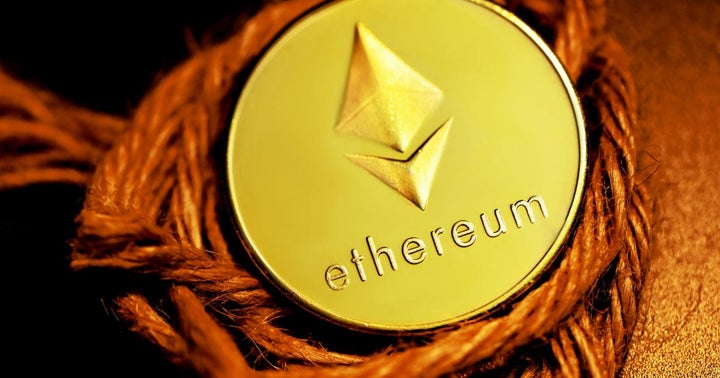 Alexis Ohanian, co-founder of Reddit, revealed that a good amount of his crypto holdings are in Ethereum (CRYPTO: ETH).
What Happened: In an interview with CNBC on Thursday, Ohanian said, "That's where a lot of my holdings are, candidly," but did not reveal exactly how much ETH he holds.
According to him, Ethereum is an asset that has got the most to prove, with a lot of interesting developments lined up for the cryptocurrency in the near future.
"I do think Ethereum [has], at least for the next year or two, really got the most to prove, or at least the most potential to show something because there are so many interesting applications. So NFTs are just the start of what's getting built on top of the Ethereum blockchain," he explained.
How to Spot the Next $AMC
Tired of getting left behind on winning trades?
On Saturday, June 26, Benzinga is hosting a FREE 1-Day Masterclass to teach you how to spot breakout trades before they skyrocket!
Featuring live, interactive lessons on How to Trade Crypto, Read Charts, Identify Trends, and SO much more!
While Ohanian didn't hold back praising the second-largest cryptocurrency by market cap, the billionaire investor made it clear that Dogecoin (CRYPTO: DOGE) wasn't on his list of preferred cryptocurrencies.
"I'm not gonna plug Dogecoin here," said Ohanian when CNBC anchor Andrew Sorkin asked him to name an interesting cryptocurrency that needs more recognition.
What Else: Last week, Ethereum co-founder Vitalik Buterin himself confessed that Dogecoin was one of his best investments.
Buterin said he "felt like an amazing trader" after having successfully managed to sell at the top, but was surprised by Dogecoin becoming "this big phenomenon" with the price increasing to $0.50 and even $0.70.
"There's even a lot of people that have heard of Doge that have not heard of Ethereum, is just something even I wasn't predicting," he said.
Where to put $1,000 right now
Learn while you earn... And start taking a serious look at options, the investment vehicle that is driving stocks like Tesla and Apple to historically unprecedented highs.
Lead by the anti-Wall Street options genius, Nic Chahine, Benzinga Options is seeing explosive (and often immediate) returns on his options trades. Simply click here now to get these winning trades!
These Options Trades Make Me Money Under ANY Market Condition
I'm Nic Chahine -- The guy who made a massive 300% return in two weeks with BA options this year. Then I 4X'd my investment with ETF calls in September.
So obviously, I trade options for a living.
Now I'm sharing my trades as I make them with Benzinga Options. And I want you to join me for the ride.