Click here to view original web page at www.benzinga.com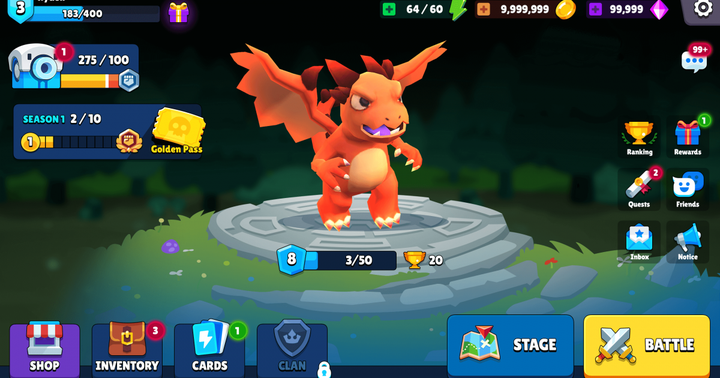 My DeFi Pet (CRYPTO: DPET) soared nearly 42% at press time even as the global cryptocurrency market capitalization fell 2.55% to $1.28 trillion.
What's Moving? The token associated with a virtual pet game that combines Decentralized Finance or DeFi, collectibles and the player's own personality traded 41.64% higher at $6.92 over 24 hours at press time.
Against major cryptocurrencies, Bitcoin (CRYPTO: BTC) and Ethereum (CRYPTO: ETH), DPET rose 45.22% and 49.22% respectively over 24 hours.
See Also: How To Buy Ethereum (ETH)
Over the week, DPET has soared a whopping 295.27%.
The #1 Options Education & Alert Service

Nic Chahine, Benzinga's head options trader, sifts through the entire market every single day to give you his best trades. Learn and trade along Nic to see how he earns a full-time living trading options...
Click here to see his current trades!
Why Is It Moving: DPET was the top trending token on CoinGecko at press time. It was followed by Axie Infinity (CRYPTO: AXS), another game-themed token that has surged in the recent past.
CoinGecko noted on Twitter that gaming tokens like DPET, AXS, and Smooth Love Potion (CRYPTO: SLP) occupy the top three slots among trending coins. SLP is an in-game token in the Axie Infinity universe.
Looks like Asia has been moving to a new world
Coming in at Top 3️ are $DPET, $SLP, and $AXS while $MM and $DRK make a new appearance to the list

Do you have any of these coins in your portfolio?

Discover new treasures: https://t.co/j2gTwq8c5j pic.twitter.com/VsatMRZV4Q

— CoinGecko (@coingecko) July 18, 2021
The push for these tokens is due to enthusiasm for these games in Asia. It was reported previously that Axie Infinity players can earn significant amounts, in some cases equivalent to monthly salaries in some low-income countries.
Photo: Courtesy of My DeFi Pet
Where to put $100 right now
Benzinga's Breakout trader is already up over 400% this year… and that was before he uncovered the next Netflix…
This former buy-and-hold investor learned to buy breakout stocks... so he quit his job and began trading full time.
And for the first time ever, Benzinga is inviting you to trade along with him:
How I've Made 400% Returns So Far in 2021
'Covid Stocks' is a phrase that does no justice to how well these trades have treated me this year. Trading against two giant sell-offs and unprecedented market volatility takes more than an eye for good stay-at-home picks: It takes hard work and deep technical knowledge.
And that's exactly what I've brought to the table for my subscribers this year, picking winner after winner leading to huge breakout gains. Plus I've maintained such a risk-off stop loss strategy, you could say it's impossible to regret following my trademark, Alpha Factor system.
That's why today I'm opening Benzinga Breakout to the public -- to share the wealth, so to speak. And show new traders and investors just how easy it can be to beat this crazy market against all odds!