Click here to view original web page at www.fxempire.com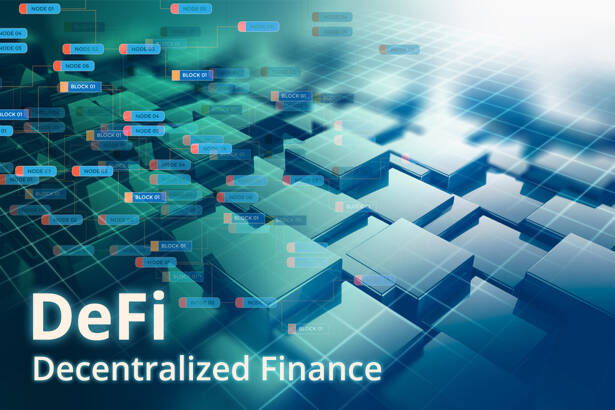 The decentralized finance (DeFi) market has experienced massive growth over the past few years, and now institutional investors are becoming interested in the sector.
Grayscale Launches Its DeFi Fund
The world's largest digital asset manager Grayscale announced yesterday that it had launched its Grayscale Decentralized Finance (DeFi) Fund. According to its press release, the Grayscale DeFi Fund is a diversified investment product that grants investors exposure to a wide range of industry-leading DeFi protocols.
The Grayscale DeFi Fund is the fifteenth investment product launched by the digital asset management firm and its second diversified fund offering. The company's CEO Michael Sonnenshein said they had launched the DeFi Fund due to the demand for decentralized protocols from institutional investors.
The Grayscale DeFi Fund will include protocols such as Uniswap, Aave, Compound, Curve, MakerDAO, Sushiswap, Yearn Finance, Bancor Network, Synthetix and UMA protocol.
Square To Enter The DeFi Sector
Another big name to enter the decentralized finance sector is payment company Square. Last week, the payment company owned by Jack Dorsey announced that it is building a decentralized business around Bitcoin.
Most of the DeFi protocols are built on the Ethereum network or other smart contract platforms. However, Jack Dorsey has always been a fan of Bitcoin and has maintained that he would only be investing in it and no other cryptocurrency.
Dorsey said the Square DeFi platform would make it easy to create non-custodial, permissionless, and decentralized financial services. It will also include the Seller, Cash App and recently acquired Tidal businesses.
The cryptocurrency market has been in a bearish mode in recent weeks. However, the adoption continues to grow. The broader crypto market has been experiencing losses over the past few weeks.
BTC/USD chart. Source: FXEMPIRE
Bitcoin dropped below the $30k region for the first time since June. If the bearish trend in the market continues, then the price could drop to its 30-day low of $28,800. Some analysts expect the price to stay around the $30k level for the next few weeks.