Click here to view original web page at www.wfmz.com
SAN DIEGO, Aug. 4, 2021 /PRNewswire/ -- NiftyKit, a SaaS platform for artists to mint, list, and sell NFTs has partnered with Aerial to track, manage, and offset carbon emissions produced by the NFTs minted on the NiftyKit platform.
This partnership comes shortly after NiftyKit launched their eco-friendly smart contracts and NFT minting option, Polygon (formerly Matic Network) which is available for members of the platform.
Using Aerial, NiftyKit is able to calculate and offset any NFTs created on the Ethereum blockchain.
"What we love about Aerial is how easy it is for us to calculate, track, and offset the
carbon footprint of NFTs minted on our platform so that we can pay for the offset
during the time of creation. Partnering with Aerial to offer this standard for all
Ethereum NFTs was a no-brainer," said Dan Carr, CEO and co-founder of NiftyKit.
Aerial works with verified environmental efforts and carbon removal projects in North America to offset emissions.
Aerial's NFT offset tool has been utilized by CNBC News, Ellen DeGeneres, ASICS, The Jerry Garcia Foundation, renowned street artist Mr. Brainwash, and world-famous DJ, Calvin Harris, among others.
In addition to NFT offsets, Aerial has a crypto offset tool and an iOS app, which allows users to manage travel emissions.
About NiftyKit
NiftyKit is a SaaS platform that provides simple tools for creators, brands, and businesses to get started with NFTs and smart contracts. No experience with blockchain or crypto required.
About Aerial
Aerial is a sustainability platform that empowers people to take climate action and reduce their carbon footprint. We track your emissions, give you simple ways to take action, and offer exclusive insights from credible science writers on how to live more sustainably. Aerial makes climate action easy and fun.
View original content:https://www.prnewswire.com/news-releases/niftykit-partners-with-aerial-to-offset-the-carbon-impact-of-nft-minting-on-the-ethereum-blockchain-301347790.html
SOURCE NiftyKit, Inc.

community outreach endeavor, LindenGiving, partnered with St. Charles West High School to help spruce up the school grounds on Friday, July 30.
Volunteers from Lindenwood gave their time to paint curbs, dugouts, fire hydrants and parking lot lines in preparation for the upcoming school year.
"One of the things LindenGiving wanted to do was help a school district do anything they might need in order to get ready for the school year," said LindenGiving Chair Beverly Porter. "We love the idea of helping St. Charles West High School because they are basically in our backyard and giving back to our community is very exciting for us."
Under Porter's guidance, LindenGiving has completed several initiatives with more planned later in the year. LindenGiving partnered with St. Charles Parks for a day of cleanup at DuSable Park, and recently donated 300 backpacks filled with school supplies to Big Brothers Big Sisters of Eastern Missouri.
To learn more about LindenGiving initiatives, visit www.lindenwood.edu/lindengiving
Contact: Julee Mitsler
Director, Communications
636-949-4913 (office)
View original content to download multimedia:https://www.prnewswire.com/news-releases/lindengiving-spruces-up-st-charles-west-high-school-301348555.html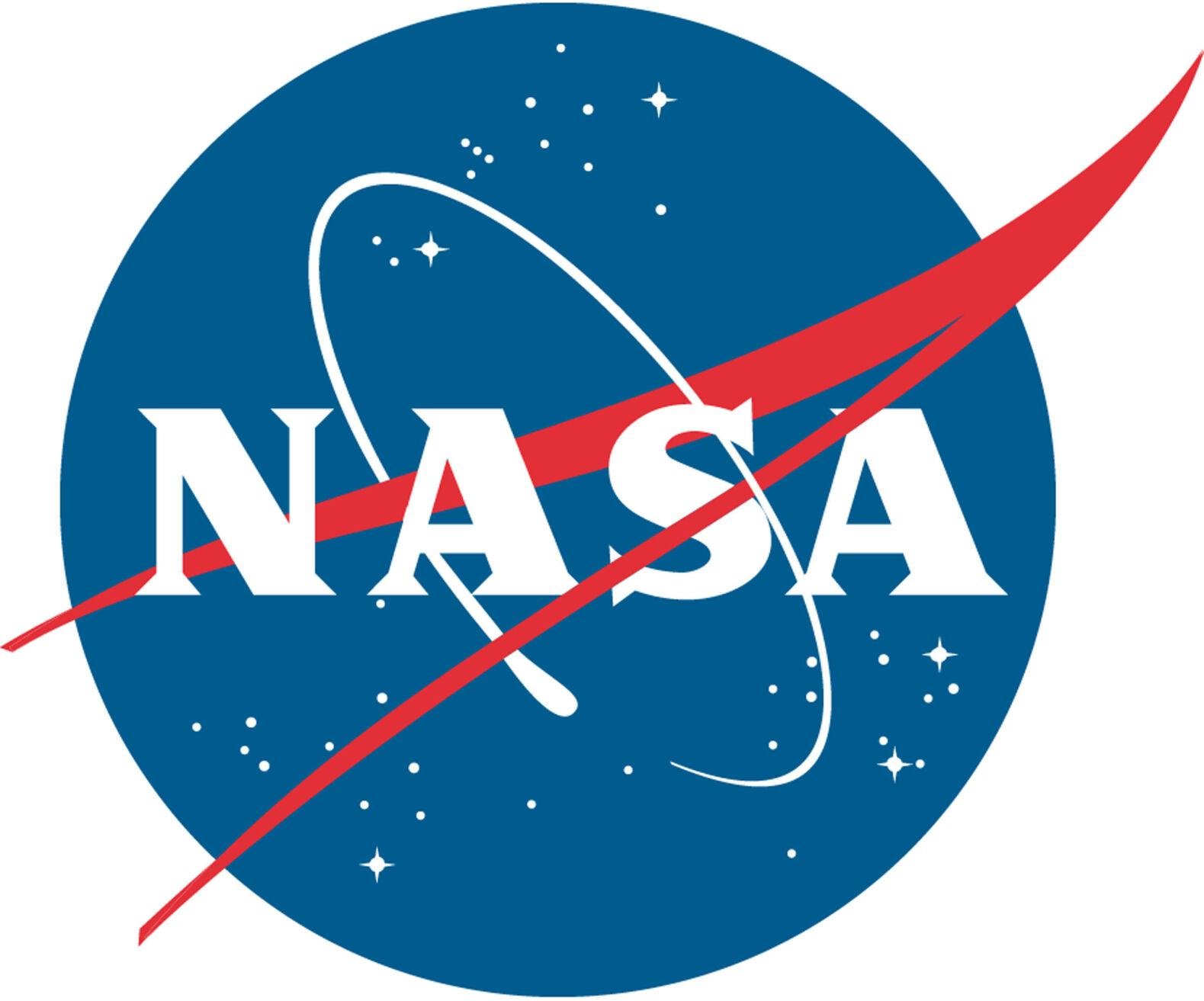 WASHINGTON, Aug. 4, 2021 /PRNewswire/ -- The following are statements from Margaret Vo Schaus, NASA Administrator Bill Nelson, and Deputy Administrator Pam Melroy on Wednesday's swearing in of Vo Schaus as NASA's Chief Financial Officer:
"I am honored to be sworn in by Administrator Bill Nelson, and I am grateful to President Biden for the opportunity to oversee NASA's budget and help carry out the agency's groundbreaking missions," Vo Schaus said. "The budget is more than just financial management – it is crucial to supporting the world's most talented workforce and maintaining mission support. I will uphold the agency's values in our efforts to create educational opportunities, combat climate change, build back better, and venture out farther into the cosmos than ever before. As a first-generation American, I am honored to join the Biden-Harris Administration and serve a country that has given my family so much. I am deeply grateful to my parents who, as Vietnamese refugees, overcame innumerable hurdles so their children could pursue the American dream. I wouldn't be here today without their sacrifices."
"I'm thrilled to welcome Margaret to the NASA family," Nelson said. "I know her many years in public service will serve her well as she works to bring NASA's goals and missions from concept to reality. I look forward to working with Margaret as NASA prepares to land the first woman and person of color on the Moon under the Artemis program, develops groundbreaking aerospace technologies, carries out next-generation Earth science, and revolutionizes the aviation sector."
"Under Margaret's leadership, NASA will advance its goals and missions and continue the agency's legacy as home to the best workforce in the world," Melroy said. "As an accomplished career civil servant with experience across many federal agencies, she brings a wealth of knowledge and experience to NASA. I am excited to welcome Margaret to the team, and I can't wait to see what we will accomplish together."
Vo Schaus is a career member of the Senior Executive Service. Over the past decade, she has held numerous leadership roles with responsibilities for the financial management and business operations of science and engineering organizations at the departments of Energy and Defense. She most recently served as the director for business operations in the Office of the Under Secretary of Research and Engineering at the Department of Defense, where she was responsible for oversight of a multibillion-dollar budget.
Vo Schaus has been recognized with awards including the Office of the Secretary of Defense's Exceptional Civilian Service Award, the Department of Energy's Distinguished Career Service Award, and the Secretary of Energy's Honor Award. She is a first-generation Vietnamese American, born in Michigan and raised in Southern California. She received her bachelor's in science, technology, and society, as well as English, from Stanford University, and her master's in management science and engineering from Stanford University.
For information about NASA's missions, discoveries, and activities, visit:
View original content to download multimedia:https://www.prnewswire.com/news-releases/statements-on-swearing-in-of-margaret-vo-schaus-as-nasa-cfo-301348556.html
SOURCE NASA
MEXICO CITY, Aug. 4, 2021 /PRNewswire/ -- Grupo Aeroportuario del Sureste, S.A.B. de C.V. (NYSE: ASR; BMV: ASUR) ASUR, a leading international airport group with operations in Mexico, the U.S. and Colombia, today announced that that total passenger traffic for July 2021 reached a total of 5.2 million passengers, 1.5% below the levels reported in July 2019, reflecting a continued recovery in travel demand in general and the rollout of vaccination campaigns in the US and gradual advances in Mexico, despite restrictions and requirements in certain countries of the world to contain the spread of the virus .
When compared to pre-pandemic levels of July 2019, passenger traffic declined 4.8% in Mexico and 6.9% in Colombia, while traffic in Puerto Rico increased 15.6%.
This announcement reflects comparisons between July 1 through July 31, 2021, from July 1 through July 31, 2020 and July 1 through July 31, 2019. Transit and general aviation passengers are excluded for Mexico and Colombia.
| | | | | | | | | | | |
| --- | --- | --- | --- | --- | --- | --- | --- | --- | --- | --- |
| Mexico | 3,198,194 | 809,306 | 3,043,952 | 276.1 | (4.8) | 20,648,828 | 9,334,186 | 15,467,960 | 65.7 | (25.1) |
| San Juan, Puerto Rico | 968,319 | 363,935 | 1,118,931 | 207.5 | 15.6 | 5,686,127 | 2,906,051 | 5,555,160 | 91.2 | (2.3) |
| | | | | | | | | | | |
About ASUR
Grupo Aeroportuario del Sureste, S.A.B. de C.V. (ASUR) is a leading international airport operator with a portfolio of concessions to operate, maintain and develop 16 airports in the Americas. This comprises nine airports in southeast Mexico, including Cancun Airport, the most important tourist destination in Mexico, the Caribbean and Latin America, and six airports in northern Colombia, including Medellin international airport (Rio Negro), the second busiest in Colombia. ASUR is also a 60% JV partner in Aerostar Airport Holdings, LLC, operator of the Luis Muñoz Marín International Airport serving the capital of Puerto Rico, San Juan. San Juan's Airport is the island's primary gateway for international and mainland-US destinations and was the first, and currently the only major airport in the US to have successfully completed a public–private partnership under the FAA Pilot Program. Headquartered in Mexico, ASUR is listed both on the Mexican Bolsa, where it trades under the symbol ASUR, and on the NYSE in the U.S., where it trades under the symbol ASR. One ADS represents ten (10) series B shares. For more information, visit www.asur.com.mx
View original content:https://www.prnewswire.com/news-releases/asur-announces-total-passenger-traffic-for-july-2021-301348645.html
SOURCE Grupo Aeroportuario del Sureste, S.A.B. de C.V.