Click here to view original web page at cryptonews.net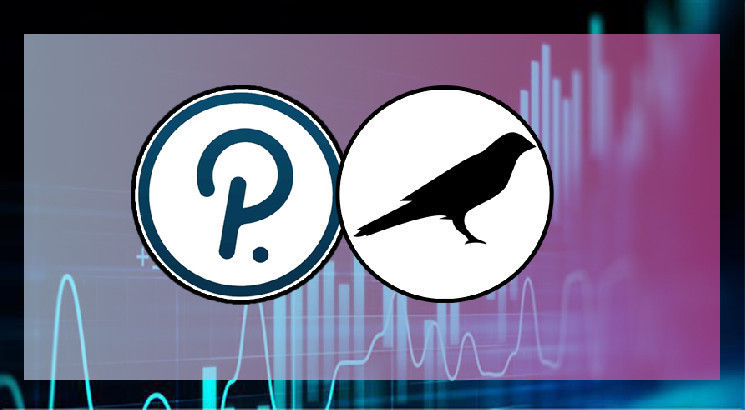 Kusama and Polkadot bulls are undoubtedly in control. At this pace, KSM prices could expand back and retest all-time highs at $580 in the medium term.
Kusama (KSM)
The "Polkadot Cousin" is an independent, Relay Chain-dependent blockchain using KSM for utility.
Past Performance of KSM
As per the Kusama technical analysis, fortunes are changing for the platform.
After a brief momentum of hesitation at the tail-end of August, KSM crypto bulls are flowing back.
The result is a conspicuous bull bar standing tall and pointing to a shifting trend in favor of buyers. As of writing, KSM is up 20 percent on the last trading day versus the USD.
Day-Ahead and What to Expect
KSM coin buyers are in control, edging past previous resistance levels in a buy trend continuation pattern.
Since the upswing has high participation levels, every low might offer entries for optimistic Kusama token buyers targeting $580 in the medium term.
Kusama Technical Analysis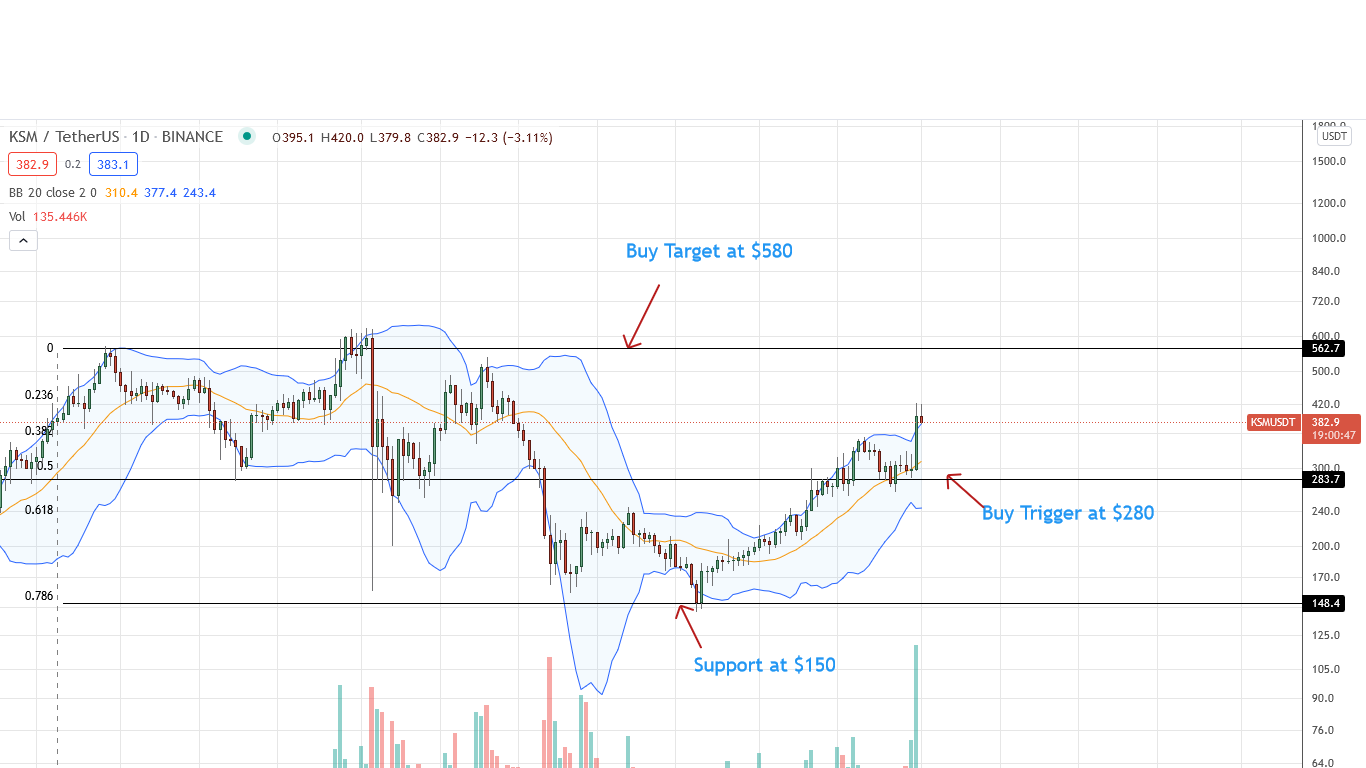 As a result, every low could offer entries for Kusama buyers provided the middle BB holds as primary support.
A confirmation of August 31 bulls may be the beginning of another leg up towards $580 for KSM—H1 2021 highs.
Polkadot (DOT)
The interoperable and scalable blockchain, Polkadot, is dApp rich using DOT as the internal currency.
Past Performance of DOT
The middle BB is emerging to be a reliable support level reading from the DOT technical analysis in the daily chart.
Technically, every dip may be a ramping opportunity for aggressive DOT buyers targeting H1 2021 highs of $45.
As of writing, DOT is up 12 percent, outperforming BTC and ETH on the last trading day.
Day-Ahead and What to Expect
The path of the least resistance is northwards. DOT buyers are rampant.
Accordingly, there might be more room for expansion in the medium term as DOT coin bulls cement the August 2021 position.
Reading from the daily price chart, every low might offer entries as long as prices trend above the middle BB and $23.
Polkadot Technical Analysis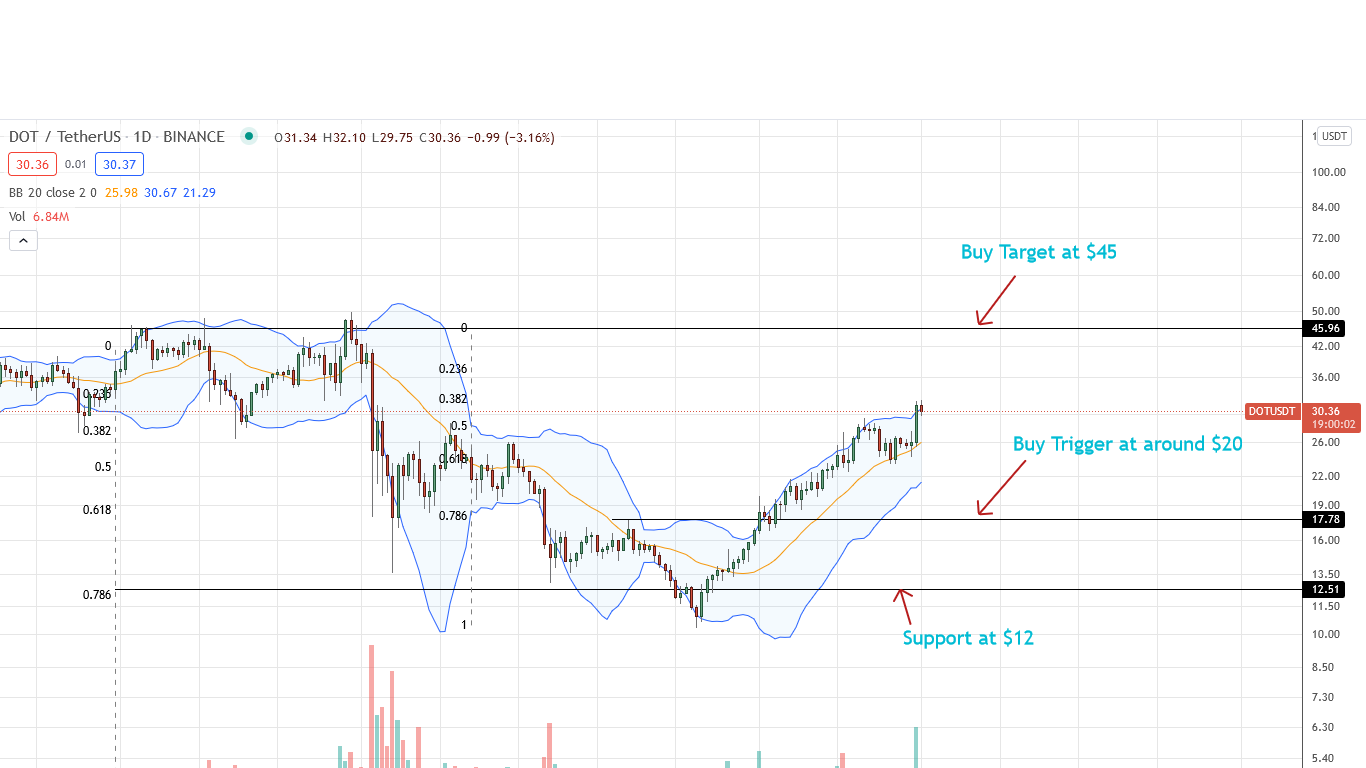 In a defined trend, traders might find entries in lower time frames or inside the August 31 trade range with targets at $45.
Behind this upswing is an uptick in trading volumes and favorable fundamentals that might see Polkadot token price pump in the medium term.