Click here to view original web page at worldrepublicnews.com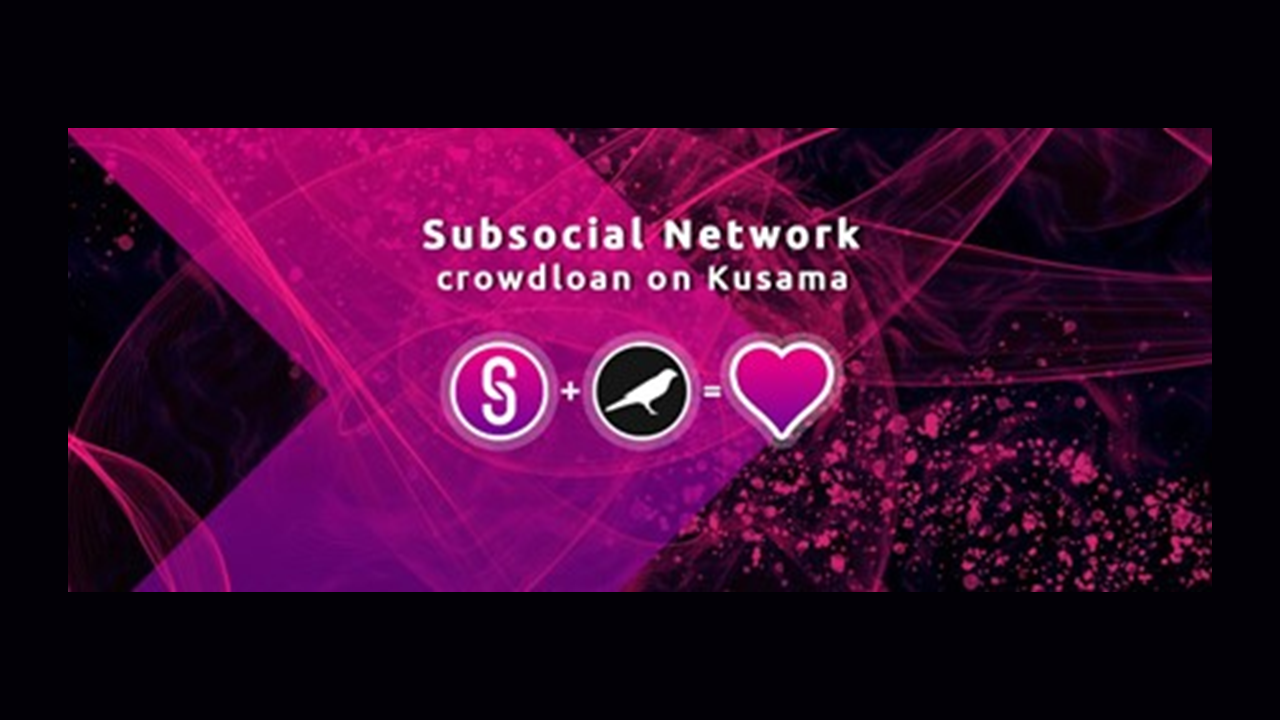 Subsocial Network, an open platform designed to support the creation of social networks and decentralized marketplaces, announced on November 11 that it will participate in the upcoming Parachain Kusama slots auction.
In accordance with the announcement, Sub-social will bid for one of Kusama's competing parachain slots in order to evolve its ecosystem within the Dot and Kusama community. The project has since invited Kusama token holders (KSM) to participate in its crowdloan, where a total of 16.5 million (16.5% of the total supply) of SUB tokens will be awarded as a reward.
Launched in June 2021, the parachain Kusama slots auction was a huge success, with Karura (a Polkadot-based DEX) winning the first auction. A total of eleven projects have since been awarded parachain slots through this initiative. Subsocial is looking to join this growing list, standing out as the leading social media building platform on Polkadot and Kusama.
Basically, Subsocial leverages Web 3.0 to introduce a decentralized social media and NFT marketplace. The platform's infrastructure is built on Polkadot's substrate blockchain framework and IPFS technology stacks to support decentralized file storage. As such, users can build decentralized and censorship-resistant social media platforms.
Following the parachain slot offer, the native SUB token of Subsocial will gain considerably if the project wins a slot. For starters, he's likely to be listed on popular DEXs within the Polkadot ecosystem, including Karura.
Additionally, crowdloan participants who receive SUB tokens can start using them to monetize opportunities in the Subsocial ecosystem. This native token allows Subsocial users to deploy their own censorship-resistant channels and tip their favorite content creators, while supporting other built-in monetization options.
Subsocial Crowdloan Campaign
As mentioned, Subsocial has set aside 16.5 million SUB tokens to reward KSM token holders who dedicate their tokens to the crowdloan campaign. Of these, 15 million SUB tokens will be allocated as participation rewards, while the remaining 1.5 million tokens will be allocated to a referral program and distributed according to the stipulated conditions.
Crowdloan has a cap of 100,000 KSM, which means that participants will receive 150 SUB tokens per KSM if the cap is reached. However, if Subsocial wins the parachain slot with a lower bid, contributors will receive more than 150 SUB tokens per KSM. Assuming Subsocial wins with an offer of 50,000 KSM, contributors will receive 300 SUB Tokens per KSM.
Besides SUB token rewards, contributors to this crowdloan can also earn referral bonuses. Contributors will be assigned unique referral codes, allowing them to generate 15 SUB for each KSM token contributed by their referrals; these rewards will be shared 50/50 between the sponsor and the sponsor.
Notably, 80% of the SUB token rewards will be subject to a vesting period of more than 48 weeks in accordance with the parachain slot machine lease. During this time, the remaining 20% ​​can be claimed upon receipt. The initial 20% unlock of SUB rewards should go a long way in boosting the use of Subsocial's network and its capabilities.
Although the parachain slots auction offering is a milestone, Subsocial has already distributed over 750,000 SUB tokens through the Dotsama token claim initiative. The project is expected to hold the fourth round of Dotsama token claims to achieve the 1 million distribution target.