Click here to view original web page at cryptonews.net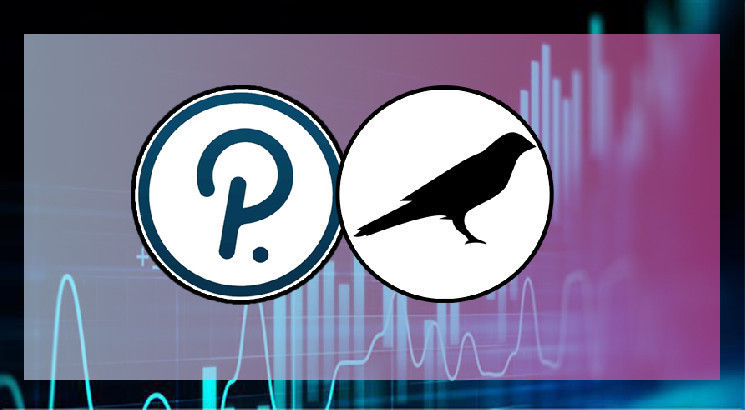 Table of contents
Polkadot and Kusama may have strong fundamentals but are disintegrating under the weight of sellers. Still, DOT and KSM are solid above $40 and $380, respectively.
Polkadot (DOT)
The interoperable blockchain is for launching high-quality projects using DOT as the main currency.
Past Performance of DOT
Fundamental factors may look solid, but Polkadot crypto buyers are struggling.
As per the DOT technical analysis, sellers are commanding, rewinding gains of the second half of October.
Day-Ahead and What to Expect
The path of the least resistance remains south in the short term.
However, buyers appear to be in control from a top-down approach of the DOT token.
If DOT crypto trades above $40—a critical support line, buyers might have a chance.
In that case, DOT/USDT prices might recover, reversing losses of November 10. This might be the base for a rally above $55.
Polkadot Technical Analysis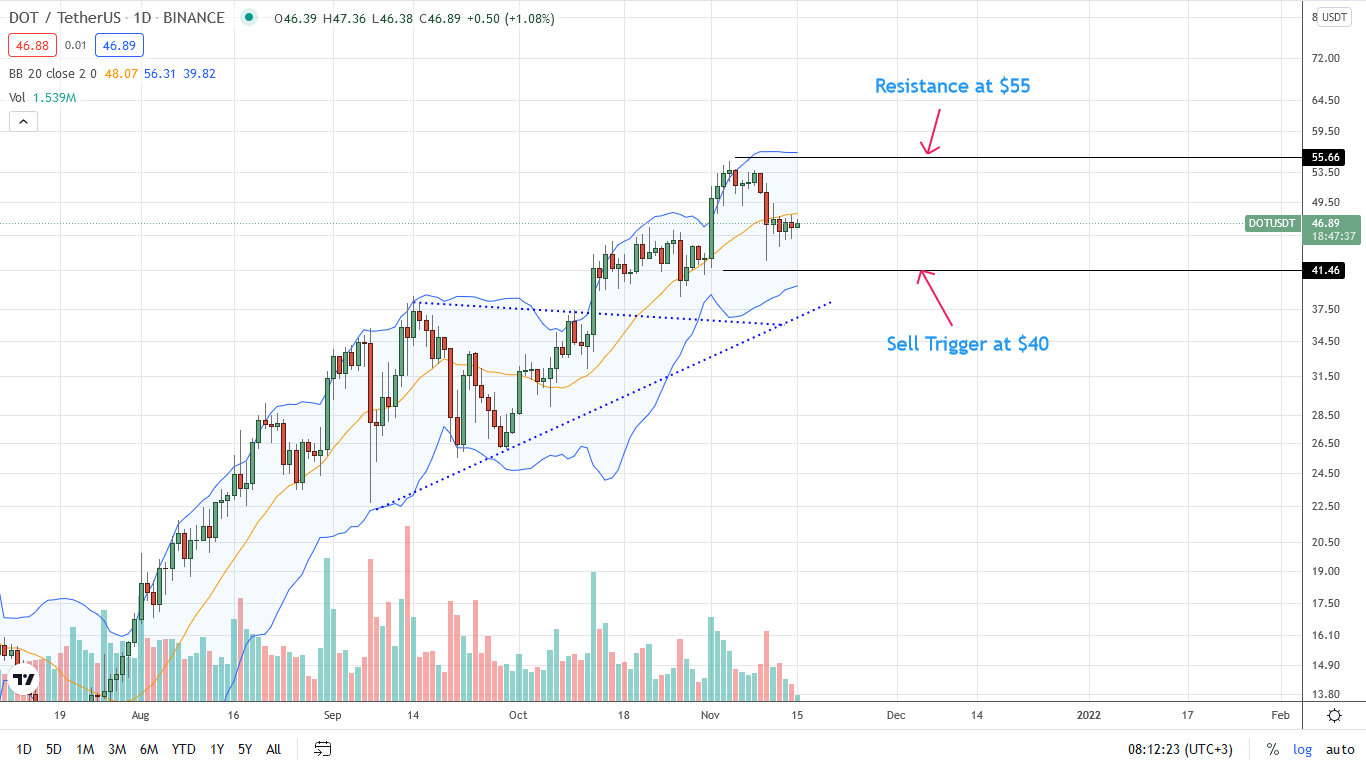 Therefore, dips may present entries for optimistic and risk-off DOT coin buyers confident of a turnaround of Polkadot prices.
Based on the performance of the daily chart, this outlook is valid as long as $40 holds.
On the other hand, losses below $40 and the crucial support confirm last week's losses, pressing DOT prices to $35—or lower.
Kusama (KSM)
The blockchain is a testing ground for projects planning to eventually deploy on Polkadot. It uses KSM as the primary token.
Past Performance of KSM
The Kusama crypto is in a sideways movement as per the KSM technical analysis of the daily chart. From candlestick arrangements, KSM coin sellers appear to be in control. Still, the 20-day moving average continues to shore bulls.
Day-Ahead and What to Expect of KSM
The Kusama coin uptrend is valid above $380 as per the price action in the daily chart.
Notably, as long as the middle BB holds, traders can load the dips in anticipation of trend resumption.
A breakout above $470 reversing losses of November 10, on the other hand, would quickly anchor bulls targeting trend resumption.
Kusama Technical Analysis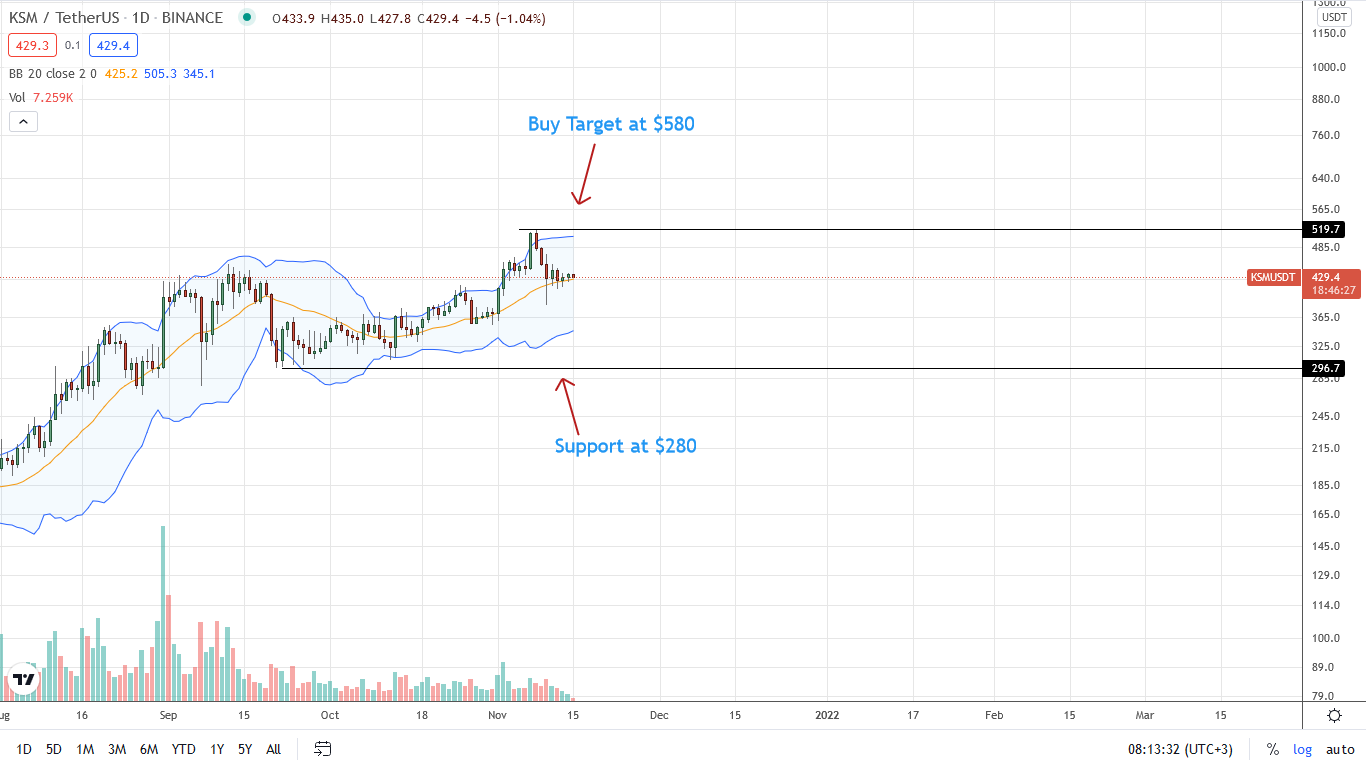 Confirmed losses below the middle BB and last week's lows would easily draw sellers.
Considering how over-extended KSM/USDT prices appear—despite solid fundamentals--, a sell-off may see prices drop to $350 and even $280 in a retest.
A rally above $500, on the other hand, may lift KSM/USDT towards new 2021 territory.