Click here to view original web page at www.econotimes.com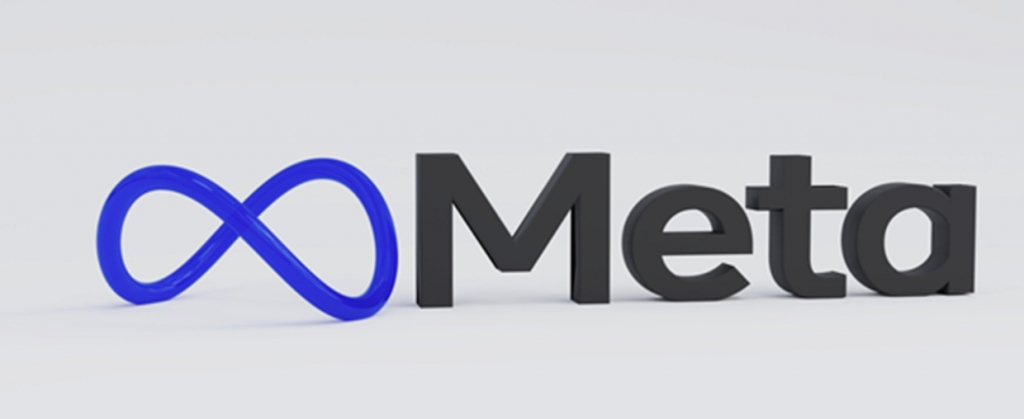 Mark Zuckerberg has been in the news recently due to the rebranding of Facebook as Meta. The rebranding was done since the company wanted to widen its reach beyond social media and venture into virtual reality and other such areas. Zuckerberg announced that he planned to build a "metaverse," an online world where people could interact in a virtual environment.
According to Nasdaq, the technology is about a decade away from being fully realized. Also, the creation of the metaverse is only possible with the cooperation of several tech giants. New York-based Roundhill Investments has created an ETF (exchange-traded fund) to track the work of the metaverse enablers. Besides Facebook, companies like Roblox, Microsoft, NVIDIA, Unity, Snap, Epic Games, and Tencent could play a significant role in the metaverse.
What exactly is the metaverse?
As per Mark Zuckerberg, the metaverse is a virtual environment that people could go inside of instead of viewing it on screen. It could potentially be a world of endless, interconnected virtual communities. People would be able to meet, work, play, hold meetings, buy property, and more using VR headsets, smartphones, and other devices. It will also incorporate social media and online shopping.
What could you do in the metaverse?
The metaverse will essentially be an alternate virtual universe, where people would be able to do numerous things, from taking a trip online to attending a virtual concert. From creating or viewing artwork to buying digital clothing; everything would be possible in the metaverse.
The global pandemic made remote working the norm instead of the exception. The metaverse could revolutionize remote working. Remote workers, instead of seeing each other on a video call, could attend a virtual office.
Facebook has already launched Horizon Workrooms, which is meeting software that can be used with Oculus VR headsets. The headsets, at $300, are quite expensive, putting the metaverse out of reach for many. However, the headsets will make it possible for users to switch between different virtual worlds created by different companies.
The metaverse is still a work in process, and tech companies will need to figure out how to connect their online platforms together. Connecting platforms would require these companies to first agree on a set of protocols. Also, if users were to shop online, buy property or invest in stock exchanges such as Nasdaq, the metaverse would also need to prioritize security.
Will the metaverse change the tech industry?
Whether the metaverse will change the tech industry, only time will tell. But, it will definitely bring some cutting-edge technology to the forefront. The metaverse will only be a possibility if tech companies could perfect the technology that is required to make the virtual universe a reality.
For starters, companies would need to perfect ambient computing. Think of it as a future where computers are everywhere, and anything could be fitted with a screen. People would be able to interact with these computers using gestures or even their thoughts.
Facebook has developed a new wrist-based interaction system for AR (augmented reality) products of the future. By using a watch-like device, the system would be able to read the signals from your neurons and allow you to interact with various apps, using only gestures.
You will also need specific electronic equipment to connect to the metaverse. That is another aspect that tech companies are working on. VR headsets, Snap spectacles from Snapchat, or AR glasses such as Ray-Ban Stories from Facebook are still experimental. If the metaverse is to be truly embraced worldwide, Internet connections would also need to vastly improve the world over. Many countries in the world still do not have 5G networks. Seamless connectivity would need to become a reality before the metaverse could be adopted worldwide.
One thing that's certain about the metaverse is that it will encourage tech companies to come up with new technologies that would make a virtual universe a reality. New technologies will not only revolutionize the way we live and work but also impact the stocks of these companies on the Nasdaq and other stock exchanges.
Technological developments that could make the metaverse a possibility
When announcing Facebook's rebranding as Meta, Zuckerberg said that the metaverse would be the successor to the mobile internet. If the metaverse does materialize, it will be nothing short of a technological marvel.
Here are the technological developments that are happening right now to transform the metaverse into reality.
Facebook
In March 2014, Facebook acquired Oculus, a company specializing in virtual reality headsets and other such products. The launch of the Oculus Rift, the first home VR kit, pushed Facebook's stocks higher on stock exchanges around the world, including Nasdaq.
Facebook has made significant investments in VR as the metaverse envisions a virtual world where users can connect with each other using their digital avatars.
Microsoft
Microsoft is already using holograms, and with its Microsoft Mesh platform, is developing MR and XR apps. The tech giant has announced its plans of bringing mixed reality, including virtual avatars and holograms, to Microsoft Teams by 2022.
3D virtual connected workspaces are also in the works. The US Army is already working with Microsoft on Hololens 2, an augmented reality headset that is used by soldiers to train, rehearse, and fight in.
Epic Games
Epic Games is the company that created Fortnite, the popular online video game. The company has been holding virtual reality concerts by Travis Scott and Ariana Grande, music debuts, and movie trailers. It has also created an immersive rendition of Martin Luther King's iconic "I have a dream" speech.
Epic Games is currently working with MetaHuman Creator in developing photorealistic digital humans. This will help you customize your digital avatars in future games.
Roblox
Roblox, the online gaming platform, has teamed up with Vans, the skateboarding shoe company, to create Vans World. It is a virtual skateboarding park that allows players to dress up in Vans gear. You can also use your virtual avatar to buy clothing and accessories.
Conclusion
Zuckerberg's metaverse will take at least a decade or more to materialize. However, it is also expected to eventually become an extension of the real-world economy. People and companies around the world could expect the metaverse to have the ability to somehow affect economic activity, potentially providing investment opportunities as in the real world. But first, there have to be some serious tech advancements for all these to become a reality.
This article does not necessarily reflect the opinions of the editors or the management of EconoTimes
Editor's Picks