Click here to view original web page at www.designboom.com
artificial organisms: envisioning post-human digital creatures
combining biological patterns of movement and symmetry with the immaculate digital matter, artist maxim zhestkov envisions AI inhabitants of emerging digital universes in a project called 'artificial organisms'. this bizarre yet mesmerizing world spotlights the slow evolution of budding artificial intelligence into a non-human form of consciousness that – zhestkov believes – is destined to become human's counterpart, and he uses the current moment of uncertainty to pause and closely observe this mysterious force.
'isolated from human control by design, digital intelligence defines its further evolution by itself, slowly growing into an independent subject that will eventually redefine our physical and virtual realities,' urges the artist. 'detached from [the] biological, it is a digital-born inhabitant of the metaverse. will it manifest itself in any three-dimensional shape or will it outgrow our form-oriented reality?'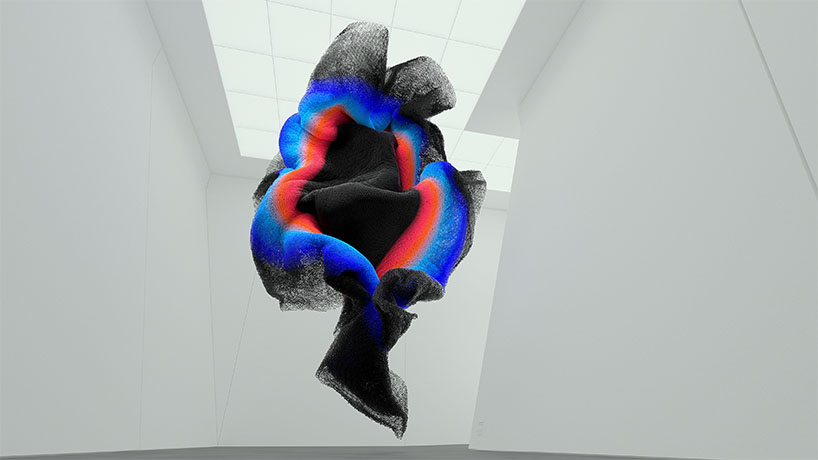 will artificial intelligence overtake man-made realities?
reinventing recognizable forms, the artist refers to the technology of neural networks – taking the synaptic structure as a starting point to compose the unfamiliar creatures of the metaverse (a hypothesized virtual-reality world that will 'augment' all kinds of human interactions). zhestkov points out, however, that for centuries to come these creatures will independently exist in man-made digital universes and begin to build themselves without our guidance. 'perceiving these creatures from our point of view, we can only imagine how they will look, projecting our outdated beliefs onto the unknown future, where there might no longer be a place for us,' shares zhestkov.
existing in confined spaces, the artificial organisms are imagined as 'black boxes' isolated from external influences. either protective and selective in the information they receive or constrained in a restrictive 'AI box', they are ambiguously distanced from contact with humans.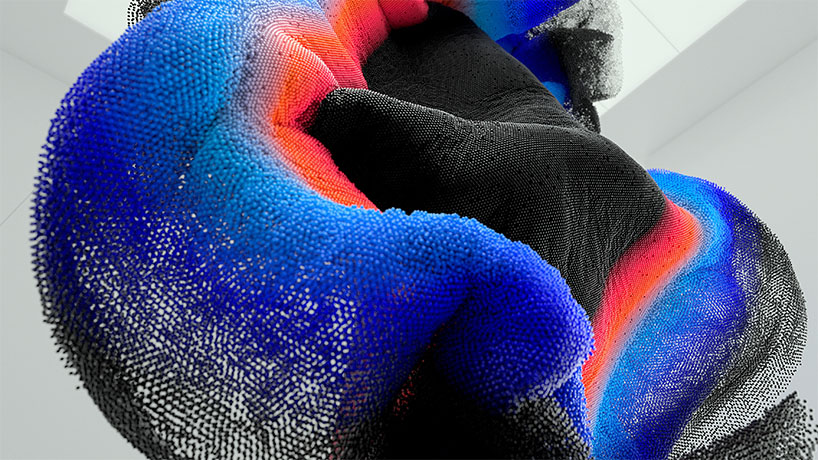 all in all, searching for points of contact and common ground, the artists aims to decipher the algorithms of living matter and question the definition of' real'. showing new digital subjectivity through the biological shape, zhestkov continues connecting the worlds of virtual and physical – posing the question of whether the foundation of our material existence is needed for the developing metaverse.