Click here to view original web page at seekingalpha.com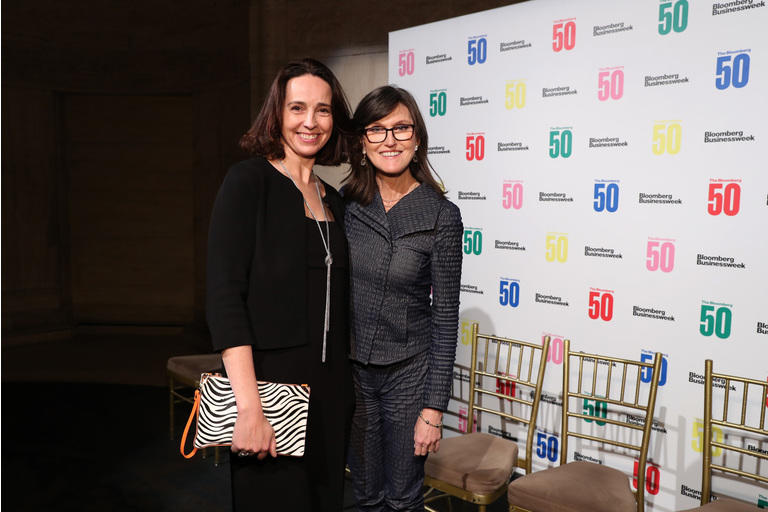 Famed investor Cathie Wood said Wednesday that her ARK Invest firm is testing a short portfolio that she characterizes as "ARK on steroids."
In terms of individual stocks, the founder and CEO of Ark Invest told CNBC that she backed Zoom (NASDAQ:ZM) and Tesla (NASDAQ:TSLA).
She also described herself as a "net buyer" of Bitcoin (BTC-USD), saying she makes strategic investments in the cryptocurrency, even though she doubted the need to use it as an inflation hedge.
On the short fund in development, Wood reported that it's currently being tested internally for employees. The portfolio would short stocks in the "big benchmarks," particularly targeting "value traps."
"We think the benchmarks are where the big risks are longer-term, because they are filling up with value traps -- those companies that have done very well historically but are going to be disintermediated and disrupted by the massive amount of innovation that's taking place."
Wood estimated that the market has priced disruptive innovation at $10T to $15T over the next 10 years. However, she thinks the number will likely reach $200T.
"So it will go from a little more than 10% of global equity market caps to what we believe could be more than half," she predicted.
Specifically, Wood sees tremendous growth in disruptive innovation for DNA sequencing, robotics, energy storage, artificial intelligence and blockchain technology.
On individual stocks, Wood recommended an investment in Zoom (ZM), saying the company has $4B in revenue in a market worth about $1.5T globally.
"So we think it has miles to go," she said.
Wood also continued to back Tesla (TSLA), saying that recent stock sales by Elon Musk only represent an understandable need to pay taxes and diversify.
"Most of his net worth ... is in Tesla and SpaceX. I would bet that any financial adviser would say you have got to diversify," she said.
Wood has recently taken profits in some of her TSLA stake but she continued to praise Musk and the company's positioning for the next phase of innovation in the car industry.
"It really doesn't look like the Tesla has changed that much from a design -- it has from a technology point of view but not so much from a design point of view. And I think Elon and team are getting ready for this robo taxi world," she said.
Turning to the overall economy, Wood warned that the economy could be developing an "inventory problem," with companies over-purchasing products to try to keep up with perceived demand and stay ahead of supply chain bottlenecks.
Wood also repeated her belief that the economy's long-term trend is toward deflation rather than inflation, due to the downward pressure on prices that innovation will have.
Given her view on inflation, Wood doesn't view Bitcoin (BTC-USD) as a hedge against currency devaluation, as some others do. However, she sees it as "an important asset class" that offers protection "against confiscation of wealth other than inflation."
"We have been a net buyer and we pick our spots. Over time we pick our spots we do not buy on spikes," she said.
Wood has previous predicted that Bitcoin (BTC-USD) would eventually hit $500,000. See her argument here.