Click here to view original web page at www.cryptocompare.com

Nasdaq-listed cryptocurrency exchange Coinbase has acquired cryptocurrency wallet firm BRD. The team behind the startup will now join Coinbase and work to "bring the power of decentralization to even more users around the globe."
Famed auction house Christie's has partnered with non-fungible token (NFT) marketplace OpenSea to hold what christie's called a series of curated auctions, starting December 1.
Top stories in the Crypto Roundup today:
Over 1 Million ETH Have Been Burned so Far
Coinbase Acquired Crypto Wallet Firm BRD
Christie's Partners with OpenSea for Ethereum NFT Auctions
What Is a Gold-Backed Cryptocurrency?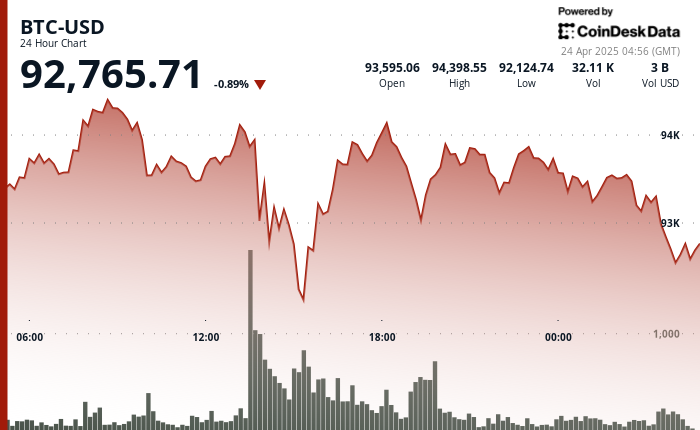 Over 1 million ETH have been burned on the Ethereum network since the London hard fork upgrade introduced a new fee-burning mechanism through Ethereum Improvement Proposal (EIP) 1559.
According to figures from a website tracking the transaction fee burning process, WatchTheBurn, a total of 1,010,205 ETH worth over $4.33 billion have been burned after EIP-1559 was introduced back in August.
EIP-1559 essentially split transaction fees in two: a base cost and a priority fee. The base cost is burned, while the priority fee is used to reward miners keeping the Ethereum network secure. The improvement's purpose was to make transaction fees easier to estimate and more reliable, as underestimating fees could see users face canceled transactions and wasted fees.
The upgrade also exerts deflationary pressure on ETH's supply as the base fee is burned and is no longer used on the network. Since its introduction, the net ETH emission has declined significantly and even went negative on a few occasions.
Nasdaq-listed cryptocurrency exchange Coinbase has acquired cryptocurrency wallet firm BRD. The team behind the startup will now join Coinbase and work to "bring the power of decentralization to even more users around the globe."
BRD was launched in 2014 focusing on decentralization and security. It also allows users to control their own funds. BRD has over 10 million global customers, according to a post from co-founders Adam Traidman and Aaron Voisine. The duo said users will be able to keep on transacting normally, although users will eventually be able to migrate to Coinbase Wallet.
On social media, Coinbase Wallet noted it's "excited to be doubling down on our investment in self-custody and Web 3 in pursuit of increasing economic freedom in the world." The terms of the deal, it's worth noting, were not disclosed.
Famed auction house Christie's has partnered with non-fungible token (NFT) marketplace OpenSea to hold what christie's called a series of curated auctions, starting December 1.
Through the collaboration, auctions in which bidding and payments are made using Ethereum will be held on OpenSea. To participate in an auction, bidders will go to the marketplace. Featured digital art will be from artists like Andre O'Shea, Alpha Centauri Kid, Ash Thorp, Beige, Blake Kathryn, CyberKongz, DotPigeon, EtherRock, FriendsWithYou, and others.
In March 2021, Christie's sold its first NFT called "Everydays: The First 5000 Days" by Beeple for a record $69 million. Since then, it has kept on hitting the NFT market, reporting more than $100 million in sales last month.
Gold has historically always held value. The precious metal isn't just used as a component of decorative jewelry: it has often been used as a currency and as an investment. Gold-backed cryptocurrencies essentially bring gold to the blockchain.
Bringing gold onto the blockchain makes it easier to transact with gold and could even allow it to become an efficient medium of exchange. Nevertheless, gold-backed cryptocurrencies have historically struggled to gain widespread adoption.
In this guide, we looked into why investors with exposure to cryptocurrencies would want a gold-backed cryptocurrency and the pros and cons of such a digital asset. We will also mention some of the top gold-backed cryptocurrencies in circulation.