Click here to view original web page at www.essentiallysports.com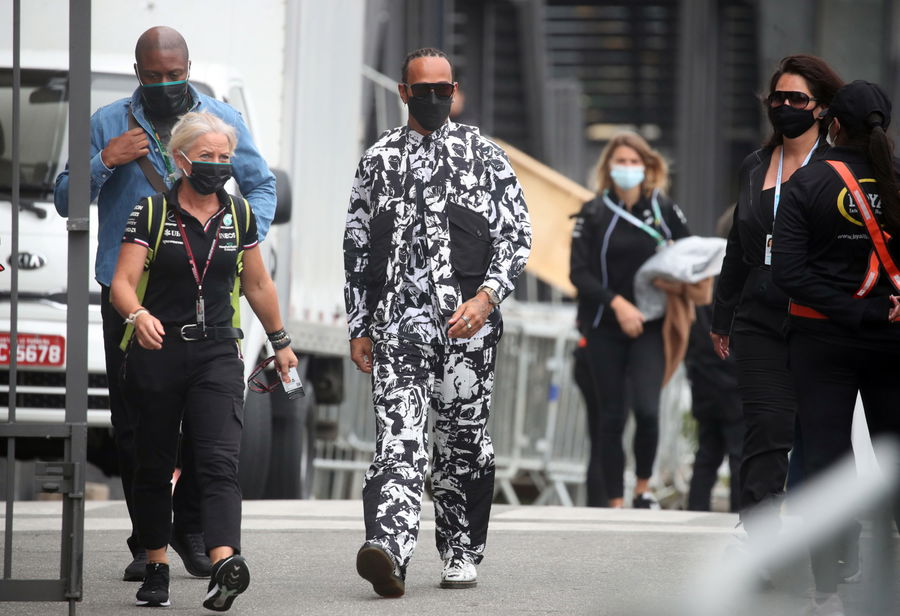 Jadu Hologram, the global AR company, recently announced new partnerships with several prominent public figures. The company, which will release its world-scale AR gameverse, 'The Mirrorverse', in 2022, will partner with the biggest name in Formula 1, driver Lewis Hamilton.
ADVERTISEMENT
This groundbreaking concept will involve 3D NFTs (Non-Fungible Tokens) in and out of the world of the game. The NFTs will be based on collaborating artists and celebrities like Hamilton, Grimes, Snoop Dogg, among others.
A Non-Fungible Token is basically like a virtual reality version of trump cards or trading cards. In other words, an NFT is a digital media protected by a secure, digital certificate of authenticity that can be bought or sold.
ADVERTISEMENT
Jadu announced the NFTs will go on sale on December 12 for 0.222 ETH (Etherium), as reported by Forbes.
It is the team's deep honor to be working with some of our times most creative & determined minds to craft these ultimate artifacts of the future.

Signature Series Hoverboards are about to be out of this world.https://t.co/xMHNshZMLR
The game will allow the users to use and create 3D NFT avatars of collaborators like Lewis Hamilton. Then, they can engage with the three-dimensional physical world and space to navigate with transports, again, as NFTs.
"NFTs have a reputation of being overpriced JPEGs. It's important for us to show that AR is a delightful new way for us to engage with our space and planet," said Asad J. Malik, CEO of Jadu.
Lewis Hamilton isn't the only one from F1 involved in NFTs
Hamilton's name and his 3D NFTs being attached to this project will certainly boost its popularity. But big names from Formula 1 have already beaten the Mercedes driver to this 'first'.
At the start of the 2021 season, the newcomer Aston Martin team revealed their new sponsor, Crypto.com. With their new partner, Aston Martin is selling content such as videos and pieces of media as NFTs.
Aston Martin's Chief Marketing Officer, Rob Bloom, explained that they are trying to do things 'a little differently'.
"This is about creating something that's both relevant and desirable," Bloom said.
ADVERTISEMENT
With digital media evolving into a new, prominent medium, sports teams are taking notice of the changing landscape. Recently, the iconic Staples Center in Los Angeles was also renamed as 'Crypto.com Arena'.
Clearly, the sporting world recognizes the growing significance of things like cryptocurrency, NFTs, etc. Admittedly, there has been some criticism in this new direction.
ADVERTISEMENT
But companies partnering up with names like Lewis Hamilton and Aston Martin will only make their life a little easier.