Click here to view original web page at seekingalpha.com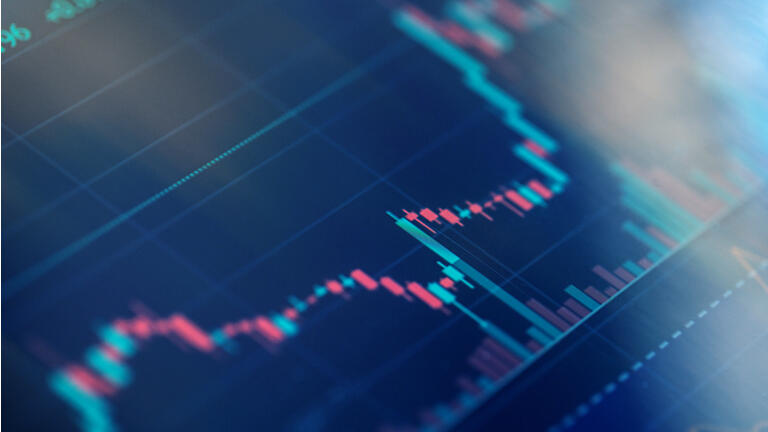 Sector In Focus
Standout Gainer
AMTD International (HKIB) got a lift from news that it has reached a deal to buy global fashion media company L'Officiel. The stock rallied nearly 9% on word of the transaction.
More than just a media purchase, the Hong Kong-based investment banking firm plans to leverage the L'Officiel brand as part of a metaverse-ready virtual clothing offering in The Sandbox, a decentralized gaming virtual world. The project will be known as Fashion Skin.
HKIB gained 40 cents on the day to finish at $5.10. Shares reached a 52-week low of $3.00 in late December but have appreciated significantly over the past few weeks. The stock has climbed more than 61% over the past month.
Standout Loser
SunPower (SPWR) provided a cautious update for its Q4 results, a warning that sparked a nearly 17% retreat in shares of the maker of solar equipment.
The company, which provides products like solar panels and batteries, said it now expects a Q4 adjusted EBITDA figure at the low end of its previous guidance, which called for a result between $18M and $41M. The company blamed the weather in California and the impacts of COVID, which pushed some earnings from its residential operations into 2022.
SPWR noted that its Q4 revenues would likely still come in within its prior guidance of $361M and $421M.
Weighed down by its EBITDA warning, SPWR dropped $3.23 on the session to close at $15.80. This finish marked just a slight improvement from an intraday 52-week low of $15.70 set during the day.
From a 52-week high of $57.52 established early last year, SPWR dropped sharply during the first half of 2021. The stock is now down about 67% over the past year.
Notable New High
Given the market's overall weakness in the last several weeks, the number of stocks hitting new highs on a given day has dwindled dramatically. Fewer than three dozen shares touched a fresh intraday 52-week peak on Friday -- an indication of the extent of the recent downturn.
This short list included Nicolet Bankshares, Inc. (NCBS), a regional bank headquartered in Green Bay, Wisconsin -- a fitting stock to set a fresh high ahead of the NFL playoff games this weekend, featuring the top-seeded Green Bay Packers in a standoff against the San Francisco 49ers.
NCBS reported a quarterly profit earlier this week that eased by expectations. Revenue skyrocketed from last year, boosted by its recent purchases of County Bancorp, Inc. and Mackinac Financial.
NCBS rose nearly 2% on Friday to close at $92.19. During the session, the stock recorded an intraday 52-week high of $92.67.
Friday represented the stock's third consecutive day of gains and its seventh higher finish in the last eight sessions. Overall, the stock has climbed steadily since early December, when it traded near $71. Shares have climbed about 30% since that point.
Notable New Low
Signs of a major change in strategy sparked a 14% slide in Shopify (SHOP). The retreat took shares to a fresh 52-week low.
A report issued by Business Insider indicated that SHOP was cutting contracts at several warehouses. Investors interpreted this move as a shift away from fulfillment.
Uncertainty surrounding the company's plans prompted a sell-off of $141.83 on Friday. The stock closed at $882.12 -- its first finish below $1,000 since November 2020. Shares also set an intraday 52-week low of $868.75.
Looking longer-term, the stock has been declining steadily since hitting a 52-week high of $1,762.92 in November. Shares have basically been cut in half since reaching that peak.
For more on Wall Street's best- and worst-performing stocks, head over to SA's On The Move section.