Click here to view original web page at consumergoods.com
The importance of developing a strategy that fosters consumer communities and differentiates between v-commerce and e-commerce.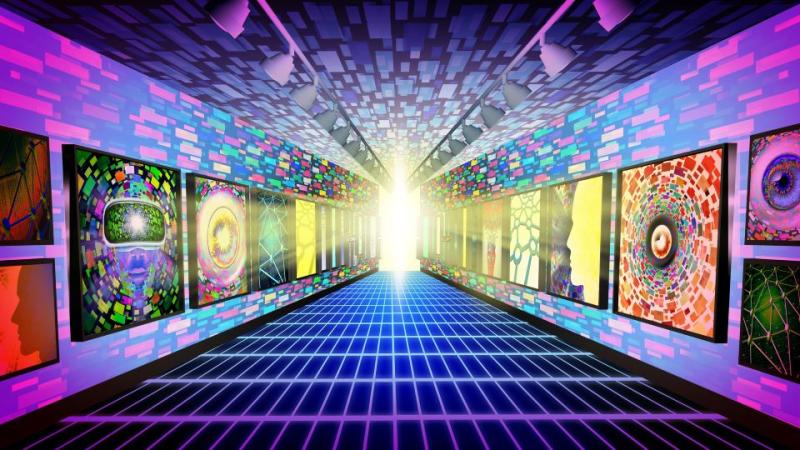 Whenever a new trend is gaining traction and making headlines, the public generally tends to be skeptical — the metaverse is no exception. However, consumers may be more open to the idea of the metaverse or perhaps a hybridized version of it. According to Consumers Unmasked, a research report from EPAM Continuum, people are ready to take a chance on new experiences.
The metaverse is free from physical limitations, presenting a novel opportunity for brands. Just as e-commerce revolutionized the way people shop, so could the metaverse. And by taking advantage of the metaverse's ability to bridge the gap between physical and virtual commerce, brands can use it to enrich their consumers' shopping experience.
Why It's Important to Adopt a Metaverse Strategy
Before diving in, consumer goods companies should test the water and take the time to strategize their plan before jumping headlong into the metaverse. While carefulness is key, brands need to stay innovative and strive for an early adopter mindset or risk falling behind. Building a robust digital presence will require consumer goods businesses to support their transition with a "why," including a long-term strategy.
Likewise, brands must determine which of their assets and IPs would translate well into the metaverse — what would their target segmentation recognize immediately? From a branding perspective, businesses that leverage the metaverse to its fullest potential focus on enhancing the various points of customer interaction, engagement, and experience to create loyal shoppers as they would in the real world. Similarly, in terms of transactions and currency, companies need to be open to decentralized apps and the new virtual economy such as NFTs.
Virtual Commerce vs. E-Commerce
The point of the metaverse is to augment the real world and the digital world with a new virtual one. Therefore, organizations must differentiate between virtual commerce or v-commerce and e-commerce. The former is concerned with buying goods and services in the metaverse, while the latter involves the consumer buying goods online and sending items to themselves in the real world. Brands shouldn't simply recreate their website in the metaverse or digitally replicate a shopping mall.
[Read more: Degree Hosts World's First Metaverse Marathon in Support of DE&I Initiatives]
An ideal v-commerce strategy should emphasize creating an experience that allows consumers to explore and discover through ways they couldn't do on a 2D webpage. And because there are no constraints of physics in the metaverse, businesses don't need to follow traditional retail floor plans or inventory space. Businesses should look to integrate all their commerce under one clear, yet exciting coherent customer experience.
Nike has a firm understanding of using v-commerce and e-commerce in combination. For example, on Nike.com, someone can conveniently buy a pair of Air Jordans, but they can also purchase the same pair for their metaverse avatar.
Community, Not Corporation
An optimal approach to the metaverse is, like any customer-first strategy, community- or club- orientated. Much like Fortnite and Roblox, the metaverse will take many of its characteristics from the gaming world in the form of virtual and real-world activities, interactions, and friendships.
These new communities will need to rely on communication channels analogous to Discord and Twitch, where people can seamlessly chat via text or voice within smaller or larger group settings. Businesses can enrich their customers' experiences by fostering communities and creating organic opportunities for users to come together and discuss shared interests.
Companies like Lululemon have already cultivated vibrant communities through in-store yoga classes, and the next step is figuring out the best way to realize something similar in the metaverse. However, as it stands, there is no interoperability yet in the metaverse, leaving the question open as to how users will move between communities operated by different brands.
Different Platform, Same Mission
Establishing a presence on the metaverse will require a balancing act of not going in too hastily while trying not to get left behind. Again, although it is tempting to be seen as part of the future, going in without a long-term strategy could jeopardize future opportunities. Consider also that some brands will require less effort setting themselves up in the metaverse depending on their audience and types of products. Moreover, brands shouldn't join the metaverse for the sake of the metaverse. Instead, it should be a piece of their overall customer engagement strategy.
Moreti is a head of strategy and innovation and physical experience for EMEA at EPAM Continuum Milan, the integrated business, experience, technology and data consulting practice of EPAM Systems, Inc. With a designer background, Moreti has more than 17 years of experience in connecting the dots between people, processes, and experiences to business — leading teams in solving holistic complex challenges. She specializes in designing strategy and physical-digital experiences that incepts human centricity and innovation mindset within organizations. Moreti has worked for major Fortune 100 companies in retail, luxury, consumer goods, and travel/hospitality industries.