Click here to view original web page at cryptotvplus.com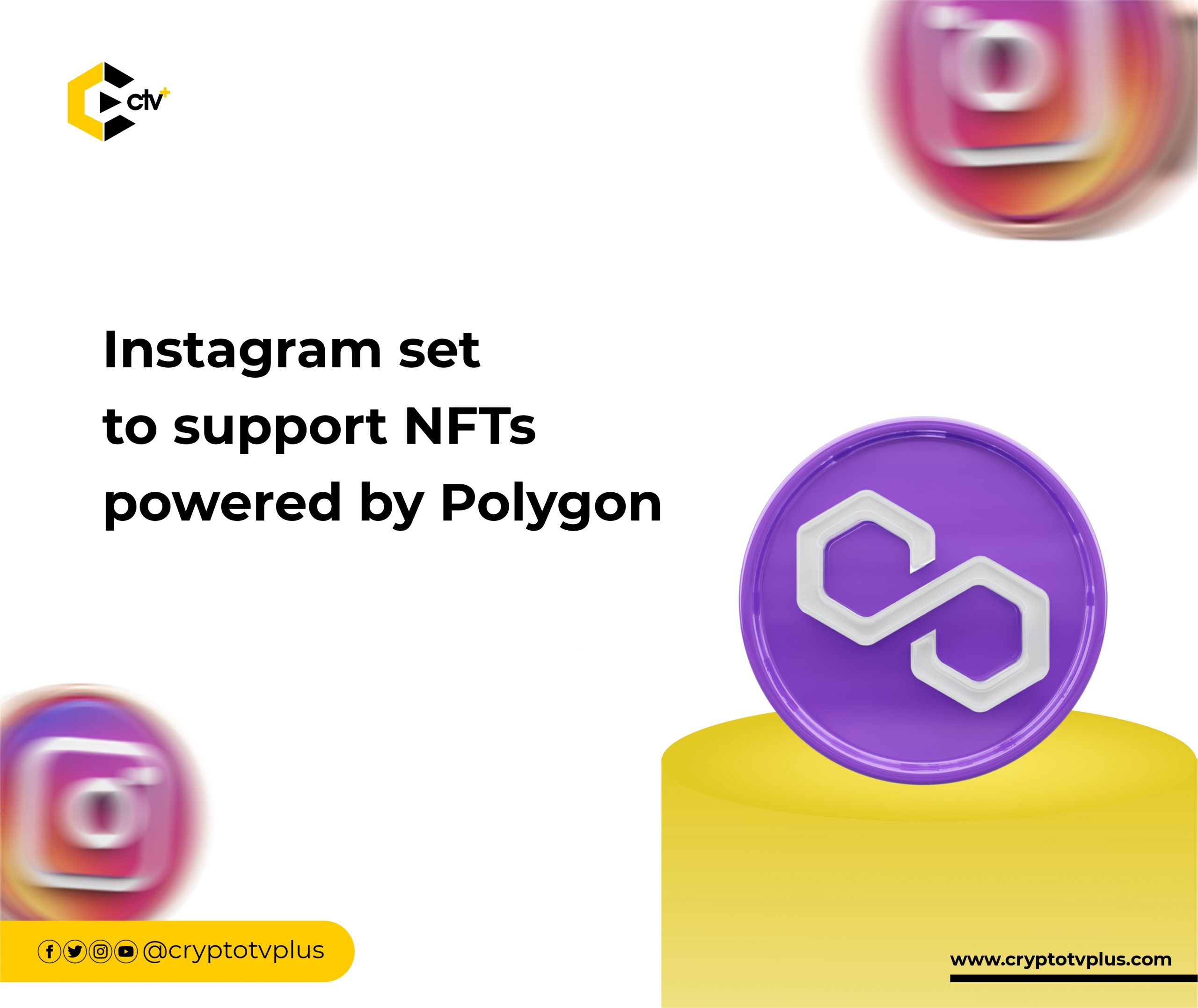 Social Media and NFT Spaces are excited as Meta's Instagram has reiterated its intentions to support and integrate NFTs into its platform. They announced the Pilot program on Monday, May 9, 2022.
Although, according to experts, Meta's Web3 Strategies so far have been rummaged by failures, setbacks, and below-standard performance, many fans, and stakeholders are in high hopes that they will perform as expected this time around.
In a recent report, several details have emerged about how Meta's Instagram is set to offer NFT functionalities to NFTs on several blockchain platforms, including Ethereum, Solana, Flow, and Polygon.
As part of its announcement on Monday, Instagram has highlighted that it will render its NFT offerings for free, in a means to make its offering distinct, Instagram will not charge its customers for sharing and uploading NFTs. This is in huge contrast to Twitter's NFT offerings, which have charged a fee for the hexagonal NFTdisplay pictures since January 2022.
The NFT pilot programs come some months after Mark Zuckerberg, Meta's CEO, initially announced the platform's intent to support NFTs. The CEO made the announcement during 2022's South by Southwest Conference in Austin, Texas.
Polygon announced via their Twitter feed, corroborating Instagram's announcement on the same social media platform.
According to their tweet, Their partnership with Instagram goes beyond integration and moves further to collaboration in order to create a new set of NFT collectibles, which to the teaser Gif on the announcement tweet, may most probably be 3d versions.
According to the tweet by Polygon, "Select creators and collectors can now showcase their NFTs to a wider audience." Most reactions and comments under the announcement, display high levels of enthusiasm from their supporters, who are no doubt excited about the coming project.
Futhermore, Instagram intends to support popular crypto wallets, such as MetaMask. The famous social media giant believes that using MetaMask will make it easier for users to connect their wallets to Instagram.
Instagrams intent to connect wallets to user accounts would mean users will be able to prove ownership and display their NFTs on their Instagram profiles.
What do you think of this article? Share your comments below.