Click here to view original web page at blockchain.oodles.io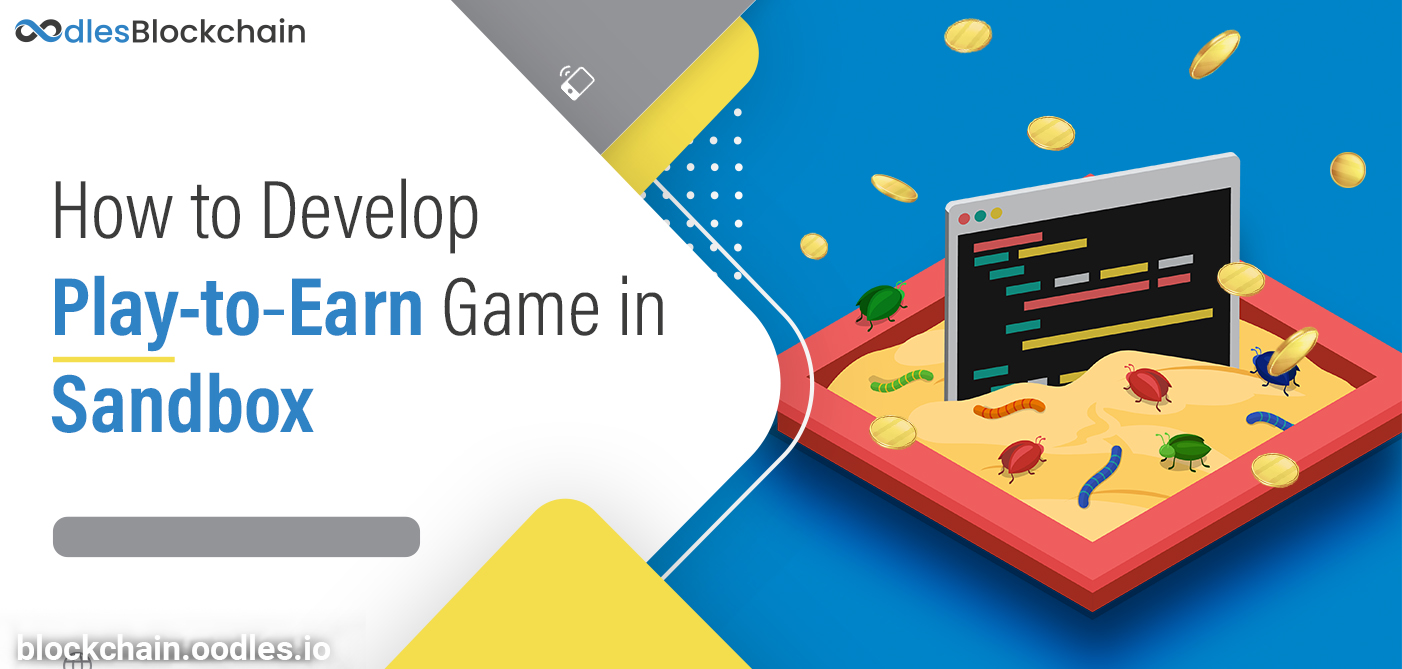 The most exciting topic in today's world has been the growth focused on the metaverse development. Blockchain-based gaming is one of the fastest-growing developments in cryptocurrency, and blockchain-based video games are much popular. In the way back in 2017, the NFT-based games can be traced to when cryptokitties become infamous for gas fee inflation. Although it was the very first game, that uses the concept of NFTs, when Axie Infinity soared to popularity in the Philippines then blockchain gaming comes into the spotlight. Since many video game companies enter the NFT gaming industry to develop games with better features, tokenomics, and game mechanics.

In the gaming world, for the first time, the gamers have ownership of their in-game assets, lands parcels, or characters. With the play-to-earn mechanism prevalent in many blockchain-based games, the players can monetize their in-game assets and skills to earn real money. Few platforms can match the community-driven virtual world of the Sandbox, and it's the one game that can monetize its virtual properties. Let us explore how Sandbox performs.

What exactly is Sandbox?

The Sandbox is an online, decentralized metaverse on the Ethereum blockchain that allows users to build, play, own, and profit from virtual experiences. It is a digital universe where you can create your digital items and mint them as NFTs. All kinds of artists, players, and creators are welcome to try their hand at developing the spaces that they've always dreamed of. Also, for establishing their unique project, Sandbox provides them with the needed tools and services.

The game enthusiasts who play Sandbox games and complete tasks will be able to gain SAND tokens, official cryptocurrency platforms. Through staking and having a part in governance SAND allow users to gather rewards. For the in-game-based transactions, the Sandbox members can also use SAND tokens. And by purchasing SAND, the believers can invest in the platform. There are many players-built worlds, but the consideration of Sandbox is as a meta world where you can travel from one world to another.

How does Sandbox work?

The making of the Sandbox world is out of pixels with three-dimensional volume-Voxels. It makes similar to Minecraft's cubic graphics. Also, Sandbox provides a chance for everyone to make a game, design character, or SAND tokens by quests completing. The Sandbox is both mobile as well as desktop versions, which are only supported, on PC, with Mac, and extra OS support, and the minimum need for the desktop version is a 64-bit processor, 4GB processor with minimum windows 7.

Moreover, the first step into this creative universe is LAND, and this plot of LAND is the space to build games, buildings, and other assets and turned into profit in various manners. Also, you can combine several plots into an Estate or an estate that belongs to several owners at once-named as District. For making, the game more open for collaboration, the owner of LAND can lease their plot to others.

Play-to-Earn Game in Sandbox

The design of the SAND token is Ethereum-based on digital currency to work in Tandem with the Sandbox universe. There are three prime functions of currency that permit the user to:

Value Transfer: Buy or sell items

Staking

Governance: Voting to increase the Sandbox ecosystem

To buy a digital plot of land- called LAND in the Sandbox metaverse, users will primarily need SAND. On this digital plot, developers build their virtual experience atop, which becomes available for individuals to share.

Users looking to take parts or interact with these virtual experiences and related content must pay SAND to earn access. Also assisting in Sandbox governance, users who stake their SAND token are eligible.

What makes the Play-to-earn game in Sandbox safe for investment?

After the rise of Axie Infinity, many big gamers have joined the NFT game, and you can find multiple play-to-earn games in the market. The most dynamically developing and popular NFT game with the plan of making it truly, cross-platform is Sandbox. Also, many companies from the entire world, have brought a lot of digital LAND into the Sandbox, represented by ERC-721 tokens.

These investments have attracted the interest of players and various big companies, even though the game only released its alpha version recently. Also, like other blockchain games, the NFT gaming is not always looking for the Sandbox but as a serious investment that can yield significant profits. Moreover, we can see that it becomes more popular with the upcoming game release.

Conclusion

The Sandbox is your interactive digital world that offers users to get their creativity and thoughts to develop a virtual experience that everyone can benefit from and can share. In the metaverse blockchain games world, it is one of the biggest players. Also, many of the companies already own LAND in the Sandbox space.

It is tempting to many peoples to build the idea of their world. The fact is that you can earn money through games, and content creation is an added advantage. The Sandbox is still in its infancy, but the success of the project so far is impressive.

If you plan to develop the play-to-earn game in Sandbox, then Oodles blockchain can assist you with the development. We provide expert services to assist you in acquiring your goal. Share your play-to-earn game in Sandbox requirement with our metaverse and blockchain experts.