Click here to view original web page at www.scmp.com
Animoca Brands, known for its blockchain-based games and The Sandbox metaverse, bought an 84 per cent stake in TinyTap for US$38.9 million
The Hong Kong-based company said TinyTap, which allows users to create their own educational games, can enforce ownership rights with blockchain-based tokens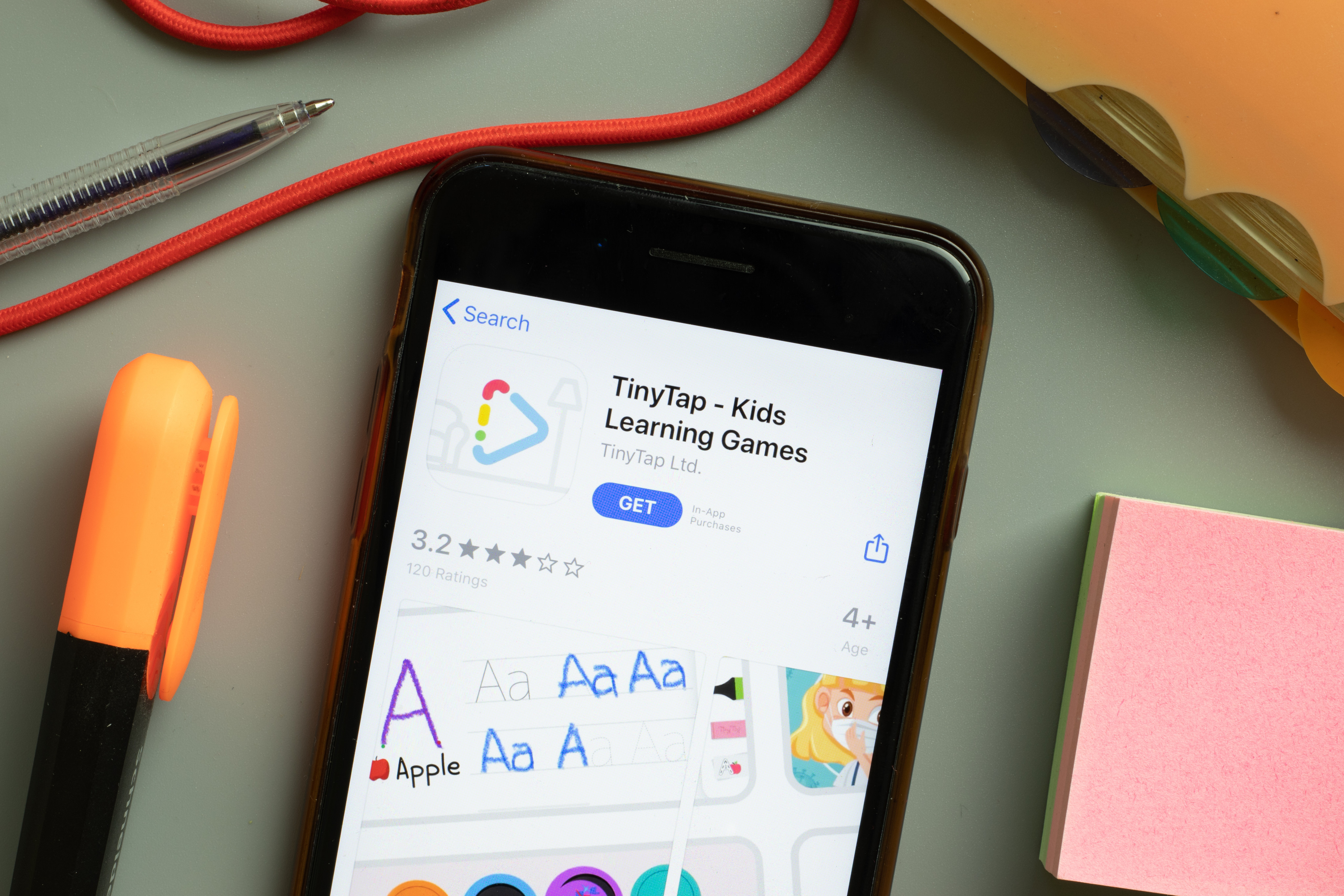 Hong Kong video gaming and metaverse unicorn Animoca Brands is expanding into blockchain-based educational products with its acquisition of TinyTap, a platform that allows users to create their own games, in a bid to transform content creation and ownership in the business segment.
In a US$38.9 million deal, Animoca is taking an 84.13 per cent stake in TinyTap, which operates a platform for educators and parents to create their own video games without any coding experience.
Animoca said it will leverage its new acquisition to establish a platform for blockchain-based educational user-generated content (UGC).
Meta and Animoca Brands face off over metaverse visions at Hong Kong webinar
"We empower educators to create engaging learning activities that can reach millions of children directly and that enable them to earn based on the success of their creations," said TinyTap CEO Yogev Shelly. "By becoming a part of Animoca Brands, we will leverage blockchain to advance this vision and build a new education system that is independent of schools and governments, and that is owned and led by educators themselves."
Animoca envisions an interactive platform, which it differentiates from traditional "passive learning" from textbooks, that allows educators to design tools and content with ownership rights enforced through blockchain-based tokens and rewards given out based on the "educational impact that they generate". Certificates, qualifications and diplomas could also be issued as crypto tokens, the company said.
"With our acquisition of TinyTap – a strong and proven leader in the field of UGC education – we will leverage blockchain to make new opportunities available to educators worldwide, allowing them to generate equity from their creations while offering parents enhanced learning opportunities for their kids," Animoca co-founder and executive chairman Yat Siu said in a statement.
Animoca had previously partnered with TinyTap and held a 3.73 per cent stake in the start-up before the acquisition. The buy-out comes after the Hong Kong-based unicorn spent months becoming one of the most active investors in the non-fungible token (NFT) market.
NFTs, blockchain-based tokens that can serve as proof of ownership for digital assets like artwork, exploded in popularity last year. By April of this year, Animoca had spent US$1.5 billion on more than 340 investments, which include a stake in OpenSea, the world's largest NFT marketplace, and the NFT-based play-to-earn game , according to the company's latest unaudited financial results released on June 7.
Animoca has also become a leader in the nascent metaverse market through its platform The Sandbox, which sells plots of virtual land as NFTs.
Hong Kong has become a hotspot for tech companies looking to test their vision of a future metaverse, a conceptual next-generation version of the internet that consists of shared three-dimensional virtual worlds. Facebook owner Meta and Yahoo have both announced a series of metaverse initiatives in the city to explore potential applications of the technology in daily life.