Click here to view original web page at www.benzinga.com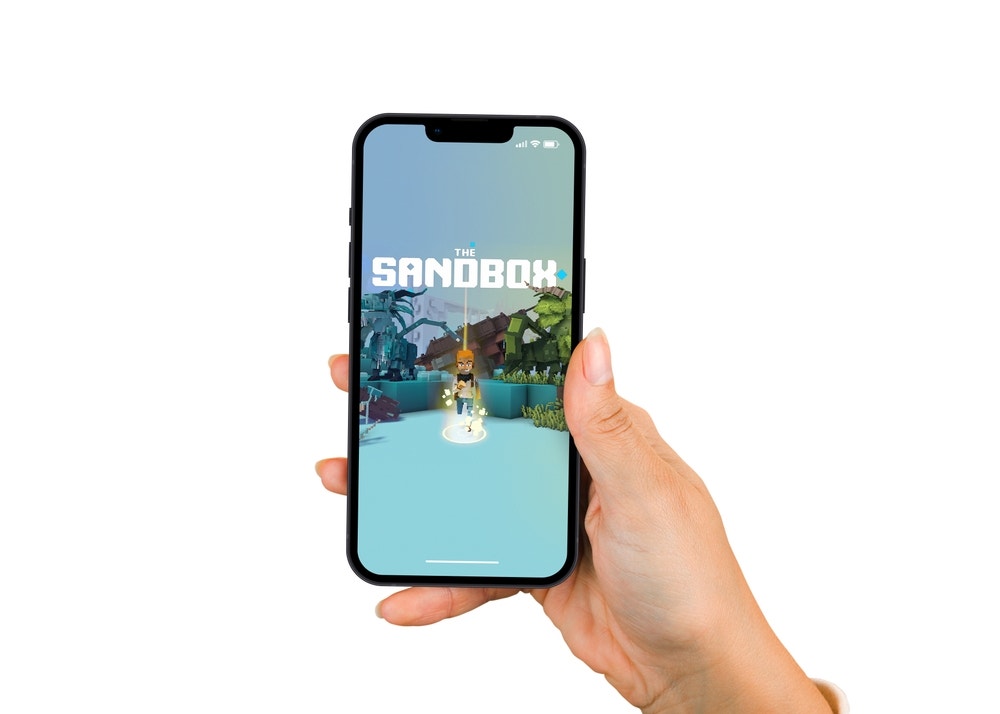 IMPORTANT MESSAGE: Benzinga's internal motto is "By the People, For the People"" and for this reason we are giving away our #1 options trade alerts for only $1 today only. Click Here Now to Get 2 Bear Market Beating Options Trade Alerts for $1.
to fuel the metaverse sector in Brazil.
What Happened: On June 21, Web3 game publisher BAYZ announced its partnership with The Sandbox, a gaming metaverse and a subsidiary of Animoca Brands. This partnership looks to grow The Sandbox in the Brazilian market, making the immersive experience accessible to the masses and opening doors to new gamers.
João Borges, the co-founder of BAYZ, stated, "We are thrilled to be the partnership The Sandbox has made in Brazil to expand its ecosystem in a new region. As experts in the marketplace, we look forward to working together to connect with the ever-growing community and creating regional strategic partnerships to add to The Sandbox's already impressive collection."
Market whisperer Matt Maley has just released his long-term undervalued stock pick. If you are looking for a high-percentage set it and forget type of investment then Click Here to Get This Next Pick!
The Sandbox has had prior partnerships with a plethora of entities, namely The Smurfs, Care Bears, Atari, ZEPETO, CryptoKitties, Deadmau5, Steve Aoki, Richie Hawtin, Gucci Vault, The Walking Dead, Snoop Dogg and numerous others. Thus, this partnership looks to stand out by merging brand content and intellectual property of Brazilian culture into The Sandbox metaverse.
Why It's Important: The Sandbox has cemented itself as a major decentralized virtual world for gaming. Its vast array of partnerships serves as a testament to the growth potential of metaverses with regard to cross-brand engagement.
With a focus on fuelling Web3 in Brazil, BAYZ looks to bring leading Brazilian content creators Carol and Nobru to optimize the immersive experience provided in The Sandbox metaverse. Numerous elements of Brazilian culture, including sports, entertainment, business administration and fashion can be integrated into The Sandbox via digital assets sold as NFTs and in-game experiences across the digital landscape of the platform.
Photo: Diego Thomazi via Shutterstock.
If you are not using this bear market beating strategy, you are leaving money on the table...
If you are blindly looking up and trading stocks the way 99% of traders are, you are missing on HUGE potential returns especially in this crazy market. Even new traders who started following this options trading strategy instantly began seeing a new perspective in how the markets move. With even two trades per month with this strategy, you will start seeing the difference in your trading strategies. Don't waste any more time "guessing" and "getting lucky". Click Here Now to See if You Qualify!
If you are a new trader then you need to read this...
Most new traders struggle at first to make sense of the markets and how to put their portfolio in a position to flourish. Many try to start on their own and quickly end up with a string of losses, slowly seeing their accounts dwindle to what it started off as... Don't let this happen to you. By joining a vetted educational platform built for new traders, you will be taken step by step by a former hedge fund trader who managed billions of dollars. This is exactly what Benzinga Trading School is doing by helping traders overcome the initial challenges and to help them thrive and to learn how professionals earn a consistent profit in any market condition. For today only, you can try Benzinga Trading School yourself for 7 days risk free.
© 2022 Benzinga.com. Benzinga does not provide investment advice. All rights reserved.