Click here to view original web page at www.benzinga.com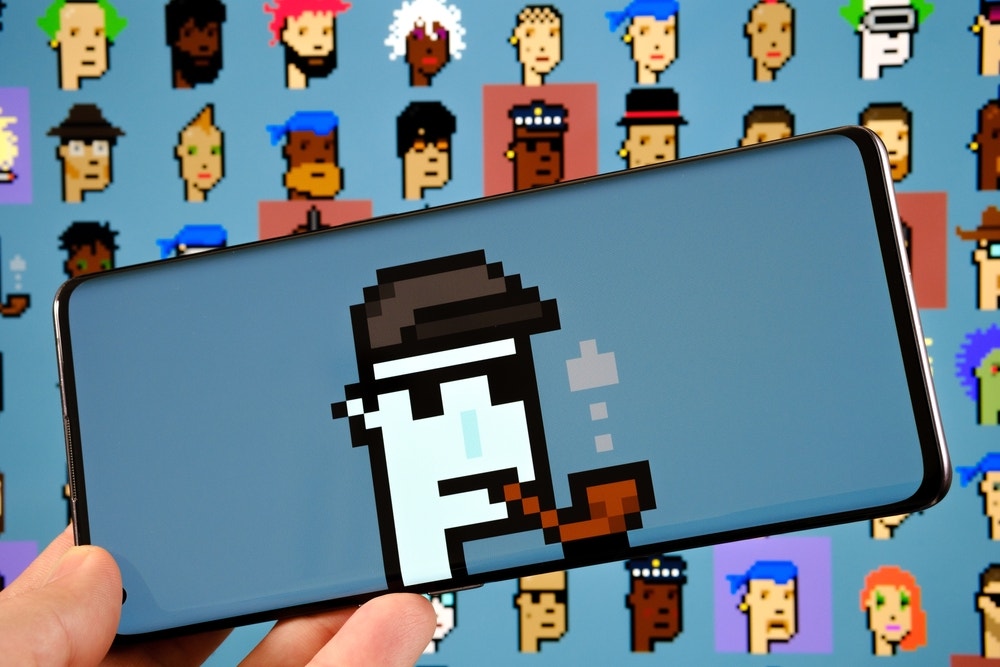 IMPORTANT MESSAGE: Benzinga's internal motto is "By the People, For the People"" and for this reason we are giving away our #1 options trade alerts for only $1 today only. Click Here Now to Get 2 Bear Market Beating Options Trade Alerts for $1.
The non-fungible token market has seen a drop in sales volume on OpenSea, an NFT marketplace for buying and selling items.
NFT marketplace had a slow start but could be bringing more people into the sector. continues to be a big story in the world of NFTs. Several of the top NFT collections and what are considered "blue chips" names in the space had a good week of sales volume.
Market whisperer Matt Maley has just released his long-term undervalued stock pick. If you are looking for a high-percentage set it and forget type of investment then Click Here to Get This Next Pick!
Every week, Benzinga takes a look at the top 10 NFT projects by sales volume, as reported by CryptoSlam. Here are the top 10 NFT projects by sales volume for the past week.
Bored Ape Yacht Club: $24.9 million, +26.5%
CryptoPunks: $23.6 million, +382.1%
Mutant Ape Yacht Club: $11.7 million, +48.9%
Otherdeed for Otherside: $9.8 million, +4.9%
CloneX: $8.3 million, +87.8%
Moonbirds: $5.4 million, +40.7%
Sorare: $5.2 million, +10.8%
Goblintown: $5.0 million, -38.5%
Primate Academy: $4.5 million, +28,358.5%
Doodles: $3.4 million, +130.3%
What Happened: For the second straight week, Bored Ape Yacht Club topped the list of the top NFTs by sales volume.
Six of the top 10 were the same from last week, with CryptoPunks enjoying a nice boost from eighth on the list to second place. The jump comes with a Yuga Labs co-founder announcing new plans for the brand, the rights of which were acquired by Yuga Labs.
Newer projects such as We Are All Going To Die and Sh*tBeast dropped out of the top 10.
Goblintown was the only name in the top 10 that saw a drop in sales volume from the previous week. The collection, which topped the list in previous weeks, dropped from fifth to eighth place.
A collection previously launched by the Goblintown team, who recently doxed themselves, saw an increase in volume. Illuminati ranked 18th for the week with $1.4 million in sales volume, an increase of more than 4,100% from the previous week.
Outside of the top 10, Bubblegoose Ballers and Okay Bears ranked 15th and 20th, respectively, as two of the top recent Solana
NFT collections to launch.
If you are not using this bear market beating strategy, you are leaving money on the table...
If you are blindly looking up and trading stocks the way 99% of traders are, you are missing on HUGE potential returns especially in this crazy market. Even new traders who started following this options trading strategy instantly began seeing a new perspective in how the markets move. With even two trades per month with this strategy, you will start seeing the difference in your trading strategies. Don't waste any more time "guessing" and "getting lucky". Click Here Now to See if You Qualify!
If you are a new trader then you need to read this...
Most new traders struggle at first to make sense of the markets and how to put their portfolio in a position to flourish. Many try to start on their own and quickly end up with a string of losses, slowly seeing their accounts dwindle to what it started off as... Don't let this happen to you. By joining a vetted educational platform built for new traders, you will be taken step by step by a former hedge fund trader who managed billions of dollars. This is exactly what Benzinga Trading School is doing by helping traders overcome the initial challenges and to help them thrive and to learn how professionals earn a consistent profit in any market condition. For today only, you can try Benzinga Trading School yourself for 7 days risk free.