Click here to view original web page at hive.blog
There are still some decent yields to be had in several stable coin farms on several platforms on the Polygon Network.
Polygon ranks 5th in terms of Total Value Locked on DEFi platforms, according to DefiLlama and ignoring Tron, the centralised scam network.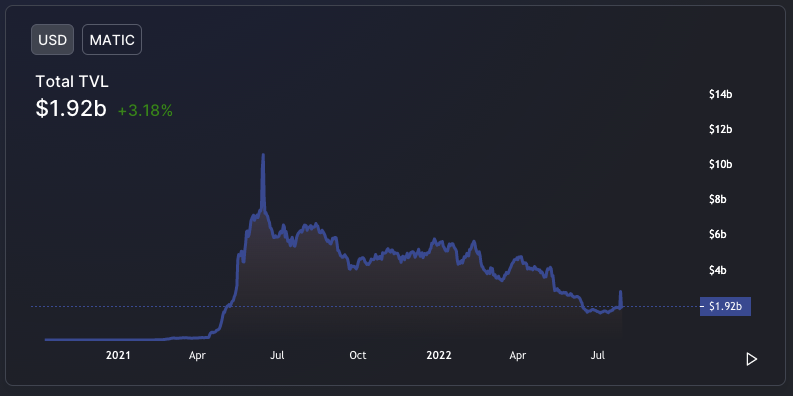 Below I review a few of the main offers available on Stable Coins, which as of early August 2022, are attractive!
Beefy Finance
Beefy remains one of the main DEFI platforms in terms of TVL and also with some of the highest returns on offer, although you have to be prepared to buy and pair-pool some of the more obscure stables out there to get those high yields.
Looking at the options on Beefy, there are seven stable pool options which offer 18-22% yields.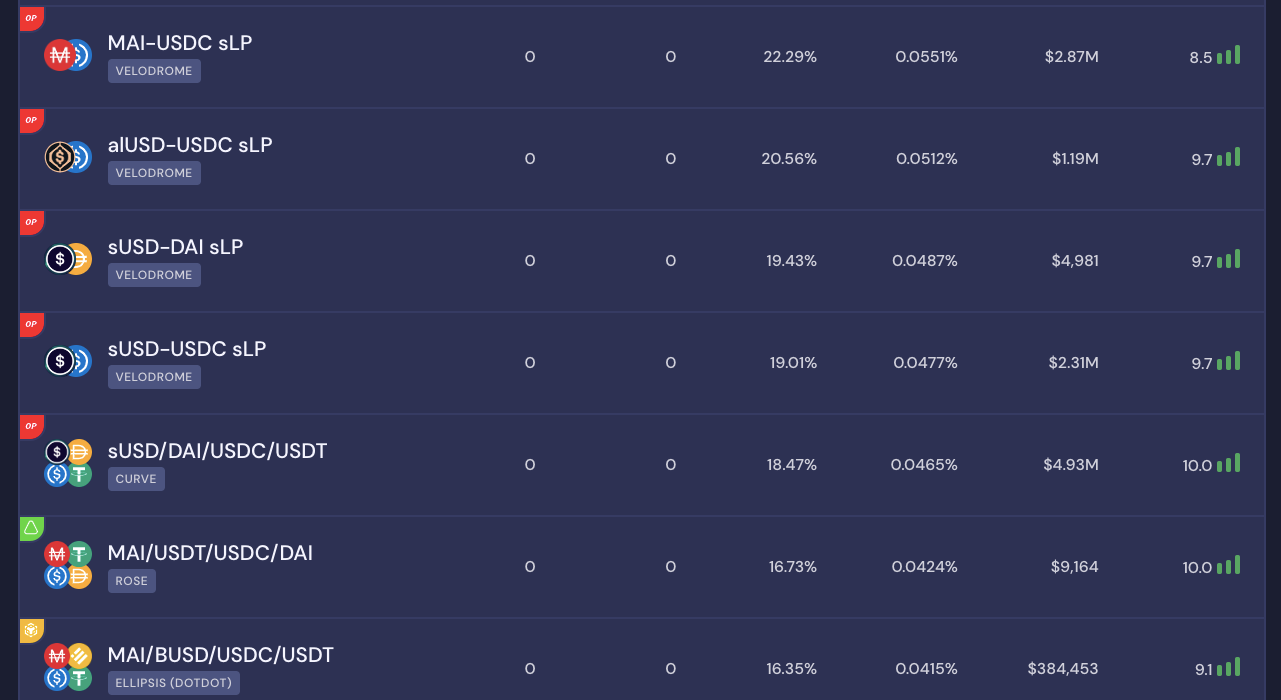 This almost feels like spring 2021!
AutoFarm
I like to keep an eye on AutoFarm as this is one of the more established plodding platforms and even this offers some REASONABLE yields on well-established pairs....
typically 2-3% for variations on USDC/DAI/ USDT and WETH...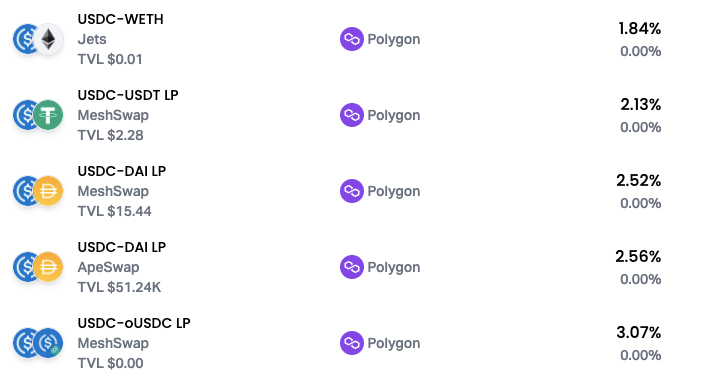 I mean OK, not great, but better than what's on offer from most banks!
Adamant Finance
Adamant falls mid way between Beefy and Autofarm in terms of its offerings.... well established pairs with yields ranging from 5 to 11%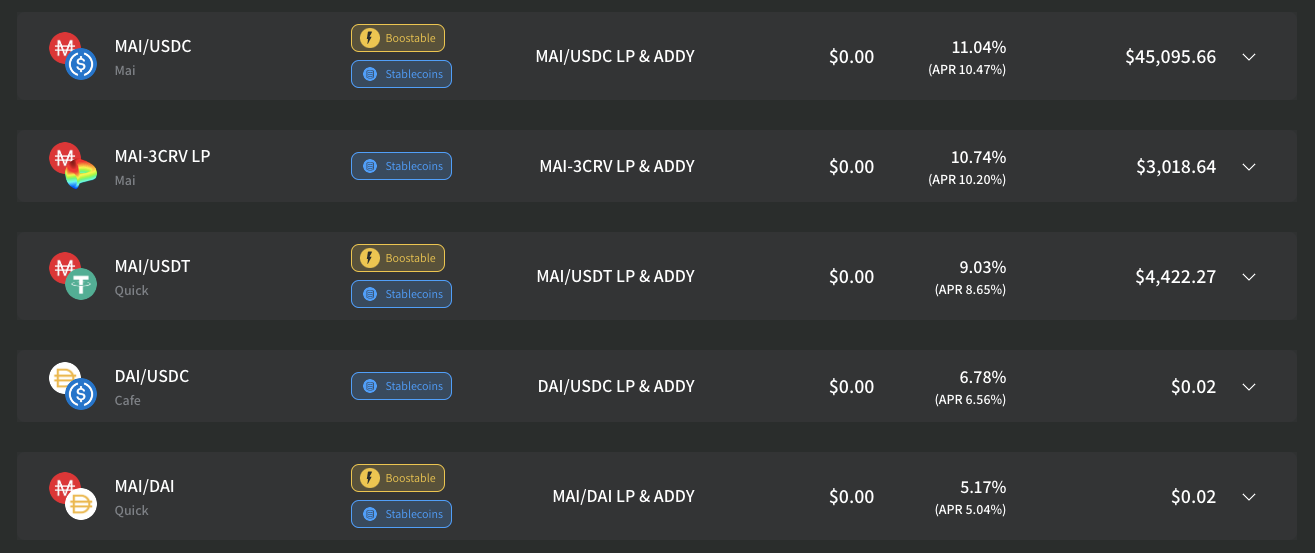 PolyCub
Meanwhile over on Cub the yield on USDC-pHBD is down on the return you can get on just pure HBD (20%) but in terms of other stable options on Polygon it is still competitive...

Final Thoughts: Is it Worth Parking Yer Stable Coins on Polygon...?
TBH I am surprised that the yields are as good as they are.
I was expecting the global picture to be closer to what we see on Autofarm with a few rogue pools featuring more random, newer, higher risk stables to be pushing into the 7-10% range.
But to see a RANGE of offers from 3% up to 20% is tempting.
The only problem is, however, is that this is Polygon, and while the fees are cheap I still can't help but feel the network is a bit flakey for my liking.
And certainly when it comes to SushiSwap, that is so slow I would avoid ANYTHING that's built on that.
And then there's the fact that these rates can change of course - the rates may be relatively high just because there isn't that much pooled.
So I'm not tempted, not when HBDs are looking so good at least, and not that DEC is now a realistic option as a stable-proxy given the new dollar peg mechanisms down the road!