Click here to view original web page at thebittimes.com
Currently, Fearless Wallet supports multiple Polkadot and Kusama ecosystem tokens, and it is planned to support all of them soon.
NON-CUSTODIAL DESIGN AND DECENTRALIZED
Fearless Wallet is a non-custodial and decentralized wallet. No other application on your mobile has access to Fearless Wallet during the creation of an account. If your device was compromised, your mnemonic will not be liable to be lost.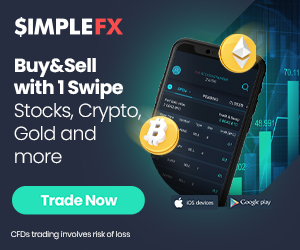 Moreover, if your device is lost, misplaced, or stolen, the pin acts as a safety net for you to immediately recover your account. Open it on a different device to change your credentials and avoid a possible compromise. As your funds are keep on the blockchain, you don't need to worry about their integrity if your mobile phone.
What does non-custodial mean?
Non-custodial crypto wallets give you complete control of your keys and therefore your funds. In addition, these kinds of wallets don't require you to trust a third party. They require you to trust yourself to keep your keys (seed phrase) and your wallet secure.
STAKING WITH FEARLESS WALLET
Furthermore, staking is locking your tokens in the network in order to generate new blocks. Using Fearless Wallet makes the process much simpler. With all the required information presented in a clear and intuitive manner for you to begin staking fearlessly.
Moonbeam and Moonriver Staking
Go to the Staking tab and make sure Moonbeam is selected at the top of the screen. Afterward, select the amount you'd like to stake by clicking on the Amount box under the Estimated Earnings section. Proceed by clicking on the Start staking button
On the next screen you'll see the Amount of your stake, Network fee you'll need to pay, and the rewards destination section . Make sure everything's correct before pressing the Continue button.
Now you need to select a Collator for your stake. Do that by clicking on the corresponding button
The Collators section gives you two options:
Collators suggested by the algorithm will show a list of those that are better reputable and more profitable as well as most trustworthy (this list can change over time).
Stake with known collators section will show you the list of all available collators, you will be able to filter or search the list based on different criteria.
NOTE: Make sure to do your own research before delegating, then choose what suits you best.
Moreover, after you have selected your collator and pressed Continue, you will get a confirmation window that will provide you with a summary of your reward payout selection, and the collator you've chosen. Review the network fee and if you're happy with it, press Confirm.
After confirming, you will be returned to the main staking screen where all the details about your stake will be displayed. Now you're welcome to either manage your stake (in case you'd like to change its amount), or also change your collator (if you're not happy with your current choice)
Furthermore, Fearless Wallet is the easiest way to contribute to both Polkadot and Kusama Parachain Auction crowdloans. The latest version of the app implements an algorithm that selects the best node for you.
STAY FEARLESS!
Website |Twitter | GitHub | Telegram | Youtube
REQUEST AN ARTICLE