Click here to view original web page at www.investing.com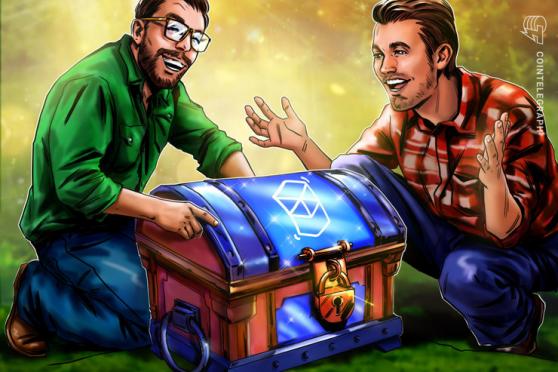 Fantom (FTM) is known for its speed and inexpensive layer-1 blockchain. Like other blockchains (for example, Solana (SOL) and Avalanche (AVAX)) that scale better than their counterpart, it has been dubbed an "Ethereum killer." After raising $40 million in funds, Fantom launched its mainnet in December 2019. Since then, it has grown to become one of the most popular blockchains, sitting in the top 10 blockchains by total value locked (TVL) with $1.3 billion in TVL.
Fantom's high-throughput blockchain is an open-source smart contract platform. It is scalable and EVM-compatible, meaning you can deploy and run your Ethereum decentralized applications (DApps) on Fantom. Its structure enables the support for its decentralized finance (DeFi), other than managing digital assets and DApps.
How to stake FTM
Fluid staking: Investors can lock up their FTM token from two weeks to 365 days for better returns. The reward varies according to the length of the staking period; the longer FTMs are staked, the higher the reward rate.
Liquid staking: Investors can mint sFTM for improved ROI when liquid staking. They can also stake farmed tokens, participate in liquidity mining, farm LP rewards and more.
Have a minimum of 1 FTM to stake;
Go to the Fantom staking page and click Stake your FTM;

You can log in with a compatible wallet, like MetaMask. You can open the wallet from your computer or your mobile device. You can create a new wallet or access an existing one using a mnemonic or seed phrase.
Click on "Staking."
Add a delegation by choosing a validator and an amount.
Select your lock-up period and confirm.
How to stake Fantom on Ledger
How to stake Fantom on Coinbase
How to stake Fantom on Binance
How to stake Fantom on Kucoin
A step-by-step guide to running a full-node
Users can run a node on their hardware or use a cloud provider. One of the big cloud providers, e.g., Amazon (NASDAQ:AMZN) AWS, is recommended.
They can set up a non-root user.
Install the required building tools; install Go and then Opera.
Register their Fantom validator node on-chain. To do this, users need to create a validator wallet that becomes the validator's identity in the network, required to authenticate, sign messages, etc.
Run their own node. To do this, they need to restart their node in validator mode, then close the Opera window by typing "exit." Then they need to head back to the window where they started their node with the following command: