Click here to view original web page at playtoearndiary.com
The Sandbox is introducing staking for LAND owners. The new staking pool is an important change to the gameplay, allowing LAND owners to retrieve high rewards by staking SAND. Let's find out more about this exciting news.
What is SAND?
SAND is the utility token that is used throughout the entire SAND ecosystem. The token is an ERC-20 utility token, and it operates on the Ethereum blockchain. In The Sandbox, there is a finite supply of a total of 3 billion SAND tokens. Things are looking to become more competitive through this exciting news about the staking pool for LAND owners.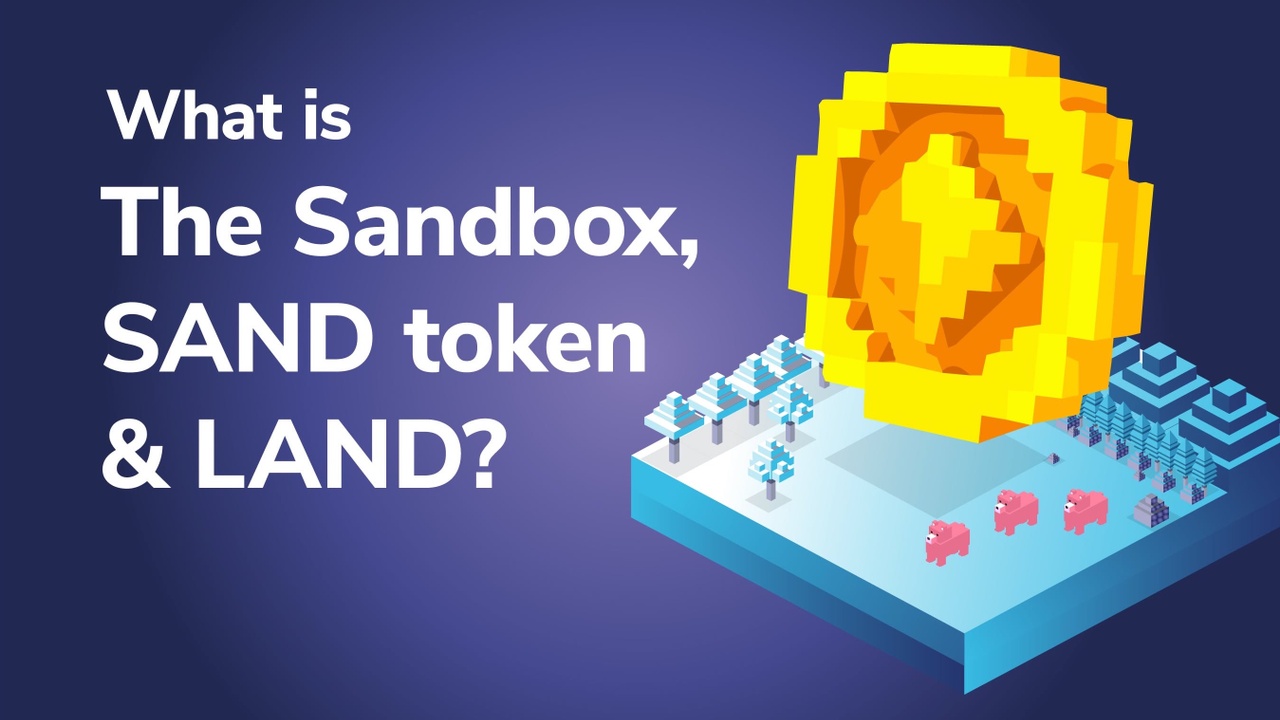 What is LAND in The Sandbox?
In The Sandbox, a LAND is a digital piece of real estate. The Sandbox is notorious for allowing creators, designers, and game makers to create the ultimate digital experiences. Game designers use LAND to build these iconic experiences, and players can indulge in these experiences. LAND can be populated with assets with a totally unique, non-fungible token. Overall, almost 200,000 LANDs are available.
The Sandbox Introduces Staking for LAND Owners
The Sandbox is bringing in a new staking pool reserved for LAND owners only. LAND owners will receive exclusive high APR rewards by staking SAND. Let's find out how things are going to change and what the opportunities are.
From the start of The Sandbox, LAND has always been a huge part of the ecosystem. The entire idea of The Sandbox is to give creators the freedom to create dynamic experiences and games. LAND owners make up a vibrant and important part of The Sandbox community. With such an indispensable community, The Sandbox is implementing features to give back. With the new staking program, LAND owners will achieve more value for their LAND. After introducing the LAND multiplier on the SAND staking program, we can see this new LAND staking program, and we couldn't be more excited!
To benefit and use this staking program, you must own at least one LAND to see any benefits. If you own one LAND, you can stake up to 500 SAND per LAND you have in your Sandbox wallet. The more you own, the more you can stake and earn.
The new staking system will open up better earning potentials for LAND owners, allowing them the opportunity to win a bigger prize pool in the staking pool.
LAND Owners Staking Pool
You do not have to stake your LAND into the smart contract to enjoy the benefits of a staking system. In The Sandbox, LAND transfers are automatically detected, and your contribution to the pool is updated. This is beneficial as you can keep your LAND in your wallet and still be eligible for all the benefits of being a LAND owner.
Becoming a LAND Owner in The Sandbox
Before we go through the process of becoming a LAND owner in The Sandbox, we should reassure you about the new LAND staking option. If you're not a LAND owner and you want to stake in the LAND owner staking program, you can buy one or more LAND to participate in future LAND sales. However, in the meantime, you can stake in the SAND-only staking program, as well as the MATIC/SAND staking program.
You can buy LAND in the official The Sandbox LAND sales, and these can be found on the map of the ecosystem. LAND is not continuously available, so you will need to wait for an official sale event. However, you can also find LAND on sites such as OpenSea and Rarible. Often, this LAND will be priced higher than the official LAND sale events, but you can still obtain it at any time. Obviously, you will need $SAND to purchase LAND and assets for The Sandbox.
What's Next?
As written in their official Medium post, The Sandbox has stated that more staking mechanisms reserved for LAND owners will become available in the future. This means that LAND owners will continuously see benefits that non-LAND owners may not see. This is great news and can increase the LAND owner's income. Additionally, this may encourage more players to purchase LAND with their $SAND and invest in the game ecosystem.
If we look at previous staking programs in The Sandbox, we can see that it works similarly. With this new news about LAND owner staking programs, the SAND and SAND-MATIC staking rewards are going to be reduced to 250,000 SAND and 75,000 SAND. Allowing players to stake up to 500 $SAND per LAND without staking LAND is looking to be an amazing opportunity for LAND owners for now and in the future of The Sandbox.
Any investment/financial opinions expressed by Play to Earn Diary are not recommendations. Our content is for educational purposes only. If you plan to invest in any game or cryptocurrency then please do your own research and only spend what you can afford to lose.
This site contains affiliate links. We may receive a commission for transactions made through these links.