Click here to view original web page at www.seafoodsource.com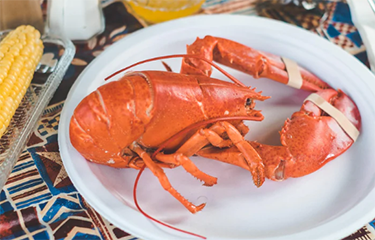 Growing demand for non-fungible tokens (NFTs) has found its way to the seafood industry just in time for the holidays.
NFT platform OneOf has partnered with Portland, Maine, U.S.A.-based lobster delivery service Get Maine Lobster. Together, the two have created a NFT membership club offering perks of home delivery and discounts on Maine seafood.
The program, called Lobster Perks Plus, is a membership consisting of four annual tier levels, according to Decrypt. The Captain's Club+ NFT costs USD 350 (EUR 339) offers members eight lobster tails, an upgraded side order, and a lobster butter-scented candle for the first 200 customers. The program is also offering five Diamond Club memberships for USD 2,000 (1,940 EUR) each, which include monthly lobster deliveries for a year.
Those who purchase one of the Lobster Perks + NFTs are eligible to be entered in a sweepstakes with prizes such as additional free lobster deliveries, merchandise, or a lobster-fishing trip in Maine with Get Maine Founder Mark Murrell.
"As a leading Web3 technology solution provider, OneOf has been bringing our expertise and reimagining the future of commerce and consumer engagement for iconic brands from Anheuser Busch to American Express," OneOf CEO and Co-Founder Lin Dai said. "Web3 can power and supercharge commerce and rewards programs for global companies and local businesses alike. We are proud to partner with Get Maine Lobster to connect food lovers with a whole new model of membership and loyalty."
Murrell said the program represented a new way to promote Maine lobster by piggybacking off the burgeoning online marketplace for NFTs.
"Maine is home to the freshest, best-tasting lobster. Our icy Atlantic waters make the meat sweeter than any other lobster in the world," Murrell said. "OneOf is the expert in creating digital membership experiences for iconic brands. Together, we're looking forward to helping seafood lovers and novices alike experience the freshest Maine lobster from just about anywhere this holiday season."
Photo courtesy of Get Maine Lobster