Click here to view original web page at www.scmp.com
Hong Kong Philharmonic will give premiere of Elliott Leung's the Metaverse Symphony live in the concert hall and online in the Sandbox virtual environment
The Phil will gamify the experience – users' positions in a virtual replica of Hong Kong's Statue Square will determine which of symphony's four movements they hear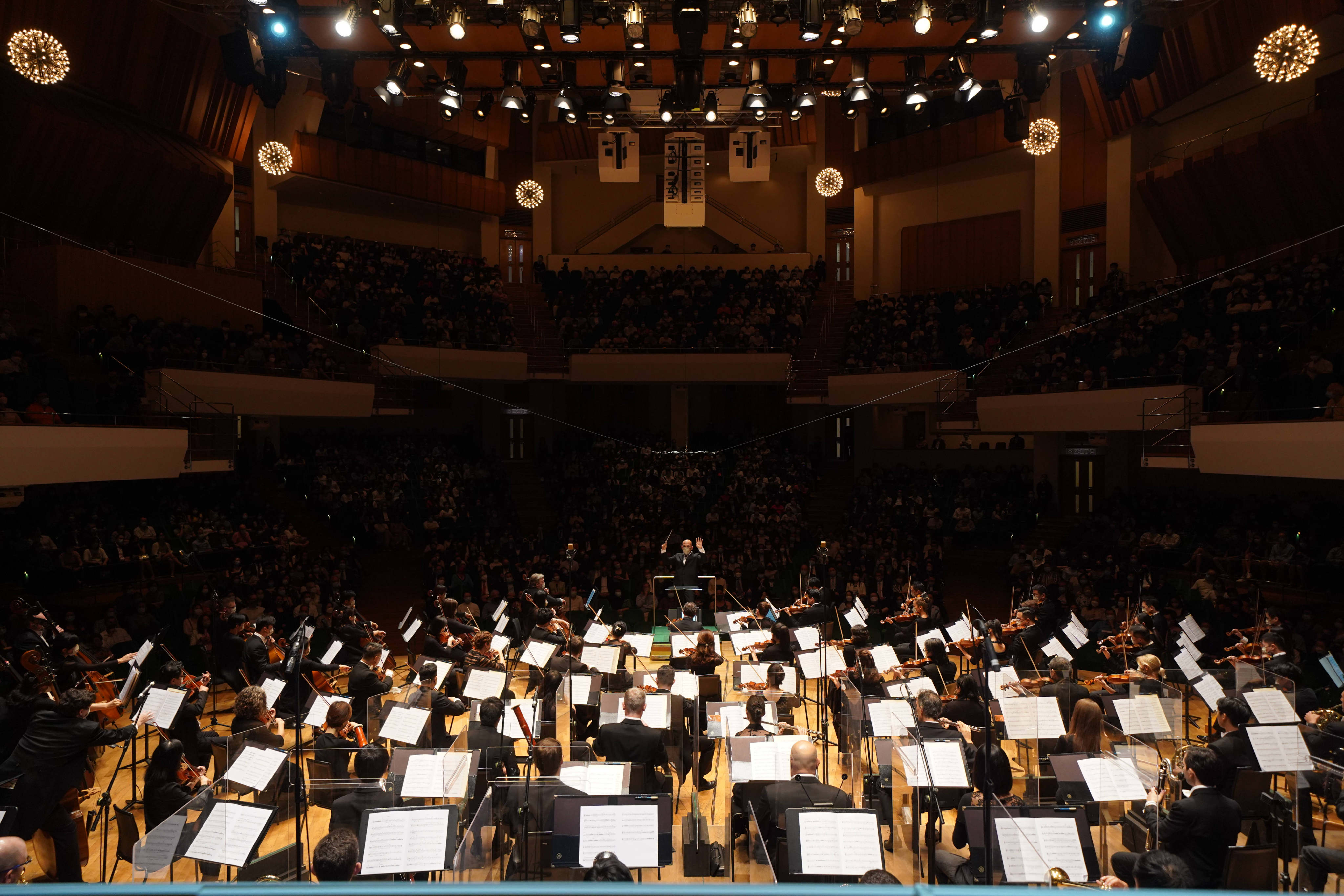 Metaverse fever has hit the world of classical music in Hong Kong.
Next May, the Hong Kong Philharmonic Orchestra will hold its first virtual concert on Sandbox, a digital platform where users can interact with each other in a video game-like version of Statue Square in Hong Kong's Central neighbourhood.
Aimed at younger people who may not be in the habit of attending classical music concerts, this "fully immersive" digital experience will be held in conjunction with the live premiere of the Metaverse Symphony by local film composer Elliot Leung Ho-yat that will take place at the Hong Kong Cultural Centre, according to the philharmonic.
Major music brands around the world have continued to trial and invest in so-called Web3 – the latest iteration of the internet that uses the same blockchain technology behind digital currencies such as bitcoin and ethereum – despite recent industry turmoil that has wiped away much of the spectacular gains made by cryptocurrencies and non-fungible tokens (NFTs) in 2021.
Pop and rap artists such as Snoop Dogg and Ariana Grande have held metaverse concerts that attracted tens of millions of people and raised extra revenue through selling virtual merchandise in the form of NFTs. But such endeavours remain limited in the realm of classical music.
The Hong Kong Philharmonic experiment will present the concert in a "game" environment rather than replicate the format of a traditional concert. The position of the users within the virtual Statue Square will determine which of the four movements of the Metaverse Symphony they will hear, and they can move around, chat to each other and also purchase merchandise.
"Innovative technology may lead arts of all kinds to new horizons. The HK Phil is proud to present our first-ever Arts Tech programme, connecting emerging composer Elliot Leung and our valued partners in creating the first metaverse-inspired symphony. Down this path we are committed to exploring the world of music with innovative, creative use of technology," says Benedikt Fohr, chief executive of the orchestra.
Hong Kong gallery Ora-Ora has also arranged for media artist Henry Chu to create a piece of digital art that will be displayed during the live concert at the Hong Kong Cultural Centre and in the metaverse, while Asia Society Hong Kong – a non-profit organisation that focuses on connecting people through the arts – will present a series of education programmes about the metaverse, digital art and symphonic music.
The concert is held in partnership with Artifact Labs, an independent company originally incubated by South China Morning Post to preserve and connect history using blockchain technology. The digital venue of the concert is located in the virtual land that it owns in Sandbox, which the company is turning into a multi-use digital venue.