Click here to view original web page at www.newsbtc.com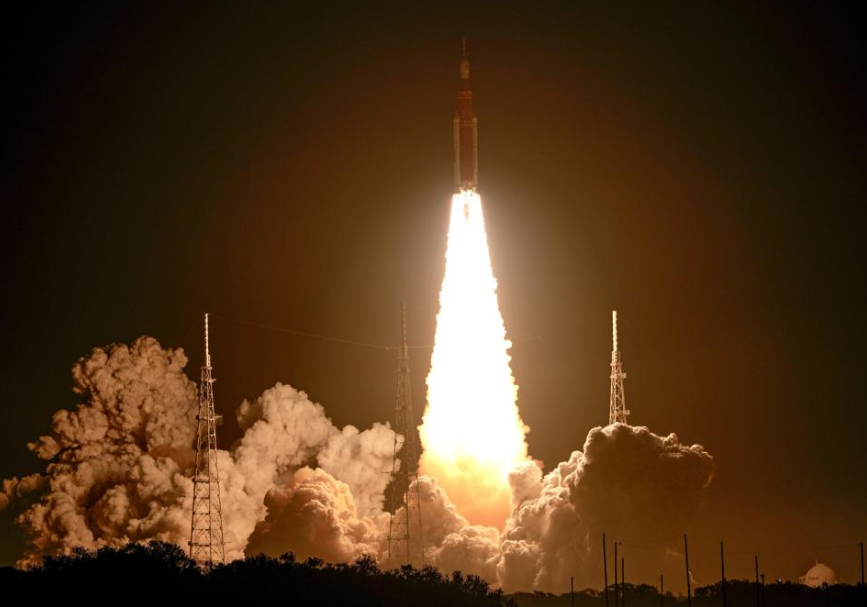 Polkadot, the innovative multi-chain platform, has witnessed a remarkable surge in its key metrics following the launch of several ambitious projects. With an ecosystem bustling with activity and growing adoption, DOT's performance metrics have soared to new heights.
Amidst this flurry of activity and positive indicators, the cryptocurrency market remains notoriously volatile. Cryptocurrencies have been subject to significant price swings, influenced currently by the regulatory developments chauffeured by the Securities and Exchange Commission (SEC).
Will the growing momentum of Polkadot's ecosystem be enough to sustain its strength amidst uncertain times?
Related Reading: Shiba Inu Hits Crucial Barrier – How This May Impact Investor Sentiment
Polkadot Emerges As Go-To Platform For Project Launches
Polkadot Insider, a widely followed Twitter account that provides regular updates on the Polkadot ecosystem, recently shared an exciting revelation: Polkadot is rapidly becoming one of the most sought-after blockchain platforms for launching innovative projects.
@Polkadot is quickly becoming one of the most popular blockchain platforms for launching new projects

Let's take a look at the top parachains on the Polkadot ecosystem based on the number of investors they've attracted

Top 3 include:
@AcalaNetwork: 36
@AstarNetwork:… pic.twitter.com/0mUCPqRlxA

— Polkadot Insider (@PolkadotInsider) June 6, 2023
According to Polkadot Insider's tweet, three specific parachains have emerged as the frontrunners in terms of investor interest within the Polkadot ecosystem.
These parachains are Manta Network, Acala Network, and Astar Network. Their ability to capture the attention of numerous investors serves as a testament to the confidence placed in Polkadot as a launching pad for groundbreaking projects.
DOT market cap slightly below $6 billion. Chart: TradingView.com
In another noteworthy tweet, Polkadot Insider drew attention to the network statistics of Polkadot from the previous week. The tweet emphasized that Polkadot's native token, DOT, displayed commendable stability in terms of daily active users and transaction volumes.
This stability indicates a promising outlook for the platform and instills confidence in its ability to maintain consistent user engagement and network activity.
POLKADOT WEEKLY RECAP

Another weekly go through & however, @Polkadot is still on the way to growth

Based on the data from @tokenterminal & @subscan_io

AVG Developers: 162
AVG Transactions: 6096
AVG Users: 3513

Check out the details below#Polkadot #DOT pic.twitter.com/GlqhAK15ZW

— Polkadot Insider (@PolkadotInsider) June 6, 2023
DOT Price Reacts To Key Developments
The native token of Polkadot, DOT, has experienced a marginal increase in its price on crypto market tracker, CoinGecko. According to the most recent data available, the DOT price currently stands at $5.03, indicating a modest rally of 3.6% over the past 24 hours.
Source: Coingecko
This slight upward movement brings a glimmer of positivity to both the Polkadot community and investors, offering a temporary respite in the face of the prevailing challenges within the cryptocurrency market.
Technical indicators play a crucial role in understanding the potential direction of a cryptocurrency's price. In the case of DOT, its Moving Average Convergence Divergence (MACD) displayed a bullish crossover, which suggests a favorable development for buyers. Additionally, the Money Flow Index (MFI) registered an uptick, further increasing the likelihood of a continued uptrend in DOT's price.
However, it's important to note that Polkadot's Relative Strength Index (RSI) raised some concerns as it dipped below the neutral zone. The RSI provides insights into whether a cryptocurrency is overbought or oversold, and a reading below the neutral zone may indicate a potential downside risk.
Featured image from John Raoux/AP