Click here to view original web page at www.ibtimes.co.uk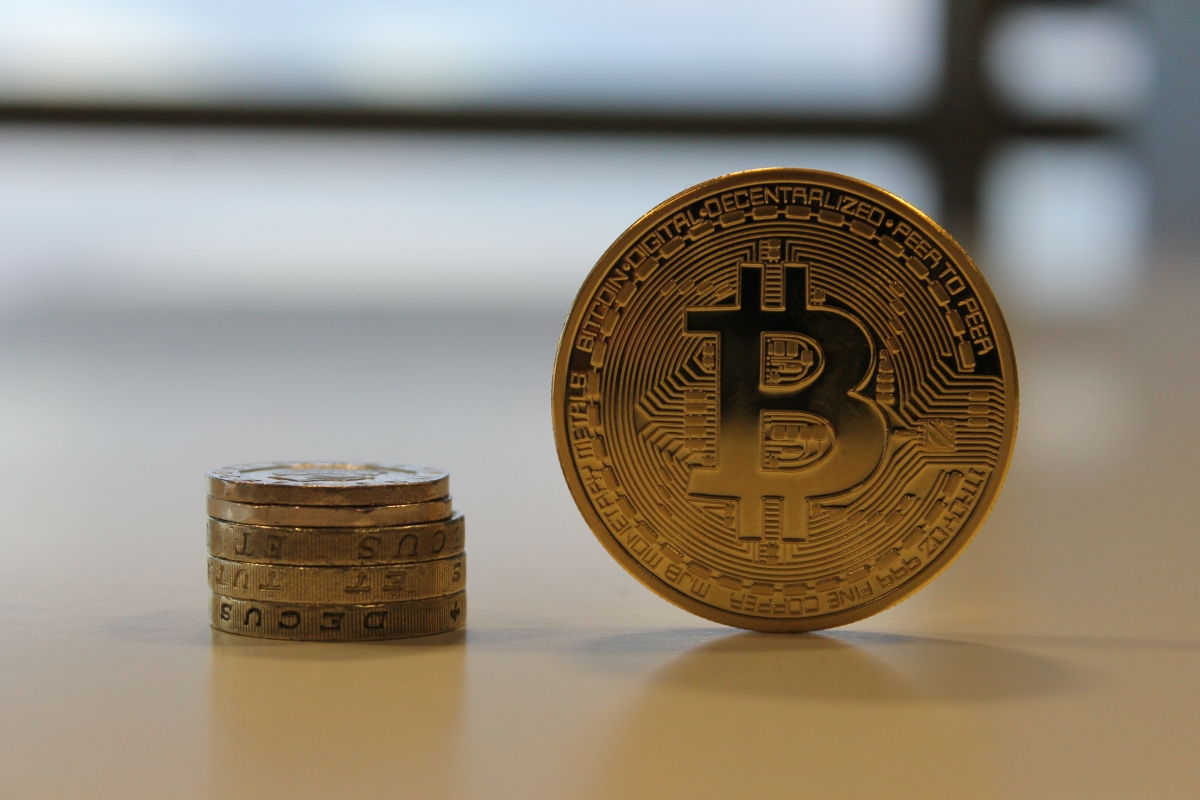 Market-wide turmoil has seen several major cryptocurrencies dive, with bitcoin dropping to its lowest level since April(IBTimes UK)
The price of bitcoin has continued to plummet, dropping to as low as $380 (£230, €295) in the last 24 hours.
The fortunes of bitcoin have been reflected by other major cryptocurrencies, with litecoin, peercoin, dogecoin and namecoin all falling in value by between 10% and 30%.
Bitcoin price crash
The world's most valuable cryptocurrency's price crash has been blamed on a variety of factors, with some analysts citing market traders setting their lowest bound exit point at $450. When the price dipped to this point, it would have therefore sparked a mass sell-off.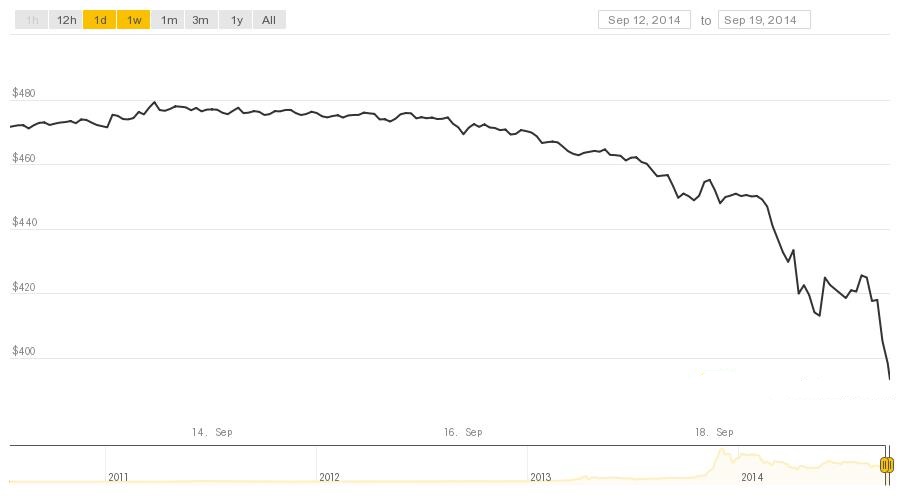 Bitcoin falls below $400(CoinDesk)
Bitcoin entrepreneur Charlie Shrem has dismissed such an idea, though, referring to it as a "bearish" argument.
"People constantly keep citing this as an example of constant downward pressure but it is simply not true," Shrem wrote in a recent post on Reddit. "BitPay and Coinbase DO NOT sell Bitcoin on exchanges."
If one online poll of analysts is to be believed, the price of bitcoin may continue to fall even further, as 80% of respondents said they believed that in the short term, the price of bitcoin will either remain at this level or decrease.
Winklevoss: Apple Pay no threat to bitcoin
Cameron Winklevoss, one half of the most famous twins in technology, has said Apple's new mobile payments system is unlikely to step on the toes of bitcoin.
"I don't think they compete. I think Apple Pay is a closed system. You know, bitcoin is inherently open sourced, decentralized," Winklevoss told CNBC. "I think they're not super comparable."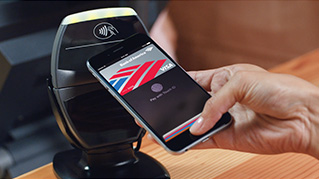 Apple Pay will be used on the iPhone 6 and 6 Plus(Apple)
Apple Pay incorporates near-field communication (NFC) technology to allow users to make payments from their phone through their American Express, MasterCard or Visa bank cards.
Prominent members of the bitcoin community have previously speculated that despite Apple Pay's reliance on traditional financial infrastructure, bitcoin payments could well be integrated in the future.
"Apple Pay is still built on top of the same old credit card payment networks and banking system," said Coinsetter CEO Jaron Lukasiewicz.
"Bitcoin is therefore well-positioned to enhance Apple Pay over the long run through its integration behind the scenes."
Market-wide turmoil has seen several major cryptocurrencies dive, with bitcoin dropping to its lowest level since April Market-wide turmoil has seen several major cryptocurrencies dive, with bitcoin dropping to its lowest level since April(IBTimes UK)
The price of bitcoin has continued to plummet, dropping to as low as $380 (£230, €295) in the last 24 hours.The fortunes of bitcoin have been reflected by other major cryptocurrencies, with litecoin, peercoin, […]