Click here to view original web page at www.forexminute.com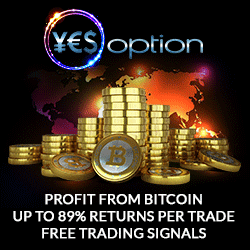 Bitcoin, as a currency should ultimately become easier to adopt to if its volatility problems could be solved. Recently, CNET CEO Hasley Minor announced his idea to launch Bitreserve, which will act as a Bitcoin wallet service. According to Minor, Bitreserve will be able to suppress volatility in the price movement by enabling it be easily accessible and introducing features like fixed exchange rates, which will allow users to lock in their deposits. This will additionally allow money transfers at cheap, reliable rates, which could help Bitcoin finally achieve mainstream status.
When looking at the daily chart BTC/USD formed a strong base around the $372 level but continues to trade with a negative bias, as there seems to be no semblance in buying interest at current levels. Additionally, the BTC/USD continues to trade below its 100 day moving average at $489 with resistance remaining near the $408 level.
The stochastic oscillator for the BTC/USD has given a clear reversal signal from the overbought zone, which is shows a shift in momentum towards the sell side. Furthermore, the relative strength index has formed a lower-high, which apart from being a bearish sign also shows a clear lack of buying interest. Analysts now believe that the current sideways correction in the stock will continue and more selling pressure may be witnessed if the BTC/USD breaks below its all-important support zone at $358.
Actionable Insight:
Short BTC/USD if it moves below $360 for a short-term target at $280, with a strict stop loss above $382
Long BTC/USD if it moves above $408 for a medium term target at $450, with a strict stop loss below $372