Click here to view original web page at www.ibtimes.co.uk
Bitcoin has plummeted to its lowest price in over a year, falling by $50 since Friday to take its value as low as $262 over the weekend.
Following several days of stability across all markets over the new year, litecoin, dogecoin, and other big players have followed in bitcoin's lead with their own significant price drops.

Litecoin, often considered the silver to bitcoin's gold, saw its market cap fall from $95m to $70m, while the meme-inspired dogecoin lost around a fifth of its value.
Bitcoin price drop
As with any price movements across cryptocurrency markets, it is difficult to ascertain the exact cause of bitcoin's woes.
A recent fall in bitcoin's transaction volume could either be seen as a contributing factor or a driving force in pushing it lower.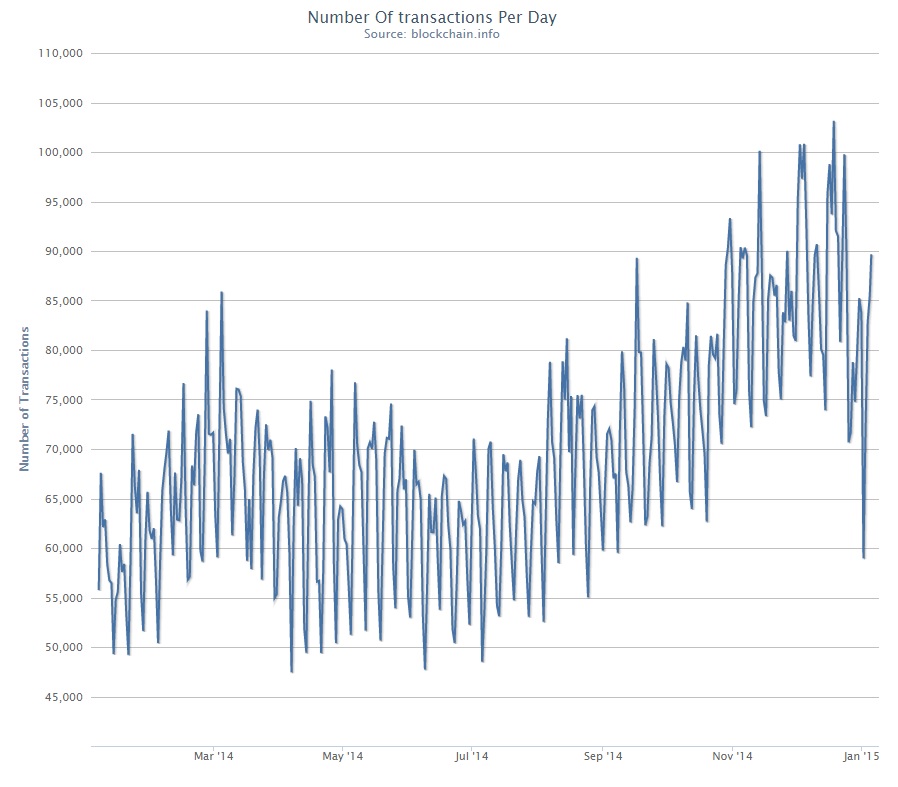 Other theories in bitcoin forums online include the fact that in recent weeks mining difficulty has dropped.
Despite the dramatic fall, many within the bitcoin community remain positive. As one poster on Reddit pointed out, bitcoin's price today may be down 68% on its price this time last year but it is still up 1,885% since this time two years ago.
Bitstamp wallet issues
Bitcoin exchange service Bitstamp has suspended its services due to fears that one of its wallets has been compromised.
Customers have been warned not to make any deposits, however the firm claims that any bitcoin's lost can be covered by reserves stored in offline wallets.
In a statement on its website, Bitstamp said: "We have reason to believe that one of Bitstamp's operational wallets was compromised on January 4th, 2015.
"As a security precaution against compromises Bitstamp only maintains a small fraction of customer bitcoins in online systems. Bitstamp maintains more than enough offline reserves to cover the compromised bitcoins.
"In the meantime, please do not make deposits to previously issued bitcoin deposit addresses. They cannot be honoured."
Following several days of stability across all markets over the new year, litecoin, dogecoin, and other big players have followed in bitcoin's lead with their own significant price drops. Bitcoin's market […]