Click here to view original web page at www.finews.asia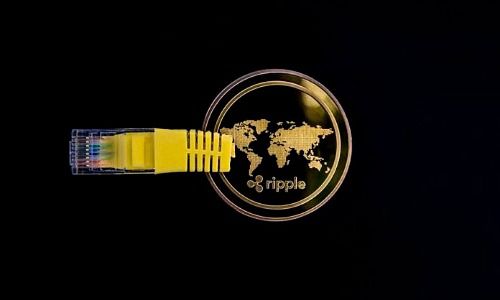 Fintechs are seeking to undermine SWIFT's lock on the payments industry with cheaper, faster technology. The upstarts are pairing up with banks and other heavyweights.

Global payments messaging network SWIFT is under threat from a slew of fintechs seeking to offer similar services at a far cheaper price based on blockchain technology (click here to read the first installment of this story). Besides slashing costs, fintech networks are offering cross-border payment solutions working at higher speeds than SWIFT can.
The upshot? The 40-year-old Brussels giant is in trouble: Based on initial tests, Ripple said that its liquidity solution and digital asset allowed a cross-border payment to take place in just over two minutes, compared to today's average of two to three days. The leg of the transfer that touches the XRP ledger takes less than five seconds, but there are additional processing time for the transfer moving across the intermediary digital asset exchanges and local payment rails.
The competition comes as banks themselves try to develop their own utility settlement coins, or USCs, backed by central banks. Last year, six firms – Barclays, Credit Suisse, Canadian Imperial Bank of Commerce, HSBC, MUFG and State Street – joined an effort led by UBS to create a digital cash system that would allow financial markets to make payments and settle transactions quickly via blockchain technology.
As the USC does not require manual processing, nor authentication through intermediaries, payments can be made faster, more reliable, and easier to audit.
Startups Win Over Banks
Beyond the technological advances, both Ripple and Stellar have won impressive partners in both technology and financial circles – including banks. Major firms such as Standard Chartered and Santander invested in Ripple's huge funding round in 2016, based on data from «Crunch Base». Ripple had ten funding rounds and raised close to $96.3 million so far.
Banks are also drawn to Ripple because its network of validating servers and digital asset were designed to facilitate transactions at lower costs. This is different from Bitcoin, which allows entities or people to use pseudo-names plus a bitcoin address to validate transactions, according to an explanation by Henry Berg, principal technical program manager at Amazon. Without additional sources of information, it is harder to track down the person doing a Bitcoin transaction.
Hence, it is understandable that some central banks are against the trading of bitcoins, because it falls outside their regulatory reach. In fact, the Saudi central bank warned its citizens against trading bitcoin last year, but embraced a deal with Ripple this year. Under a pilot program, Saudi Arabia's central bank wants local banks to tap on Ripple's blockchain technology to instantly settle payments in and out of the country, according to «Reuters».
Stellar: Small Start, Big Ambitions
Stellar, which branched out from Ripple, took a somewhat different path. The younger company chose to operate as a non-profit as it aims to create a global payment network akin to a major public utility. It won $3 million in funding from tech firm Stripe back in 2014.
Despite its modest funding, Stellar has fintech bigwigs on its board: Keith Rabbis was previously a top executive at Paypal and Square, while Greg Brockton was previously Stripe's tech chief.
Stellar has also charmed ICICI: India's largest private sector bank by consolidated assets uses Stellar's network for international and domestic money transfers internationally and within India, according to «Bitcoin Magazine». ICICI is currently working on a pilot program on Stellar for cross-border payments without traditional wire fees.
Security Still An Edge?
SWIFT has always prided itself on being a secure global payment messaging system, but its image took a hit when hackers stole money by attacking Russian banks and Taiwanese banks via SWIFT systems recently.
Security has been a top concern at Ripple too: the system's ledger is managed by a network of independent validating servers that constantly compare their transaction records. Meanwhile, users on Ripple deem it safe enough to make payments between each other by using cryptographically-signed transactions denominated in either fiat currencies or Ripple's XRP.
While the Stellar network may have experienced a network crash in 2014, Ripple denied that there is a design flaw in their consensus process.
Staying Ahead in the Game
To be sure, SWIFT is not sitting still in the face of challenges. It has rolled out various initiatives such as a «stop and recall» service for participants the ability to recall payments made fraudulently, or payments made by mistake on its gpi network. Without the gpi, recalling a payment could take days, SWIFT said.
It is also looking to introduce an «instant» cross-border payment service in Singapore, Thailand, Australia, and China. By tapping on local payment networks, it hopes to drastically reduce the time for cross-border transaction. «We are expecting live transactions by end of the year, with rules in place,» SWIFT payment head Michael Moon told finews.asia.
Lastly, it is screening the market and exploring solutions with fintech companies. «One of the solutions we came up with is a request for payment service, rather than a push payment», Moon said.
Crypto Conversion a Draw?
Although SWIFT is «currency agnostic», SWIFT's Moon sounded dismissive on the use of cryptocurrencies as a means to store and exchange value. «Digital currencies are not cryptocurrencies, you cannot just buy a Coke with a bitcoin,» he said.
Despite his doubts, the ability to convert and carry cryptocurrencies on new payment protocols have attracted the attention of big players on Ripplenet and Lightyear. In January this year, money-transfer service MoneyGram International partnered with Ripple.
Users may be quick to point out that the cryptocurrencies XRP and XLM are not as widely owned as fiat currencies, so that could be a hurdle. However, the new networks already offers convertibility between fiat currencies and cryptocurrencies.
Partnerships with Big Players
Under the partnership, MoneyGram could effectively pilot the use of XRP as an intermediary currency when moving funds across borders. For example, sending money between the U.S. and Singapore could occur smoothly and within seconds if those funds were converted from U.S. dollars to XRP, and then from XRP into Singapore dollars.
By converting the value of the transfer into XRP, rather than U.S. dollars as done traditionally, exchange fees are eliminated and processing of payments is reduced to seconds. If adopted on large scale, MoneyGram could have a huge advantage in serving financial institutions needing on-demand remittance services.
Similarly, Stellar has partnered with IBM and some banks to move money across borders of South Pacific last year. The new blockchain banking process is noteworthy because the banks coming on board will initially depend on Stellar's digital currency – Lumens – to facilitate the cross border payments. This leaves them reliant on local market makers to convert Lumens into fiat currency.
However, the use of Stellar's digital currency may be temporary. Once central banks begin issuing digital currencies of their own, perhaps in the form of USCs, these will become an integral part of the blockchain-based money transfers, said Jesse Lund, IBM's vice-president of blockchain told «Fortune».
Runways for Takeoff
If Uber is a good reference, global payment startups can scale just as quickly by tying up with popular e-commerce platforms or end-users themselves, rather than industry incumbents. Traditional taxi companies cried foul when Uber's drivers took away many of the end customers, using cars and drivers.
The same could happen for banks who are currently dependent on Swift's older systems. If they cannot offer something cheaper and faster to their end customers, they may cry foul, with little effect. So far, Ripple has attracted investments from Standard Chartered Bank and Santander.
Whether cryptocurrencies will become mainstream or not remains to be seen. Until then, Ripple's and Stellar's distributed ledger services can operate with and without their native currency. It is akin to having runways big enough for motorcycles first, then cars, then planes eventually.