Click here to view original web page at nyunews.com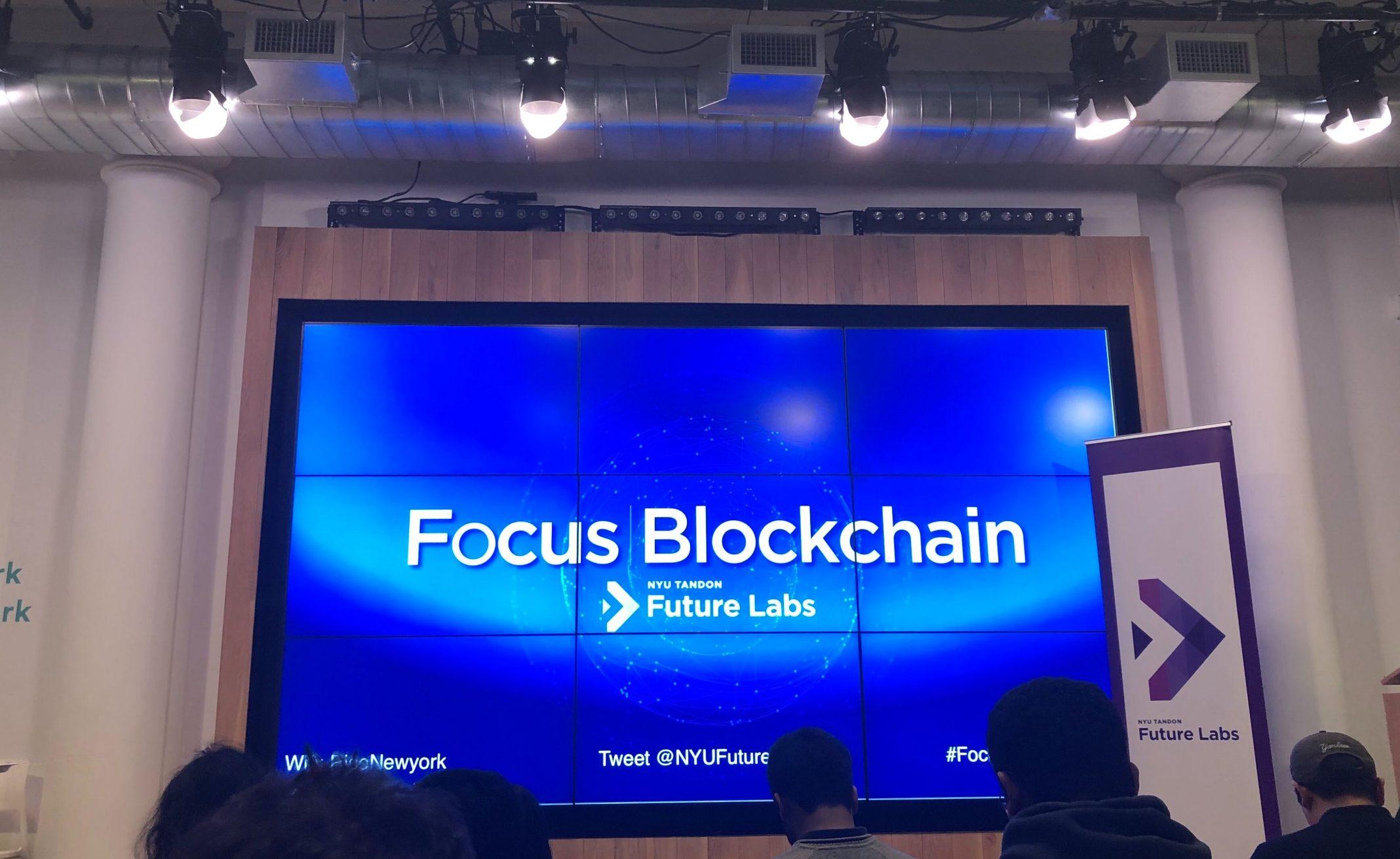 With the excitement of bitcoin and blockchain dying down, NYU's Tandon Future Labs brought together a panel of experts to discuss the relevance of cryptocurrencies in the future.
Blockchain is a technology that uses public records of important transitions to increase transparency among consumers. The technology is most famously used in bitcoin trading.
Panelists discussed how blockchain development shows real progress for the future of technology. Panelist Adam Carver, CEO of Battlestar Capital, spoke about how there needs to be actual situations in which cryptocurrency can be used in order for it to continue to have value.
"If there are no common-use cases for cryptocurrencies, separating out blockchain technology, it [would] not just go to zero, it'll go to negative," Carver said.
Tandon Future Labs general manager Craig Wilson joked about how the quick rise of cryptocurrency has lead to an increase in wealth for many.
"It's funny to see people talk about [cryptocurrency] over the holidays. Your crypto-millionaire cousin is the new drunk uncle," Wilson said.
Partner of the venture capital firm Notation Capital Nicholas Chirls mentioned that his company abides by the same ideology. However, he believes it is important to accumulate value with resources, not capital.
"We think about how do we accrue value in the networks that we spend time with and invest in," Chirls said. "One way is to lend our capital, to invest our dollars or tokens. Another way is to lend our time, our resources and energy."
Cheng believes that the value of blockchain lies in its ability to contribute to a company in a meaningful way that is not based solely in traditional forms of investment.
"If you want to contribute to Google, Facebook or Snapchat, you can't do it," Cheng said. "You can buy their stock or be a passive actor, but you have no ability as a developer or as a consumer to jump into those networks."
The other important factor about blockchain is the amount of transparency it gives a company. In a brief introduction, blockchain solutions architect at IBM Ricardo Olivieri spoke about this benefit.
"Issues that arise due to the lack of trust and transparency can now be eliminated by streamlining the exchange of assets that occur in a business network when you use blockchain,' Olivieri said.
However, Olivieri said it is important to consider whether or not a company actually needs to use blockchain in its business structure. It is important to ask questions regarding whether or not the network has a lack of trust and transparency.
"Unfortunately, it is not uncommon for organizations to choose a technology just because it is new and because there's a lot of hype on the web," he said.
Email Mansee Khurana at mkhurana@nyunews.com.