Click here to view original web page at www.coinspeaker.com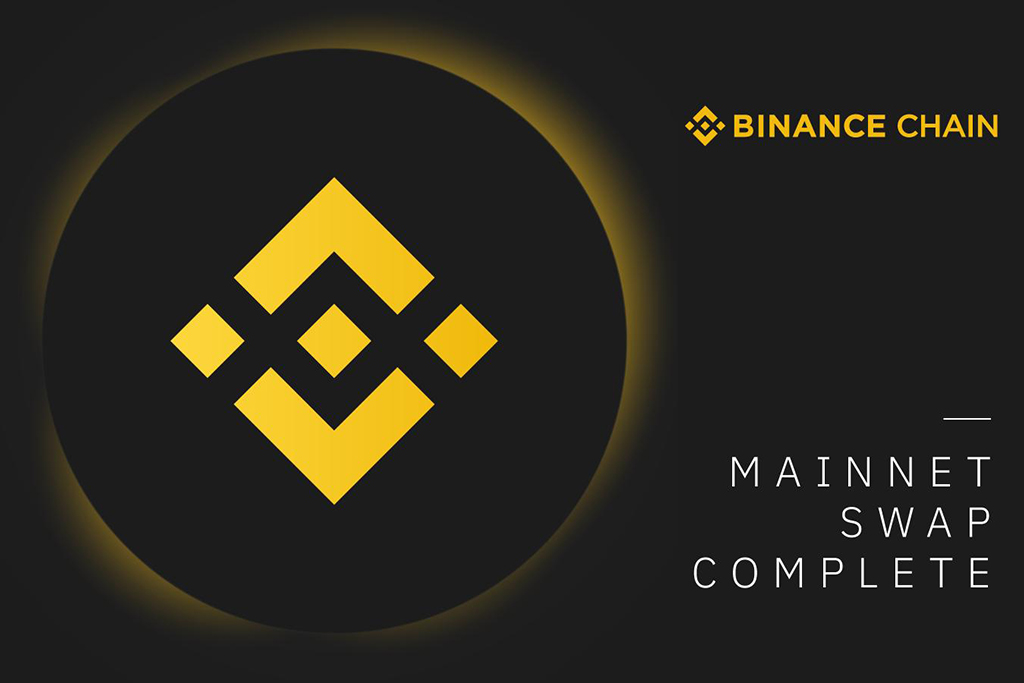 This day that was so much anticipated by the Binance community has come. The 23rd of April is finally here which means that BNB tokens are migrating to the Binance Chain.
According to the recently revealed information, Binance has initiated token swap and token burns. It has been disclosed by Changpeng Zhao (better known as CZ), the CEO of Binance, who told his Twitter followers that they had just burned 5mm ERC20 BNB.
Just burned 5mm ERC20 BNB, commencing swap to the real #BNB.

— CZ Binance (@cz_binance) April 23, 2019
Moreover, the exchange has already announced that the Binance Coin (BNB) mainnet swap has been completed and now deposits and withdrawals are open.
At the moment the token price is just a little bit lower than its all-time high, as BNB is currently traded for $24.70. And at the moment of the burn, 5 million of the burned tokens amount to around $119,393, 822 which is quite an impressive sum.
Migration to the Binance Chain
Let us remind you that initially, Binance issued its tokens on Ethereum's network where they remained until this very day. Nevertheless, when the exchange introduced its own blockchain it became obvious (and announced) that the tokes will be transferred to the newly created network.
Such a desire to keep tokens in their own blockchain is quite natural. A number of other cryptos (EOS and TRON are among them) have their own networks as well. As for Binance, they have designed a plan of a 2-step migration. While they have decided to burn ERC-20 BNB, they are planning to launch just the same amount of tokens of the new version on the Binance Cain.
Without any doubts, the launch of its own blockchain was rather a long way for Binance. The team has started its work on the network quite long ago and it is still continuing its work. The TestNet was released this year in February.
Two months have passed and the MainNet has been launched which is a real milestone not only for Binance, that is currently the largest cryptocurrency exchange in the world, but for the whole crypto community.
Way of Binance
Though the introduction of its own blockchain was a very important step for the exchange, it doesn't mean that it has been the only focus for Binance over the last months.
The team staying behind Binance is doing its best to hold a finger on the pulse of the industry in order not to miss the recent tendencies and not to lose its positions on the world's arena.
The token launching platform Binance Launchpad that follows the new token sale model known as IEO is gaining its popularity in the context of recent changes in the industry. Binance is also actively expanding its offerings launching fiat-to-crypto exchanges for different markets.
You May Also Like