Click here to view original web page at www.latimes.com
Chamath Palihapitiya vowed to reinvent the way technology start-ups go public two years ago when he listed Social Capital Hedosophia, a shell company that raised $600 million on the New York Stock Exchange.
The 42-year-old former star Facebook executive promised to use the shell for what he and his British partner Ian Osborne called "IPO 2.0," a way for tech unicorns to gain access to public stock markets without the fuss of a traditional public-offering process.
The first shell was given the ticker IPOA, and Palihapitiya explained it would be the first of many vehicles, called IPOB, IPOC and so on down the alphabet. He said he had been approached by 15 tech chief executives after the 2017 launch. Then for almost two years the shell company lay dormant.
On Tuesday, with just weeks to go before it had to make an acquisition or be wound up, Palihapitiya turned to another man with a grand vision, buying 49% of Richard Branson's space tourism company Virgin Galactic.
The deal, backed by $700 million from Social Capital Hedosophia and $100 million of Palihapitiya's personal money, would create the first publicly traded commercial space-travel company. And it is one of the highest-profile transactions during the recent boom for special-purpose acquisition companies, or SPACs.
Palihapitiya originally said the cash shell would target companies valued at $3 billion to $20 billion. But he said the Virgin Galactic business, valued at $1.5 billion, also made sense within that strategy.
"The filter was really less about the market size," Palihapitiya said. "What I was trying to say there ... is how important it was for us to find a fast-growing technology company that can thrive in the public markets and that was a really indelible consumer brand, and I think Virgin is all of those things."
Palihapitiya started evaluating Virgin Galactic as an acquisition target nine months ago, after the killing of journalist Jamal Khashoggi caused the company to back away from a $1-billion deal with Saudi Arabia's sovereign wealth fund. The CIA and the United Nations have blamed Khashoggi's killing on the Saudi government.
He later contacted Branson after Virgin Galactic's first successful test flight to suborbital space in December and traveled to the company's headquarters in Mojave, Calif., to discuss the deal further, one person familiar with the process said. Virgin Galactic was recovering from a 2014 accident in which an earlier version of its space plane broke apart in midair during a test flight, killing the spacecraft's co-pilot and injuring the pilot.
In February, Virgin Galactic appointed LionTree Advisors to help it with fundraising after the company's second successful space flight before deciding on the deal with Social Capital Hedosophia.
Palihapitiya said he met with more than 200 potential acquisition targets before deciding Virgin Galactic stood out "head and shoulders" as the "most interesting" business. He said 20 to 30 of the other companies were also "compelling" and could become targets in the future while sticking to his original vision of launching subsequent SPACs.
"It would require different sizes and different vehicles, but absolutely, we would do it again," Palihapitiya said.
Virgin Galactic has collected $80 million in deposits from about 600 aspiring space tourists, who paid as much as $250,000 each for a few minutes of weightlessness. The flights, from takeoff to landing, will last about 90 minutes. Virgin Galactic estimated it could start commercial service in early 2020, according to an investor presentation filed Tuesday with the Securities and Exchange Commission.
The deal comes at a pivotal time for Palihapitiya, who became one of the fastest-rising venture capitalists after the 2008 financial crisis before divorcing his wife and business partner and eventually shunning fee-paying clients.
Palihapitiya started the Social Capital venture firm in 2011 after helping lead Facebook's growth team, which is credited with rapidly expanding the social network's user base. The firm made early bets on bitcoin and the workplace messaging service Slack, growing to manage more than $1 billion in a matter of years.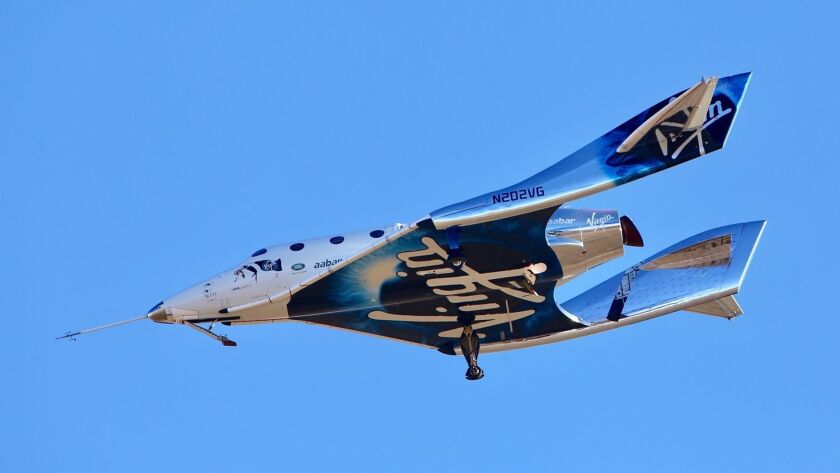 But over time Palihapitiya became one of the most strident critics of Silicon Valley's culture. During a speech at Stanford University in 2017, he said Facebook was "ripping apart the social fabric of how society works" and he had stopped using it.
"There's no question if you did a poll of VCs, a poll of institutional partners, Chamath would not win a popularity contest at the moment," said a person who does business with Palihapitiya. "But if you did a poll of young disruptive founders trying to build the next 10-, 20-, 50-, 100-billion-dollar company, I think you would generally have a very favorable response rate about Chamath."
Recently, Palihapitiya has found himself defending his sometimes unorthodox methods. After the departure of several top Social Capital executives last year, he said the firm had not followed its own advice while branching into bets on more mature private companies. He also scuttled plans to open a fund that would provide credit to start-ups.
Separately, a hedge fund Social Capital opened in 2016 that invested in public companies has since been wound down, two people familiar with the matter said.
Now Social Capital, which Palihapitiya has dubbed a "holding company," plans to reject outside money and focus on managing his own wealth in select larger investments. Palihapitiya has cited a personal "identity crisis" for spurring the move and rebuked investors who oppose it.
"We did the job we were asked to do," Palihapitiya said on the Recode Decode podcast in March. "But just like Michael Jordan had a decision to retire and go play baseball, I chose to retire and go play baseball…. Now, I may come back to basketball, but this is my decision. I am not your slave."
Palihapitiya has pointed to fund performance as evidence of his skill in backing companies. Social Capital's partnerships averaged internal returns of 18.6% from August 2011 to September 2018, beating the S&P 500 index's 15.7% gains during the same period, according to an annual letter released last year.
The Virgin Galactic deal now needs 37.5% approval from investors holding Social Capital Hedosophia's public shares, according to the SPAC's listing documents, who were addressed by Branson and Palihapitiya at a lunch presentation Tuesday. With Palihapitiya set to chair Virgin Galactic's board, the company plans to reach profitability by the summer of 2021.
Social Capital Hedosophia's share price has risen 3% since the deal was first reported by the Wall Street Journal on Monday. Michael Kennedy, senior IPO market strategist at Renaissance Capital, said Social Capital Hedosophia's share price could fluctuate until the deal closes.
"It's a risky bet that space travel will take off," he said. SPACs "seem more like long shots."
© The Financial Times Ltd. 2019. All Rights Reserved. FT and Financial Times are trademarks of the Financial Times Ltd. Not to be redistributed, copied or modified in any way.