Click here to view original web page at www.coinspeaker.com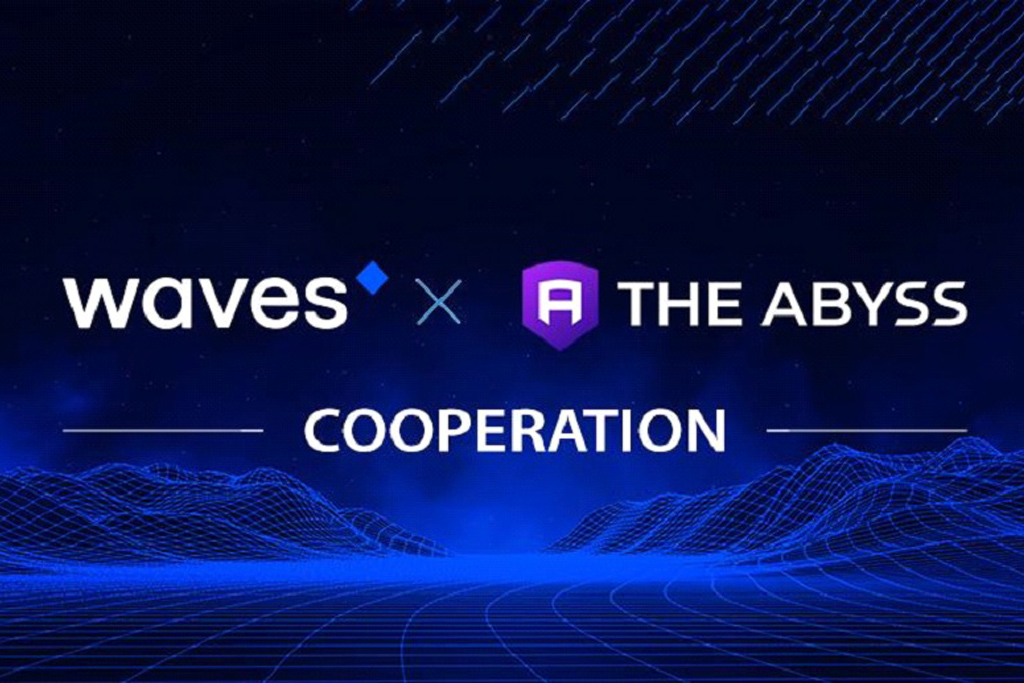 The Abyss will use Waves' blockchain technology for building a universal marketplace of all tradable goods and in-game items offered by its partner game developers through their games. This is the first platform of its kind. Users will also be able to buy available items with Abyss tokens and sell it to others. This will help game developers to be able to have another channel of monetization for their game projects on The Abyss.
Abyss Tokens will run off the Waves blockchain, enabling developers to plug Abyss token operations straight into their Waves-based games. To make the integration process easier, The Abyss will deliver a comprehensive framework (SDK) and provide technical assistance.
Benefits of the New Partnership
Gaming projects running on the Waves blockchain will also get access to The Abyss distribution network. This will make such projects open to a wider gaming audience. According to Sasha Ivanov, Founder and CEO of Waves Platform:
"We recognize the huge potential of the $100+ billion gaming sector as a major use case for blockchain which perfectly fits with current gameplay mechanics and trading of goods.

We strongly believe that the gaming industry will be an enthusiastic adopter of blockchain, and partnership with The Abyss will drive its widespread use."
Konstantin Boyko-Romanovsky, Founder of The Abyss also said:
"The integration of Waves technology will enable The Abyss to create one of the best and the most advanced digital marketplaces in the video game industry."
"Apart from boosting up blockchain adoption, it is also supposed to increase the speed of processing trading transactions." He further noted.
The Abyss development team has already started preparing for the integration of Waves solution into the blockchain. The required API methods and libraries will be added to the platform software development kit (SDK) and offered to game studios and developers.
The Abyss is a digital distribution platform for online video games with a unique revenue sharing system. Running on the Ethereum network, the Abyss offers browser, client and blockchain games and provides game studios with additional customer benefits which range from community features to marketing tools. Portions of the incomes generated by sales of games and services are distributed between users in the form of rewards for various activities available on the platform. For more information on the platform visit official website.
Waves is an open-source platform and decentralized environment for Web 3.0 applications. The platform offers a wide range of purpose-designed tools for making the process of developing and running decentralized applications easy and accessible.
Launched in 2016 by Sasha Ivanov and a core development team, Waves has released numerous successful blockchain-based solutions and has steadily developed into a rich and constantly evolving platform. Waves' technology is designed to address the needs of developers and companies that want to leverage the properties of blockchain systems – including their security, suitability, verifiability and the trustless execution of transactions and business logic.
In 2017, Waves successfully launched its mainnet with leasing proof of stake (LPos), its pioneer decentralized exchange DEX and later the Waves-NG protocol which is the next generation consensus algorithm. In 2018, the Waves development team delivered the first implementation of smart contracts. In June 2019 the mainnet of Waves Enterprise, a global private blockchain solution, was launched.
All of this is complemented with a broad infrastructure: an integrated development environment for sandbox development, tools, software development kits (SDK's), libraries, frameworks and protocols for convenient and easy cross-platform integration.
You May Also Like