Click here to view original web page at www.coinspeaker.com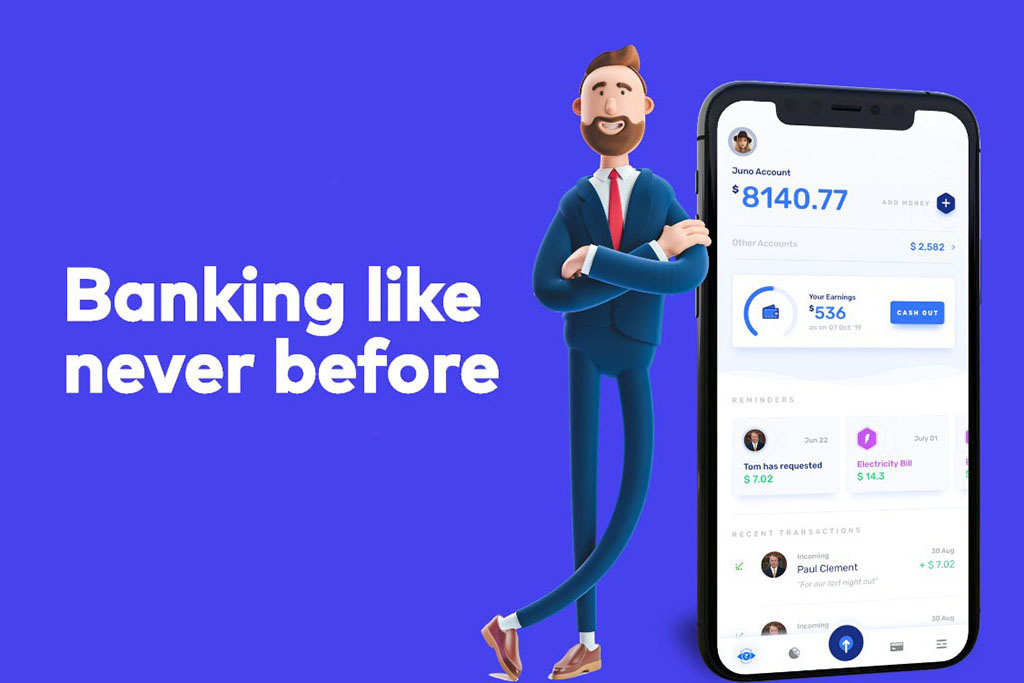 Neo banking platform Juno which is said to help Asia to lead digital asset adoption has managed to raise $3 million from a row of prominent investors.
Juno is a new banking solution organization that focuses on redistributed assets decentralized in nature and based on distributed ledger systems and blockchain technology. Recently, it has managed to raise $3 million in seed funding from investors. The firm is said to attract the attention of high profile firms including Polychain Capital and Sequoia Capitals' Surge.
Juno is expected to become available to a few markets this year but it will further expand next year with a fresh new approach towards financial inclusion regardless of name, age, status income or any other common limiting factor.
The interest rates offered globally range from 0.01% to 0.1% in checking, savings and other account types with zero additional fees which do not look appealing to many investors. Juno will offer its clients a higher percentage interest rate at an average rate of 5.5% annually. It also allows customers to remit and receive money globally at zero cost. Moreover, a debit card to be introduced in partnership with a reliable financial institution in the due course of time.
Juno runs on the Ethereum public blockchain and employs the Nuo protocol for its internal mechanisms in applying the core processes and procedures of operation. At the core of its ecosystem is the ability to provide lines of credit that enable it to earn the interest rates and offer the same to its customers due to its interactions and earnings on stablecoins which include USDC. Junio is poised to be a part of the new decentralized and banking financial services (DeFi) revolution.
Varun Deshpande, co-founder of Juno indicated in a statement:
"Today, we are excited to unveil Juno – a neo banking platform that aims to provide everyone a high yield account for their savings. Our goal with Juno is to help create an open financial system for the world by providing equal opportunity and access, no matter where you are born or how much you earn. We are also delighted to partner with Polychain Capital, Sequoia Capital's Surge and Dragonfly Capital on this journey as we build a new age banking platform from the ground up."
"We were early supporters of decentralized finance and stablecoin systems, both of which have continued to gain meaningful traction in the market over the past couple of years. We believe Juno is well-positioned to bring decentralized finance to the mainstream with their neo banking platform for digital assets. We are particularly impressed with the team's focus on simple user experience, unlocking liquidity using smart contracts, and their Asia first strategy," added Olaf Carlson-Wee, Managing Member, CIO of Polychain Capital, speaking on the issue.
After the success of the Nuo protocol, Varun Deshpande, Ratnesh Ray, and Siddharth Verma decided to create the lending and interest platform. Thanks to the employment of Nuo based and run smart contracts, the exchange of lines of credit between borrowers and lenders will work with intelligent background software processes.
The founders have been able to prove themselves in other startups. Among them is Beewise, which provides processed data for effective decision making based on several factors after careful analysis by the platform. The founders were also involved in such projects as HR tech firm Toptalent, educational tech firm Topper, food tech app TinyOwl and others.
The successful seed round drew many prolific investment partners which include the Singaporean Angel Network, Sanjay Mehta of Mehta Ventures, the creator of Apache Cassandra Prashant Malik, Balaji S. Srinivasan (formerly of Coinbase and now of a16z), Amirsh Rau, Jitendra Gupta who is the CEO of PayU India, Loi Luu who is the founder Kyber Network, Nitin Sharma of Incrypt, Venu Palaparthi of Dash Financial, Rajesh Chelapurath who is the President of Ceera Investments, Brian Ma who founded Divvy homes and corporate investors Dragonfly Capital, Consensys Labs and Astarc Ventures.
The offering of a lending platform might just be the next big thing to propel Asia to lead digital asset adoption and also to provide a practical use-case scenario where the ownership and usage of digital assets can be a win-win situation for everyone involved in the process.
[…]