Click here to view original web page at siliconangle.com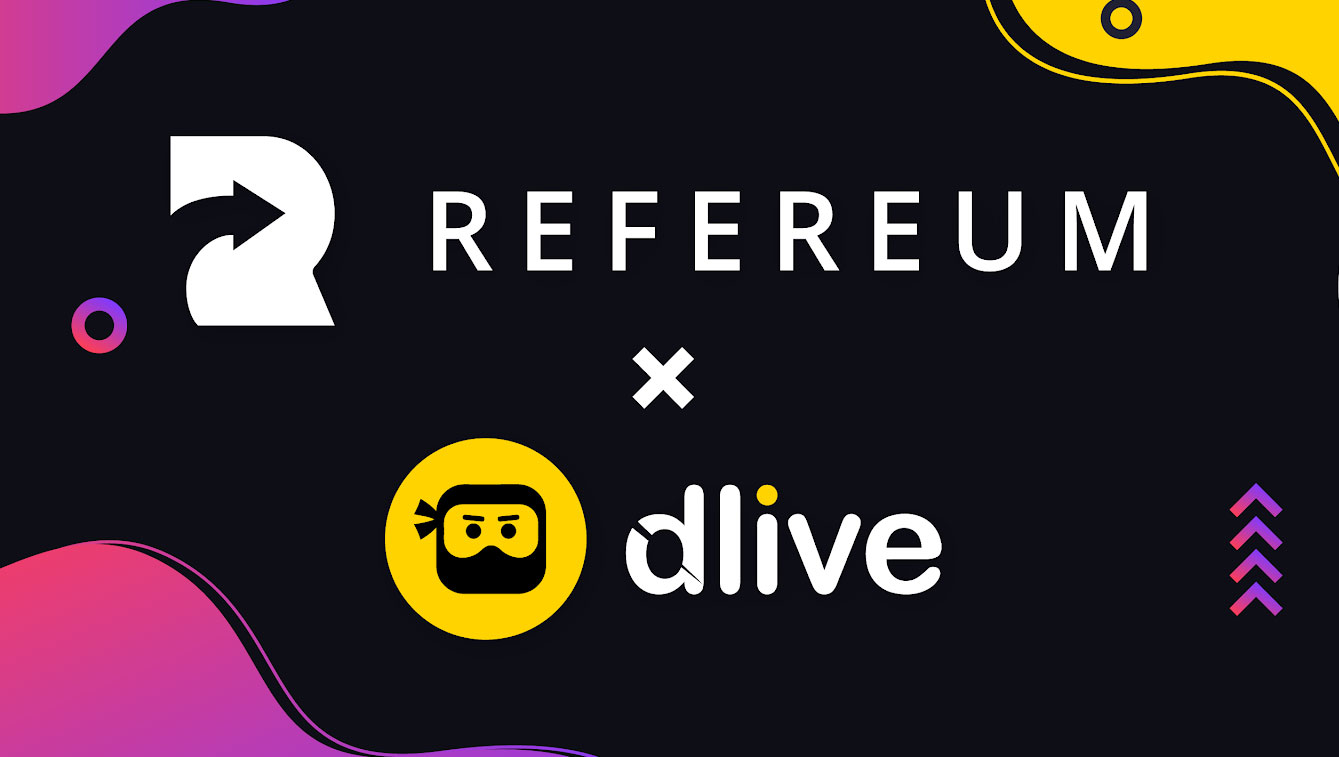 In an effort to reach out to more video game streamers, DLive, a live streaming platform that uses distributed ledger blockchain-based technology has partnered with tokenized gaming rewards outfit Refereum.
As part of this partnership, video game players and enthusiasts will be rewarded for livestreaming games and watching streams on DLive through Refereum's token system.
"Refereum is a place for streamers on any streaming platform to engage their users," said Alistair Doulin, chief technology officer at Refereum. "Everyone can now connect their DLive account and earn rewards for watching their favorite streamers. We're proud that we'll be helping bridge the accessibility for all platforms to earn rewards on Refereum."
DLive is a blockchain-powered streaming service that now joins popular streaming platforms Twitch Interactive Inc. and Mixer in being supported by Refereum.
The companies believe this partnership will introduce the 6 million users between the two ecosystems to blockchain-based reward systems and bring them together to play games, share communities and earn those rewards.
Charles Wayn, chief executive of DLive, said he believes this partnership would "ultimately benefit the whole content creator community" by bringing the possibility of cross-platform rewards and an extra way for streamers to earn incoming from their content generation.
As a platform, Refereum uses its own native utility token the RFR. This token is based on the Ethereum public blockchain and uses smart contracts to provide provably exchange of value when a user is rewarded with a token. Although the platform is currently Ethereum-based, the company plans to move to its own blockchain soon.
Principally, developers can connect their games to Refereum and buy RFR tokens to reward players and influencers for playing their games and participating in their communities. This can be used by developers to encourage interest in their games by rewarding the community directly instead of going through walled-garden internal microtransaction tokens or having to take and distribute payments through middle-men.
As creators can turn RFR into income by trading it for currency, viewers and creators alike can also exchange RFR for rewards on Refereum's platform. Some potential prizes that can be exchanged for RFR include video games, Steam gift cards and game bundles.
"It's the perfect alignment for gamers to claim what should be getting," said Dylan Jones, chief executive of Refereum. "Our mission is to reward gamers for sharing content — and welcoming Dlive's community into our ecosystem includes many gamers and influencers already familiar with these concepts."
To begin the integration into this partnership, Refereum has created seven new creator hubs for the most popular DLive streamers: Ltzonda, Atlas, Realseb, Seanhawk, SosoSmooth, Nerd Nation and KangGaming.
Image: Refereum
Since you're here …
Show your support for our mission by our 1-click subscribe to our YouTube Channel (below) — The more subscribers we have the more then YouTube's algorithm promotes our content to users interested in #EnterpriseTech. Thank you.
Support Our Mission: >>>>>> SUBSCRIBE NOW >>>>>> to our Youtube Channel
… We'd like to tell you about our mission and how you can help us fulfill it. SiliconANGLE Media Inc.'s business model is based on the intrinsic value of the content, not advertising. Unlike many online publications, we don't have a paywall or run banner advertising, because we want to keep our journalism open, without influence or the need to chase traffic.The journalism, reporting and commentary on SiliconANGLE — along with live, unscripted video from our Silicon Valley studio and globe-trotting video teams at theCUBE — take a lot of hard work, time and money. Keeping the quality high requires the support of sponsors who are aligned with our vision of ad-free journalism content.
If you like the reporting, video interviews and other ad-free content here, please take a moment to check out a sample of the video content supported by our sponsors, tweet your support, and keep coming back to SiliconANGLE.