Click here to view original web page at beincrypto.com
Bitcoin started 2020 in fine form with a more than 35 percent price gain in just over a month. Although impressive, particularly by late-2019 standards, exchange-based cryptocurrencies are showing even greater strength so far this year.
Following Binance's lead, several leading cryptocurrency exchanges now offer their own digital token. Trading venues, such as OKEx and Huobi, generate demand for these self-issued digital tokens by offering various perks to their holders. Typically, these include trading fee discounts and "buy back and burn" programs.
Exchange Cryptocurrencies Outperforming Bitcoin
So far, in 2020, the tokens associated with these major exchanges have easily outperformed Bitcoin. OKB, the token of the Malta-based trading venue OKEX started out the year trading at around $2.70. It is now priced at more than $5.50.
Fuelling the OKB gains, as pointed out by CryptoCompare in the following tweet, is in part a large burn of 700 million unissued OKB tokens. Active development on the exchange's own blockchain platform, which aims to use sharding and a "multi-chain" architecture to allow more much greater simultaneous use than possible with existing dApp platforms, may also be contributing to current investor enthusiasm. [OKEx]
#Cryptocurrency exchange tokens have outperformed #bitcoin over the past 30 days. Thanks to a burn of 700 million unissued tokens, @OKEx's $OKB token is up 94%. $BNB is behind it after rising 62%, while $HT went up 49%.

In comparison, $BTC is up 21.5% in last 30 days. pic.twitter.com/ixG1bTAK9K

— CryptoCompare (@CryptoCompare) February 11, 2020
Fairly slightly worse but still better than Bitcoin in terms of its 2020 gains is exchange token pioneer Binance Coin (BNB). The original exchange platform token opened the year trading at below $14. Just 42 days later, BNB is priced at over $24.50.
Price Rallies Abound
As pointed out by researchers at IntoTheBlock, Binance's stellar 2020 performance has actually put it second closest to its prior all-time high out of the current top ten assets by market capitalization. The only cryptocurrency besting it is the controversial Bitcoin hard fork Bitcoin SV (BSV). BeInCrypto previously reported on the epic BSV price rally seen in the first weeks of 2020.
We have seen a bullish market in 2020, but how far are the Top 10 coins from their All-Time High?#BitcoinSV and #BinanceCoin are the ones closer to their peak pic.twitter.com/0t35PoXqkP

— intotheblock (@intotheblock) February 11, 2020
Finally, Huobi Token (HT), is also outperforming the leading cryptocurrency by market capitalization this year. Its own 68 percent gains over January, and the start of February have it now trading at around $4.62.
As BeInCrypto reported Monday, 2020 is seeing a resurgence of interest in cryptocurrency. Google searches for Bitcoin have been growing, particularly in reference to the upcoming halving event. Many are predicting the sudden cut in supply to be a catalyst for higher BTC prices.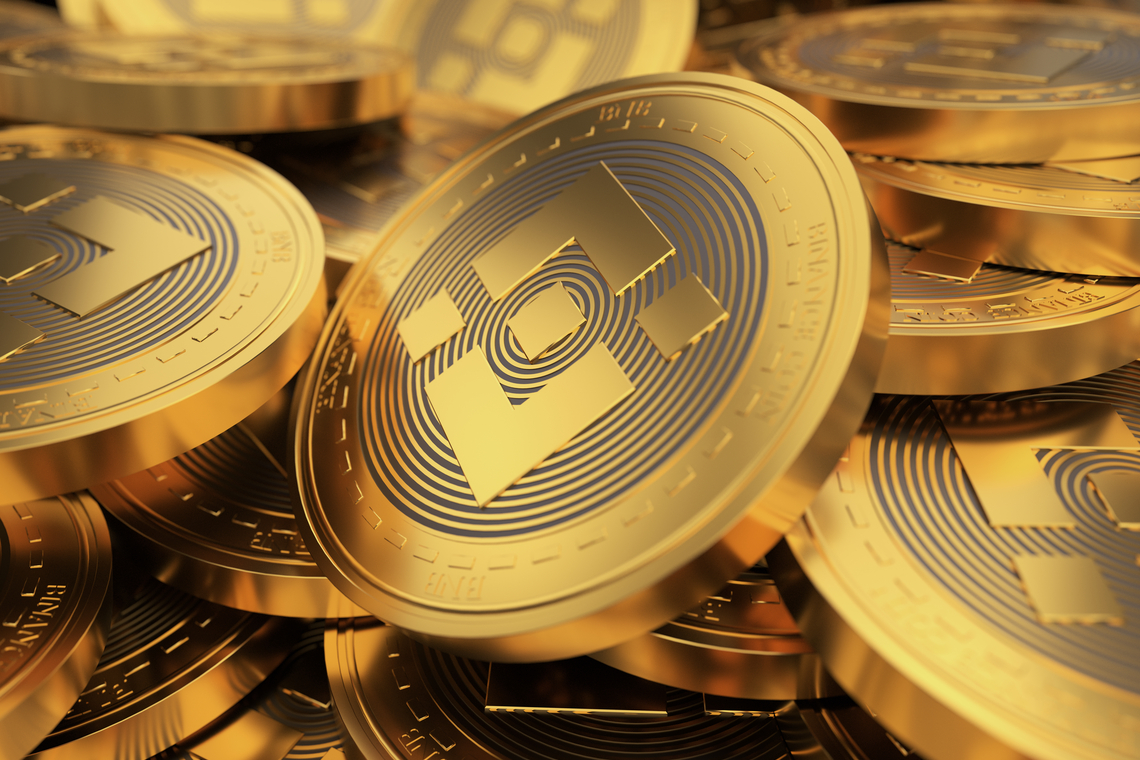 With growing bullishness in the industry and apparent interest increasing from outside it, it stands to reason that more folks would be choosing to hold exchange tokens. Those hoping to trade their way to riches during any upcoming price rallies stand a better chance of doing so with reduced price trading fees and other incentives offered by the trading venues.
Do you want to BeInCrypto? Join our Telegram Trading Community for exclusive trading signals, educational content, discussions and project reviews!

Images courtesy of Shutterstock, Trading View and Twitter.