Click here to view original web page at www.econotimes.com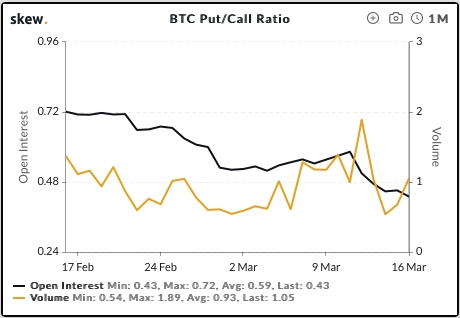 The bearish streaks of cryptocurrency markets in the recent times now seem to have taken a halt. Bitcoin price (BTCUSD) tumbled from the highs of $10.5k levels in February to the current level of $5.2k levels and breached below psychologically important $5k mark, it is now looks to be stabilized and in fact, the price started sensing support at $4,419 levels and bouncing through the $5,500 levels confirming the mild bullish sentiment in the crypto markets.
Fundamentally, it is quite crucial period in the run-up to Bitcoin block reward halving in May. Despite falling back slightly overnight, if the price stays at around $5k mark, it is likely to give investors' confidence and stoke increased buying activity."
Nevertheless, deadly contagious covid-19 has been playing its destructive roles in almost all walks of our lives, economies have had adverse effects, industry operations have been lacklustre, markets are shut down and governments have held up their new legislatures on account of coronavirus.
Amid such a scary circumstance, cryptocurrency avenues sensed blood bath in this phase, thus, investors' community appears to be stuck in this riddle and apprehensive foreseeing the upcoming trend.
The put/call ratio has been a conducive tool and effective measures of underlying market sentiment for the forecasting future market trend. The put-call ratio emphasizes the difference in trading volume between puts and calls.
Well, it is a ratio of the trading volume of put options to call options. If the number of traded call options outpaces the number of traded put options, then the underlying market is most likely to bounce and vice versa in contrast case.
Such options market sentiment signals a bullish sentiment. The ratio is calculated by dividing the number of traded put options by the number of traded call options.
A put-call ratio of 0.54 was observed on March 14th, it has risen to 1.05 level yesterday, that indicates obligations of buying underlying security (i.e. bitcoin) significantly outpaced those with selling obligations. This has seen a considerable pick up with the underlying price (BTCUSD) is stabilizing and began oscillating between $4k - $6k levels (refer 2nd chart).
Usually, Put/Call ratio of below 0.7/0.8 has been perceived as a bullish indicator. The Put/Call ratio for Bitcoin Options is smack in the middle of that range suggesting that traders are poised for a price reversal.
In case of increase in put options trading indicates that the investors are projecting the market to plummet or are beginning to hedge their portfolios in case of a sell-off.