Click here to view original web page at www.coinspeaker.com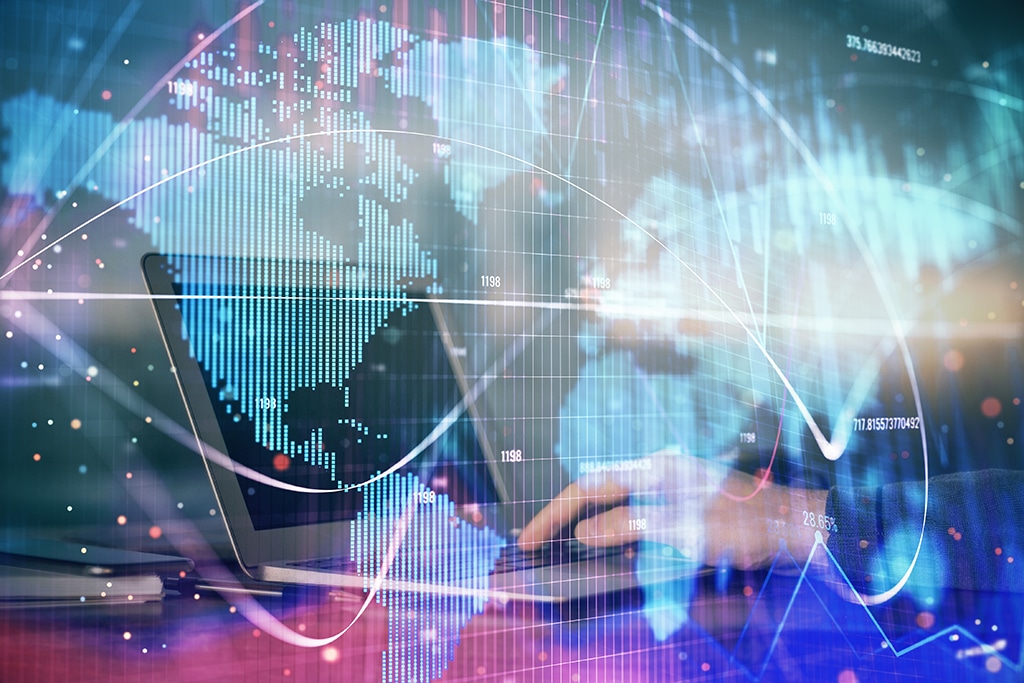 Although it is true that most cryptocurrencies have experienced significant losses in recent weeks, similar losses have been seen on multiple occasions in the past, and the market has always bounced back stronger than before.
The last month has been an interesting time for both cryptocurrency traders and holders, as the cryptocurrency market witnessed one of the biggest crashes in its brief history.
As it stands, the vast majority of cryptocurrencies have lost more than 40% of their value in less than a month—interrupting two months of solid growth. Now, on the brink of what some consider to be a potential recession, cryptocurrencies are due for their biggest test yet.
Since cryptocurrencies are widely considered to be the perfect hedge against a failing traditional economy, the recent cryptocurrency market crash could represent the perfect time to enter the market and snap up some cryptocurrencies on the cheap.
Want to be in a position to profit from the potential crypto market boom? Here's what you might want to start doing.
Learn to Trade and Be Ready
As with any investment, it is important to do your homework. This is doubly important when dealing with the particularly volatile asset class that is cryptocurrency. After all, with price swings of more than 10% in a single day relatively commonplace, cryptocurrencies can provide both incredible gains or devastating losses very quickly.
Because of this, by taking some time out of your schedule to study both macro and micro-economics as well as technical analysis and charting, you might just be in a position to recognize potentially lucrative entry opportunities that you might have otherwise missed. Since the market is now considered heavily oversold, these opportunities might arrive sooner, rather than later.
Although studying financial theory will get you part of the way towards becoming a competent trader, getting some hands-on experience is an essential part of the process. Because of this, using the demo account on your exchange platform of choice can be a suitable way to test out new strategies and get to grips with how the market works with no risk.
It is even possible to turn a profit while trading on a demo account since the cryptocurrency derivatives exchange StormGain is currently running a 100,000 USDT coin contest which sees the best performing demo traders win cash prizes. With demo trading competitions becoming more popular in recent times, it is worth keeping an eye out for these while you brush up on your skills.
Leverage Up to Exploit Volatility
The cryptocurrency market is in a slump right now, but that doesn't mean there are no opportunities to be had—far from it. Savvy traders are able to extract impressive profits even in a declining market by trading on the short side where necessary while going long when the market shows bullish signs.
Likewise, since the market has been extremely volatile in recent days, the price of Bitcoin can fluctuate wildly throughout the day, providing traders a large number of potentially profitable trading opportunities at the same time.
One of the best ways to take advantage of the recent market volatility is by trading cryptocurrency futures. Futures allow customers to trade on both the short and long sides, allowing traders to profit no matter which direction the market moves in. Although being able to speculate on either direction is certainly useful, the ability to do this while trading with leverage makes cryptocurrency futures a powerful tool in the current market climate.
By trading with leverage, traders can multiple their exposure to market movements. As it stands, StormGain offers a maximum of 200x leverage for its BTC/USDT futures—enabling traders to turn even a 1% market movement into 200% profit. Likewise, platforms like FTX now offer a wide range of different futures products, allowing customers to go long or short on numerous cryptocurrency trading pairs.
Spread the Risk with Cryptocurrency Indexes
Although it is true that most cryptocurrencies have experienced significant losses in recent weeks, similar losses have been seen on multiple occasions in the past, and the market has always bounced back stronger than before.
However, during this recovery phase, not all cryptocurrencies perform equally well and there are always a handful of cryptocurrencies that either go on to rack up incredible gains or fail to recover. As such, it is important to maintain a diverse cryptocurrency investment portfolio, to ensure you don't accidentally go all-in on a dud while spreading your risk across multiple different assets.
Thanks to the advent of cryptocurrency indexes, this is now a relatively simple task, since a variety of platforms now offer indexes that track multiple cryptocurrencies at once. One of these is the Crypto20 fund by Invictus, a tokenized index fund composed of investments in 20 different cryptocurrencies.
Asset management firm Bitwise also offers a variety of different index funds, including ones that focus on large-cap, medium cap and small-cap cryptocurrencies. Like most index funds, the ratio of investments for each cryptocurrency is rebalanced regularly by a fund manager, helping investors gain exposure to a wide range of cryptocurrencies in a single swoop.