Click here to view original web page at www.newsbtc.com
The price of Bitcoin (BTC) surged past $14,000 for the second time in one week. Yet, the funding rate of BTC futures on Binance Futures is still heavily negative.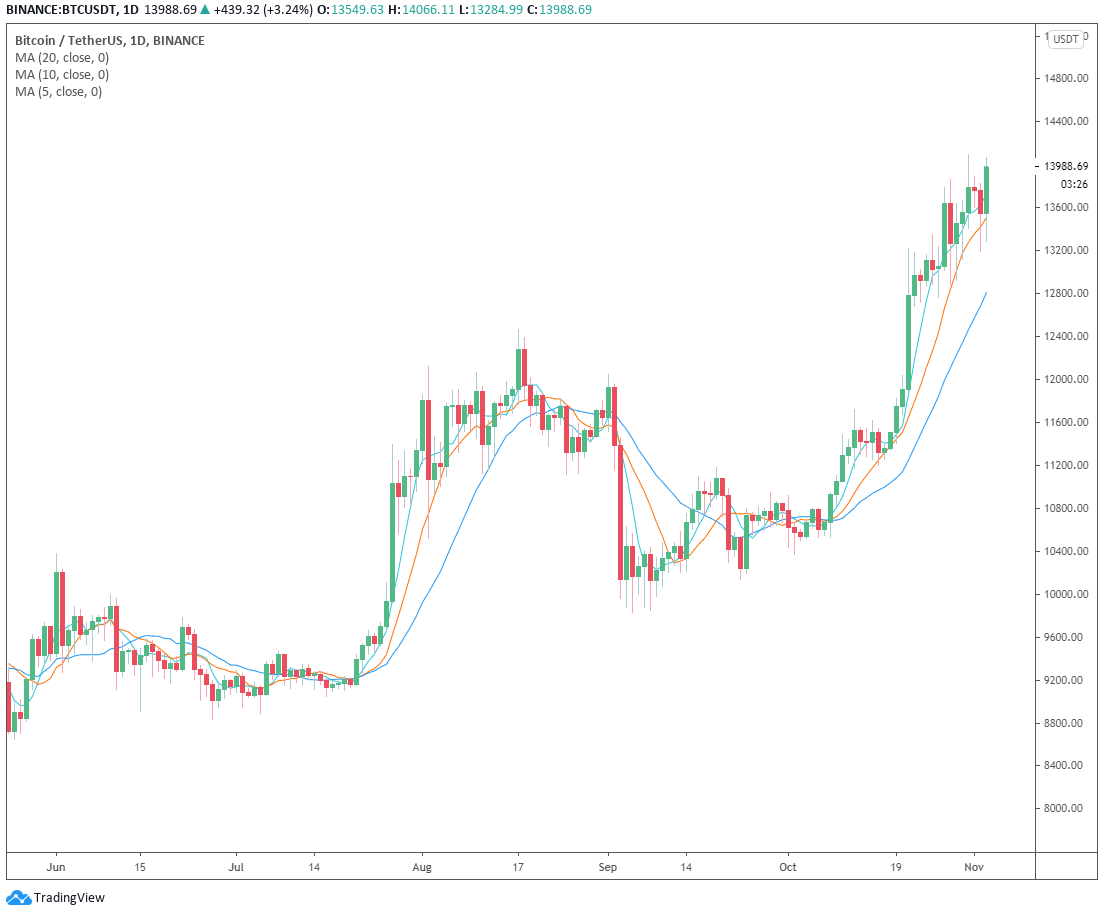 Why is Funding Rate Critical For Bitcoin Momentum?
The Bitcoin futures market utilizes a system known as "funding." Through this mechanism, short-sellers are incentivized when the majority of the market are longing or buying Bitcoin, and vice versa.
If the overwhelming majority of the Bitcoin futures market is selling or shorting BTC, the buyers are paid by short-sellers to long Bitcoin.
The funding system is used to achieve a balance in the market so that BTC does not skew to one side for too long.
When the price of Bitcoin is going up but the funding is negative, this is positive for buyers. It gives buyers an incentive to aggressively long BTC while getting paid by short-sellers.
In contrast, short-sellers are paying buyers to maintain their positions but are losing money as Bitcoin goes up.
As such, when Bitcoin rises amidst a negative funding rate, it often creates a short squeeze. The term short squeeze refers to a scenario where short contracts get liquidated one after another, pushing the price of BTC up.
On Binance Futures, as of November 4, the funding rate of BTC futures is -0.0092%. This indicates that short-sellers are required to pay 0.0092% of their position to their long holder counterparts every 8 hours
Since Bitcoin is going up rapidly, this leaves the market vulnerable to a short squeeze.

What happens to BTC next?
Traders say that as long as the $13,872 level holds, technically, the Bitcoin bull run is intact.
Cantering Clark, a cryptocurrency trader and technical analyst, said:
"Though monthly levels are good for informing a bigger bias and can take time to validate/invalidate, this 13872 level holding is important because it means we are doing more than just clearing the poor highs from days prior. I am exposed long."
Cryptocurrency exchange levels have also surpassed levels unseen since 2019. Santiment researchers stated:
"With US election polls closing, and just hours until results pour in, #Bitcoin has again pushed above $14,000. Sparked by exchange flow activity levels last seen in July, 2019, this marks the 2nd time price exceeded $14k in 4 days… and 3rd in 33 months."