Click here to view original web page at www.fxleaders.com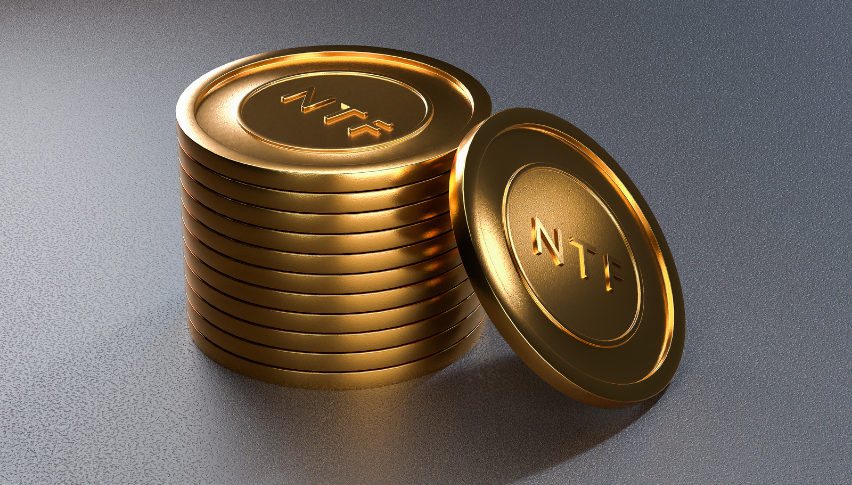 As non-fungible tokens (NFTs) continue to dominate mainstream adoption, many crypto traders are putting their assets into the NFT industry, keeping it on a hot trend. NFTs are digital collectibles that are integrated into artworks and online games, with the use of cryptocurrency. Based on Dappradar's report, here are the top 10 NFTs with the highest volume last week.
Axie Infinity
This Pokemon-inspired NFT game is at the top of the list, with a volume of $144.18 million last week alone. This play-to-earn game, which many prefer, uses Axie Infinity Shards (AXS) and Smooth Love Potion (SLP). Brand new gameplay is expecting to arrive soon, with a new upcoming battles system, Battle V2, and Land Gameplay.
Bored Ape Yacht Club
The Apes are gaining massive attention on social media, resulting in tremendous sales and demands. These fine-looking images of cartoon apes, with different clothing styles and accessories, have caught the attention of many, even star NBA players and celebrities. Earlier this month, the Apes made their way to the Tron network, where a record-breaking event was held. Last week, it traded a volume of $34.81 million.
CryptoPunks
Cryptopunks have been one of the pioneer NFTs since they started. They have received overwhelming support from some big companies like Visa. The world waits eagerly, as the Cryptopunks will now be seen on the large screen and in the media, as they make their way to Hollywood. Last week, Cryptopunks had a trading a volume of $33.49 million.
Loot
Loot, by Dom Hoffman, has become a phenomenon since the day it was launched. The pilot 7,777 loot bags were snapped quickly by Hoffman's supporters and were resold for $46 million after five days. This is a randomized item generator, wherein users can mint their own items, like weapons, pieces of armor and accessories. It had a trading volume of $31.47 million last week.
The Sevens
The Sevens, a newly launched collection of digital artwork collectibles, is a compilation of 7,000 aesthetically designed artworks with references from pop culture, games, memes, anime and movies. The collection focuses mainly on street-wear accessories, like hoodies, shirts, headphones and more. Surprisingly, NFT collectors welcome the quality and design of this NFT. Last week, it reached a trading volume of $31.23 million.
Inertial Moment
Inertial Moment has also made its way to the top ten. It had a trading volume of $29.67 million last week. Ryan Struhl's digital artwork collection is a profound exploration of spacial flow and color interaction, inspired by fluid motion, with definite and solid structures. Only 150 unique designs are available.
PUNKS Comic
Inspired by Cryptopunks, the Punks Comic is also one of the hot trending NFTs nowadays. It reached a trading volume of $21.39 last week. The future of Punk Comics is endless, from advertising and merchandising, to TV or film adoption. This narrative way of giving life to everyone's favorite punk is a sure hit.
Art Blocks
Art Blocks is an algorithm-based NFT, a union of traditional art aesthetics and blockchain data. These unique NFTs are randomly generated by the time the buyer decides to unlock its code. Like a gumball machine, in which users have a "get-what-you-get" surprising experience. This NFT traded with a volume of $21.33 million last week.
N Project
Surprisingly, this collection of randomized number NFT series, that features numbers on a black background, is being patronized by many. The N Project is just eight random numbers on a black background, that invites people to create meaning through art, games and even the metaverse. All the fun and excitement in this NFT resulted in a volume of $21.26 million last week.
CrypToadz by Gremplin
This new kid on the block among NFTs completes the top ten, with a trading volume of $20.7 million over the last seven days. CrypToadz is created by Gremplin, an NFT artist who worked for the Nouns NFT Project. Many CryptoPunks enthusiasts switch to Toadz, as they see the resemblance of nature in the art.
Conclusion
This collection of trending NFTs shows how much the mainstream is accepting the aesthetic and significance of the NFT industry. From high-rising play-to-earn games to a series of random number collectibles, it is clear that NFTs are here to stay, and they will continue to conquer the crypto world.