Click here to view original web page at www.coinspeaker.com
Ciarán Hynes says that DeFi will be the key sector in the industry in the next few years as traditional investors continue to dive deeper into all the opportunities that are being created.
Ciarán Hynes is a co-founder and Managing Partner at COSIMO X, a deep technology firm specializing in blockchain technology. He is also a serial entrepreneur, investor and board director with companies including Gecko Governance, Locatible, Nova Leah, and Oneiro. We caught up with him at DAS NYC, one of the largest digital assets investor conferences, which took place in New York this week.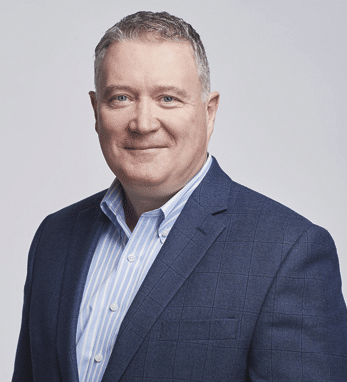 Hello Ciaran, it's great to have you here. What are your first impressions and takeaways from the Digital Asset Summit?
The summit has been incredibly informative. You can feel the enthusiasm people have for what the industry is doing. It makes me even more confident that we're still at the start of where this is going.
I think the main takeaway for me has been noticing how commonplace it has become for large traditional institutions to get involved in digital assets. This was unheard of one or two years ago.
In a nutshell, how would you define COSIMO's investment strategy?
From the get go, we have always focused on transformative technologies.
The COSIMO team has been involved with early stage companies that have become pioneers in the digital world over the past 25 years. We were instrumental to the launch of the first commercially available financial service on the Internet and to the first Internet push notification.
Of course, this means that identifying these opportunities before they reach an early majority of users is essential to our investment strategy. We believe that blockchain technology and digital assets are just now entering this stage of adoption.
You've worked with the likes of ndau, Dusk Network, and yAxis. You were an early investor in Casper as well. What do you look for in a project?
Besides the potential in the technology, we're always looking for stellar teams. There's a lot about growing these companies that boils down to proper execution, so we're ultimately looking for people who aren't just talented but resourceful as well.
We generally back companies whose products are fitted for an early majority stage in the adoption of a transformative technology. This is definitely the case for ndau, Dusk, and yAxis.
Could you tell us about COSIMO X and the idea behind a tokenized fund?
Certainly. We're the first fund to implement blockchain technology into our operations because we believe in what we invest in. Tokenizing anything creates interesting opportunities for the underlying asset, which range from improving the efficiency of transactions to fractionalization. Shares are no exception. Using security tokens as "digital shares" brings many efficiencies to our funding processes as well.
You've said that some of the benefits of being a tokenized fund are improved liquidity and making investment opportunities accessible to more investors. Tell us about these advantages and how they've played a role in COSIMO's success so far.
The current VC investment model is outdated and investors are looking for new ways to diversify their portfolios. This is especially true if they're token-based, which is the case for most digital asset investors. Our tokenized model is a boon to them and it also adds transparency to the process. With this model we've been able to create new funding options that are better suited to the needs of both stakeholders and the teams we support.
Finally, let's talk about the current state of the industry and what lies ahead. What developments have you seen lately and where do you see the puck going in the near future?
Hand in hand with the ongoing institutional interest in digital assets is the evolution of decentralized finance. We expect to see a lot of important developments in DeFi. That sector of the industry will be key in the next few years as traditional investors continue to dive deeper into all the opportunities that are being created.