Click here to view original web page at www.essentiallysports.com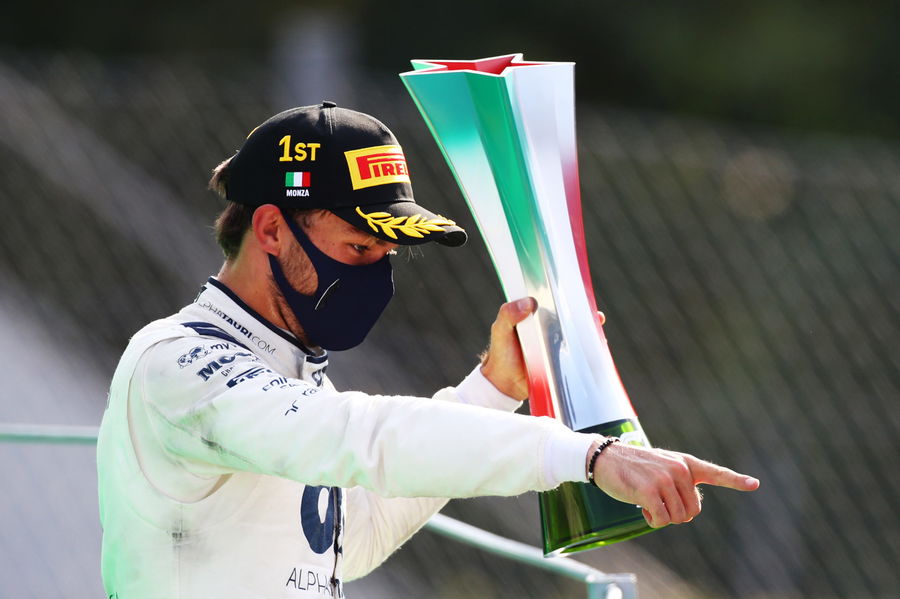 Pierre Gasly has become the first Formula 1 driver to drop a collection of NFTs. On the 19th of October, Gasly announced he would auction off NFTs through the Fantom blockchain, Artion. With the onset of crypto gaining popularity, Gasly may have started an alternative path for Formula 1.
ADVERTISEMENT
The Fantom blockchain is a smart contract platform for digital assets; a breakthrough platform for many blockchain networks. The Fantom Foundation are the brains behind this online platform and had partnered with Pierre Gasly to drop exclusive NFTs. These NFTs commemorated milestone moments from the Frenchman's career.
LAUNCHING MY FIRST NFTs.
Super excited to drop my first NFTs with Fantom tomorrow, it has been a very cool project so far, and I'm happy to share it with you now. You can check them out following the link. Auction starts tomorrow at 2pm UTC. https://t.co/hkqYbEZ0pV pic.twitter.com/OCBuJEN0La
ADVERTISEMENT
The drop tallied four NFTs, all of which were redeemable items or experiences. Three NFTs included race-worn helmets, and VIP experiences or a meet and greet with the driver. An additional NFT drop had a limited 350 NFTs, which were cashable for signed caps and T-shirts.
Artion held its first auction of the first three NFTs on 20th October, with winning bids as high as $57,913. They held the second auction on the 22nd, with all 350 NFTs being sold out.
A deeper dive into the NFTs celebrating Pierre Gasly
NFTs or non-fungible tokens are a digital form of ownership of assets. They are nonreplaceable by another item, nor are they interchangeable. Money is fungible, while art, jewelry or, in Gasly's case, meet and greets and exclusive merchandise are non-fungible.
These digital assets represent three of Gasly's greatest career milestones. The three exclusive NFTs were named Baku 2021 Podium, Brazil 2019 Comeback, and Monza 2020 First Victory. The items within these NFTs were also unique to the occasion they represented.
Baku 2020 Podium was redeemable for Pierre's 2021 Azerbaijan helmet which he wore during the race. The Brazil 2019 Comeback included a signed promotion helmet from the race weekend. The Monza Victory was the special one. A VIP experience for two people at a race weekend and a signed 2021 mini helmet and other merch were up for grabs. Further, all three NFTs also included a meet and greet with the driver over the next 12 months.
ADVERTISEMENT
Signed Gasly merch and limited edition t-shirts were redeemable for the second drop, which included 350 NFTs. Further, 10 of these NFTs were "golden tickets" to additional signed mini helmets.
ADVERTISEMENT
The NFT drop is a very different route to what drivers usually take with their merch. With digital currency taking off, Gasly may now pave the way for something very different in F1.
Watch this story: F1 Drivers Fighting on Track