Click here to view original web page at www.kedglobal.com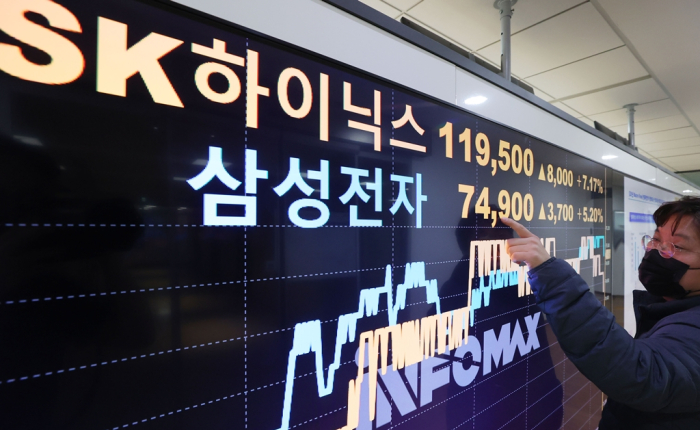 Shares of South Korea's two largest chipmakers, Samsung Electronics Co. and SK Hynix Inc., have staged a strong rebound on an industry prospect that the current downturn could be shorter-than-expected as metaverse emerges as a new major source of demand for chips.
Samsung Electronics, the most valuable stock on Korea's Kospi market, rose 5.2% -- the biggest daily gain since early this year – to 74,900 won on Monday. SK Hynix, the second-largest stock on the main bourse, climbed 7.2% -- the highest single-day gain since February 25 – to 119,500 won.
In early Tuesday trade in Seoul, Samsung was up 0.7% at 75,400 won, while SK Hynix gained 0.8% at 120,500 won.
Samsung and SK Hynix are the world's two largest memory chipmakers.
The significant share gains were led by foreign investors, signaling their return to the Korean markets.
Foreigners have been selling Samsung and SK Hynix worth a combined 36 trillion won ($30 billion) since the start of this year on pessimistic market views that the memory chip industry is doomed for a protracted downcycle due to higher inventories and a supply-demand bottleneck.
However, investor sentiment began to improve with analysts, one after another, becoming less pessimistic about the microchip outlook.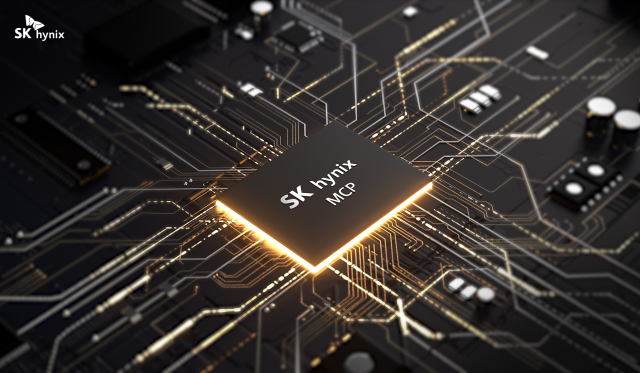 GREEN SHOOTS
US investment bank Evercore last week named Micron Technology Inc., a major global chipmaker, as its top pick, citing "green shoots" in the memory industry.
Evercore's chip analyst said in a research note that "it is clear that the tides are shifting, with pricing decline expectations into the first half of 2022 becoming less bad."
The Evercore analyst said the chip market could bottom in the first half, and hyperscale capital spending will likely improve before the year's end.
Micron rose 7.8% on Friday, sparked by Evercore's upbeat outlook for the memory industry.
Morgan Stanley, which drastically slashed its views on Korea chip stocks in its August report titled "Memory – Winter is coming," recently predicted that Samsung's memory chip prices remain weak but fourth-quarter figures are not as bad as many analysts earlier expected.
Inventories will dwindle into next year and corporate investment in cloud servers will increase, signaling a shorter downcycle for the memory industry, according to the US brokerage.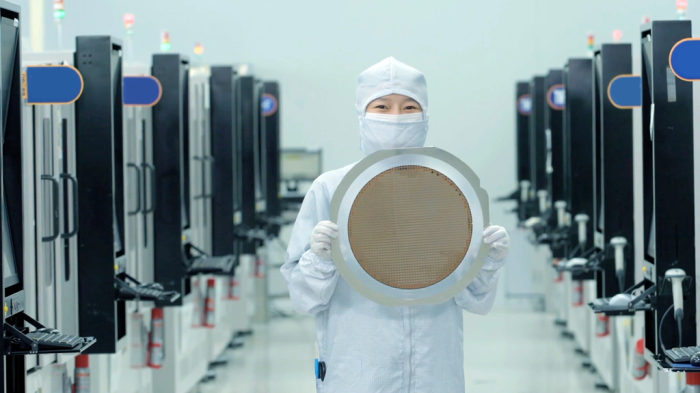 HEAVY SPENDING ON METAVERSE
Analysts said chipmakers could benefit from major technology companies' heavy spending on metaverse, a virtual world where people can connect.
Facebook, which recently changed its name to Meta, and other big tech companies have vowed to heavily invest in building metaverse systems.
Competition has been intensifying in the global metaverse sector. Facebook said it will invest $50 million in the metaverse. Global metaverse giant Roblox Corp. acquired Guilded Inc., an operator of a platform to connect gaming communities, while Epic Games, the developer of the hit game Fortnite, raised a $1 billion round of funding for the business.
"High-performance computing does not work without DRAM, another important benefit and something investors have overlooked," said the Evercore analyst in the research note.
Lee Seung-woo, head of research at Seoul-based Eugene Investment & Securities, said he sees little chances of further significant share underperformance for chipmakers such as Samsung and SK Hynix, as the recent downbeat market outlook has already been priced in.
Hwang Min-sung, a Samsung Securities analyst, said any fall in DRAM prices in the first quarter of next year will be limited, given the strong demand from big tech firms such as Microsoft and Meta to back their bet on metaverse.
Samsung Electronics is included in Roundhill Ball Metaverse ETF (META), the world's largest metaverse-related exchange traded fund.
Write to Jae-Yeon Ko at yeon@hankyung.com
In-Soo Nam edited this article.