Click here to view original web page at capital.com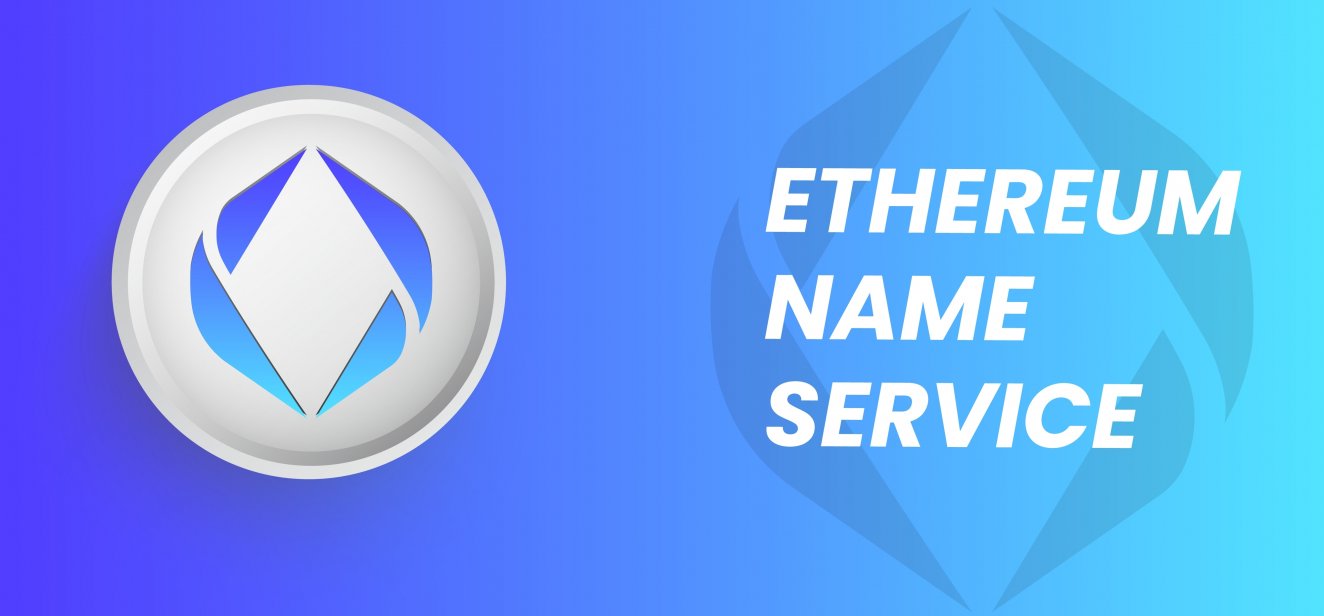 A typo when sending cryptocurrency to a wallet address is an easy mistake to make, especially as they are usually more than 20 characters long. But it has the dire consequence of losing the funds for good. Ethereum Name Service is letting users create their own personalised wallet address to try to reduce the chances of this happening.
This clear utility has not always translated to positive price action in ENS, Ethereum Name Service's governance token.
ENS is currently showing signs of recovering from a long-term bearish trend.
What is Ethereum Name Service (ENS)?
Wallets have proved to be an essential part of cryptocurrencies as a place to keep funds safe. But their addresses consist of long strings of characters, which easily lend themselves to irreversible mistakes by inattentive typists.
Ethereum Name Service was designed to avoid this and provide an easy way of sharing wallet addresses. Just like a social media handle or a customised URL link, users can create their own personalised wallet address.
For example, someone could purchase the wallet address Capital.ETH. Once registered with a wallet, investors can send or request funds by using this address.
Ethereum Name Service is now the most widely used blockchain domain standard. At the time of writing, it boasts 1.67 million addresses and almost 500,000 users.
ENS was originally created by the Ethereum Foundation, but eventually launched as its own organisation. It is based in New Zealand, and Nick Johnson is the lead developer, who has worked at Google previously.
The governance token
Managing the Ethereum Name Service is its own decentralised autonomous organisation (DAO). The ENS governance token is an essential part of this. Investors have a say over the future direction of the platform.
A proposal needs the support of 100,000 ENS. It can then be put to a vote where any ENS holder can support or deny it. To pass, a vote must have a two-thirds majority, with a minimum of 1% of all token holders taking part.
Users will be given a chance to vote on funding and developing the platform. Holders will also have a say over the leadership of the Ethereum Name Service and how its mission is carried out.
ENS's past performance
The ENS token launched in November 2021. An airdrop took place to mark its launch. Those who own an ENS wallet address were eligible to receive a portion of free tokens.
$ENS has launched!

Eligible users can claim their $ENS governance tokens at: https://t.co/ZGGfGLhdhS

No rush: You have until *May 4, 2022* to claim your tokens. Claiming costs gas, so feel free to wait for favorable gas prices.https://t.co/TuheiI0w9i

Blog or ???? for more????
1/

— ens.eth (@ensdomains) November 9, 2021
After going live on CoinMarketCap at $33.66 on 9 November, it rocketed to its all-time high of $85.89 two days later.
ENS price chart
Source: CoinMarketCap
The token came close to that price again later in the month. Two proposals were put to its community about transferring the funds from a multisignature wallet to the DAO and about launching another airdrop.
Ethereum Name Service was also featured by Coinbase Japan on 22 November. By the end of the month, it had peaked at $83.54.
ENS dropped from this high with the bear market and was fluctuating around $40. It picked up slightly in December as Vitalik Buterin, Ethereum's co-founder, mentioned it at a live event.
However, by the beginning of January 2022, it had dropped below its launch price. Despite a brief rally on 1 May when it passed one million registered domains, the depreciating trend stuck with ENS. The cryptocurrency fell to its all-time low of $7.40 on 14 June.
It has recently started recovering from this, as Ethereum Name Service saw a 216% rise in registered domains in early July. At the time of writing, on 28 July, ENS was trading at $14.66, up 19% in the previous seven days.
Ethereum Name Service price prediction
At the time of writing, the consensus from forecasters was that they expected ENS to sustain this rally.
TechNewsLeader's Ethereum Name Service price prediction for 2022 suggested it would reach a maximum price of $24.93 in a year. It was then predicted to grow past $100 in 2027 and rise to $350.77 in 2030.
Similarly, PricePrediction gave a maximum price of $22.53 for next year. Its Ethereum Name Service price prediction for 2025 averaged out at $39.82. The price was predicted to reach $247.95 in 2030.
The ENS price prediction from AMB Crypto expected the cryptocurrency to pass $30 in 2025. Its Ethereum Name Service price prediction for 2030 thought it could pass $100 and rise to $300 in 2033.
CoinQuora predicted the token's growth would slow down over the second half of 2022, but the site suggested it could reach $37.45 by the year's end. Its optimistic Ethereum Name Service crypto price prediction suggested the token could race to $300 in 2025.
When considering ENS coin price predictions, it is important to keep in mind that cryptocurrency markets remain extremely volatile, making it difficult to accurately predict what a coin or token's price will be in a few hours, and even harder to give long-term estimates. As such, analysts and algorithm-based forecasters can and do get their predictions wrong.
If you are considering investing in cryptocurrency tokens, we recommend that you always do your own research. Look at the latest market trends, news, technical and fundamental analysis, and expert opinion before making any investment decision. Keep in mind that past performance is no guarantee of future returns. Never trade with money that you cannot afford to lose.
FAQs
Further reading: