Click here to view original web page at cryptotvplus.com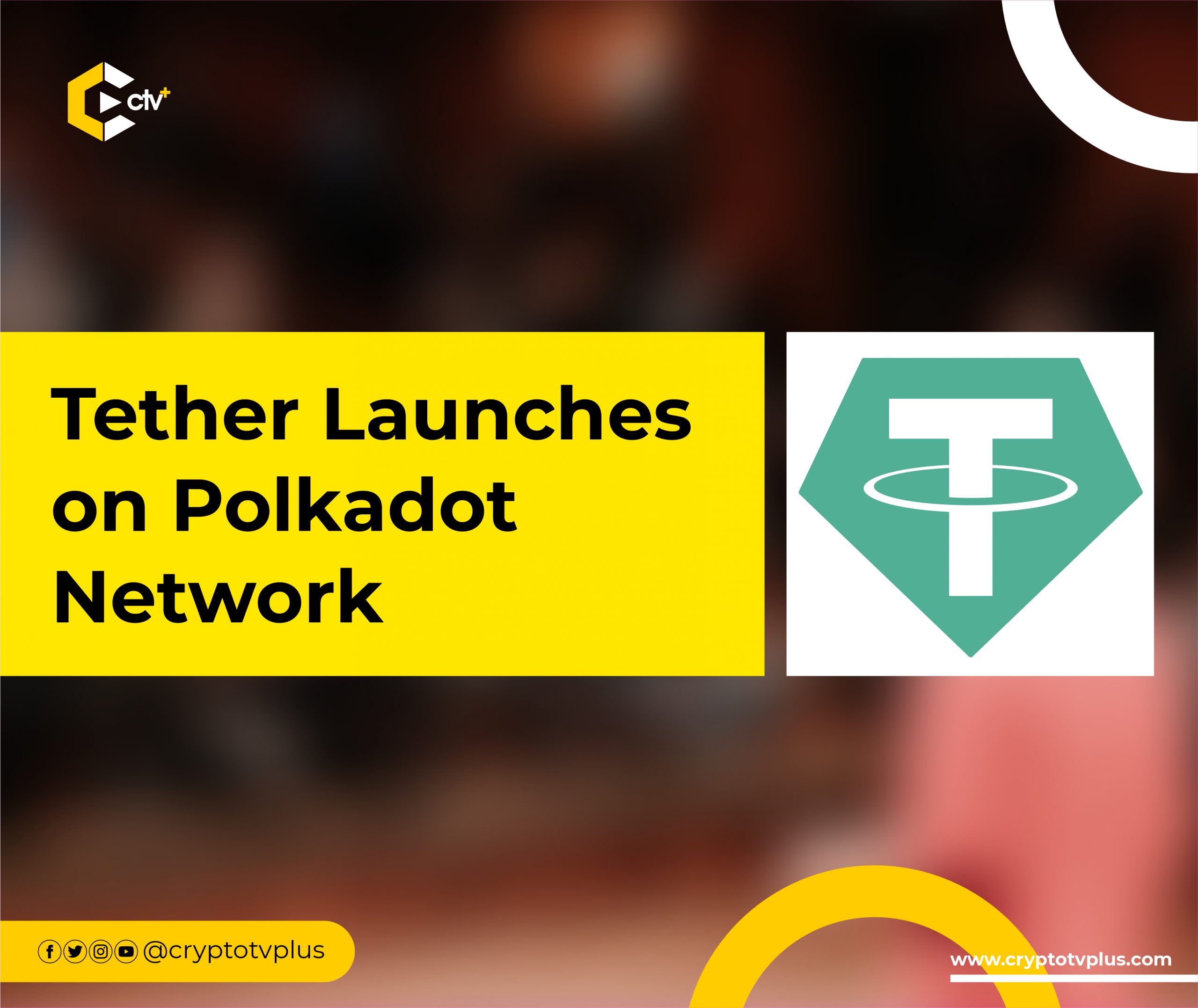 Tether Operations Limited (Tether) has announced the launch of its stablecoin token, USDT, on Polkadot Network. Following the announcement, Tether will support USDT deposits and withdrawals on the network. USDT is currently the largest stablecoin in the crypto market, with a market cap of $68 billion.
The Polkadot network is a decentralized and open-source blockchain ecosystem with strong support for multi-chain capabilities such as cross-chain registries and cross-chain computation. In addition, Polkadot enables independent blockchains to exchange information and transactions in a secure and trustless way via the Polkadot Relay Chain, making it easier to create and connect decentralized applications, services, and institutions.
According to Tether, the stablecoin's launch on Polkadot represents a huge milestone as it breaks barriers and establishes a presence in several decentralized ecosystems. Furthermore, it will be a hedge against volatility within the Polkadot ecosystem while providing an opportunity for yield generation and seamless deposits and withdrawals.
Paolo Ardoino, Chief Technology Officer (CTO) at Tether, commented on the launch and stressed Tether's excitement about the Polkadot addition.
"We're delighted to launch USD₮ on Polkadot, offering its community access to the most liquid, stable, and trusted stablecoin in the digital token space."
Ardoino also noted how the Polkadot would benefit from the development.
"Polkadot is on a trajectory of growth and evolution this year and we believe Tether's addition will be essential in helping it continue to thrive."
Overall, the latest development points to Tether's commitment to retaining its position as the number #1 stablecoin. USDT is now live on eleven networks, including Polkadot.
Meanwhile, a New York court has ordered Tether to provide documents proving USDT backing. In the coming weeks, crypto exchanges will launch support for USDT and deposits on Polkadot.
Read also;
What do you think of this article? Share your comments below.