Click here to view original web page at www.kedglobal.com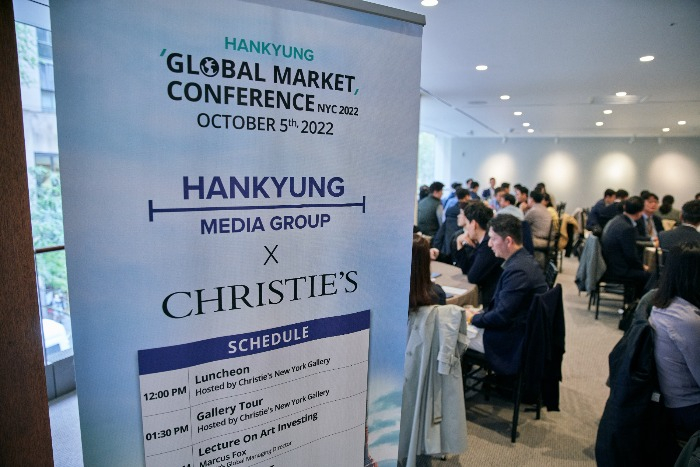 Non-fungible tokens (NFTs) will significantly influence a wide range of industries as millions of global investors flock to the assets, investment experts and thought leaders said at the Hankyung Global Market Conference NYC 2022, hosted by The Korea Economic Daily in New York.
High-profile digital asset experts from CoinDesk, a global cryptocurrency news outlet; Bored Ape Yacht Club (BAYC), an Ethereum blockchain-based NFT collection; tech investment firm Bond Capital; auction house Christie's and other global companies discussed the future of NFTs at Christie's New York office on Oct. 5, the first day of the three-day conference.
NFTs TO INFLUENCE ART, REAL ESTATE, BUSINESS MARKETING
Michael Casey, chief content officer (CCO) at CoinDesk, introduced the future of blockchain and web 3.0, the next-generation internet characterized by decentralization and private ownership of digital content assets.
While web 2.0 platforms have issues with personal data protection and the security of digital assets, web 3.0 platforms can address them by distinguishing the genuine from the fake, Casey said.
He also noted that NFTs can infinitely expand the concept of ownership, stressing the tokens' positive outlook for the long term.
As NFT enables trading of various rights, the tokens can be applied to a broader range of sectors such as art investment, real estate and business marketing, the CCO added.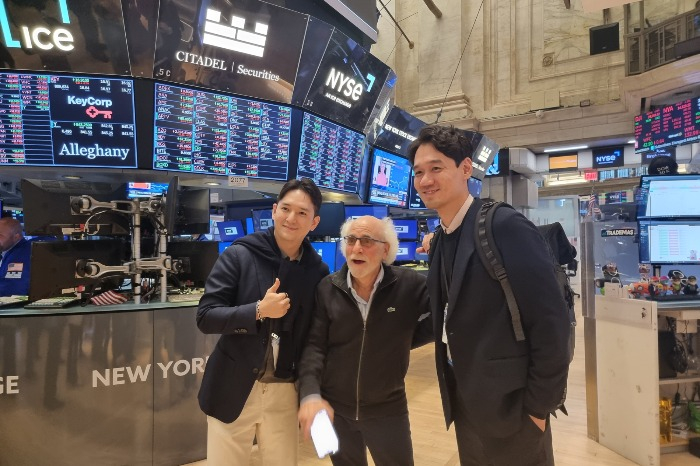 WEB 3.0 BECOMES CULTURAL MAINSTREAM
BAYC, the group that leads the world's largest NFT trade project, garnered huge attention at the conference as it was the first time that Nicole Muniz, the CEO of BAYC's parent company Yuga Labs LLC, has spoken at a conference hosted by a Korean firm.
The Ethereum blockchain-based collection has 10,000 NFTs, allowing its official members' commercial use of intellectual property and access to members-only events.
It is known to have achieved more than $1 billion in revenue, counting celebrities like Justin Bieber, Madonna, Paris Hilton, Eminem, Snoop Dogg and Jimmy Fallon among its members.
Muniz said that web 3.0 has emerged as the cultural mainstream, allowing more people access to remote medical treatment and online education. People are increasingly able to find their identities and insist on ownership in the new era of web 3.0, the CEO said.
BAYC is helping its NFT holders establish their identities and make broader use of the tokens as well as earn profits by owning, transforming and reprocessing copyrights, she said.
The boundaries of art are also expanding with the growing popularity of NFTs, and this encourages interesting storytelling and creative activities on the digital assets, the CEO added.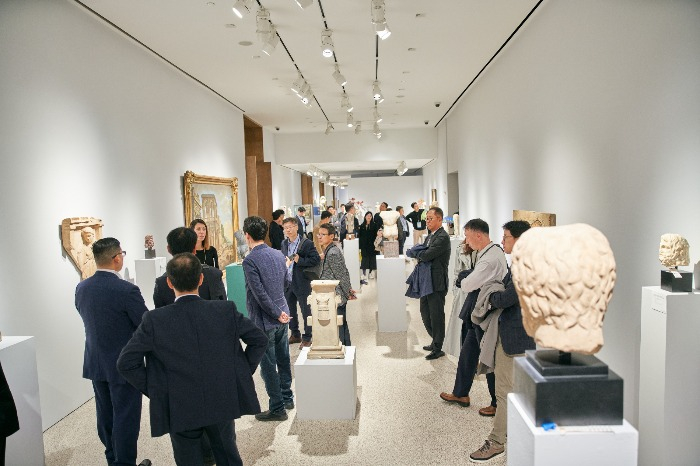 POSITIVE OUTLOOK IN THE LONG TERM
NFT has great potential in the long term although a lot of speculators have bet on short-term profits over the past two years, said Chae Dae-gwon, general partner at Bond Capital. The firm is an investor of Yuga Labs.
As smartphones have changed the concept of time and space, the tokens will innovate ways to provide asset value, Chae added.
Marcus Fox, Christie's global managing director, said NFTs have emerged as a game changer, shifting key concepts in the art and luxury markets.
MORE THOUGHTS ON INVESTMENT, MACROECONOMICS
On Oct. 6, several world-renowned investors and economists will outline the future of the investment environment and share their opinions.
Eric Rosengren, former president of the Federal Reserve Bank of Boston, will speak on inflation and recession. Howard Marks, co-chairman of Oaktree Capital Management will outline current market cycles and portfolio mixes.
Additionally, Admiral James Stavridis, vice chair, global affairs and managing director at The Carlyle Group, will discuss the new cold war and its investment implications.
Joshua Kushner, founder and chief executive of venture capital firm Thrive Capital will speak on the US venture investment market.
During the afternoon session on Oct. 6, Jae Yoon, chief investment officer at New York Life Investments, and Thomas Lee, founder and managing partner at Fundstrat Global Advisors, will deliver outlook and investment tips on the 2023 stock market.
Alex Chi, partner of Goldman Sachs Asset Management, will discuss private credit investment in the era of high-interest rates. Michael Chung, deputy global head of equities at Millennium Management, will outline the hedge fund industry landscape and investment strategies.
Gregory Hall, head of US global wealth management at PIMCO, will share the asset management firm's outlook on the investment environment and its portfolio strategy.
Write to In-Seol Jeong, Ho-Gi Lee and So-Ram Jung at surisuri@hankyung.com
Jihyun Kim edited this article.