Click here to view original web page at insidebitcoins.com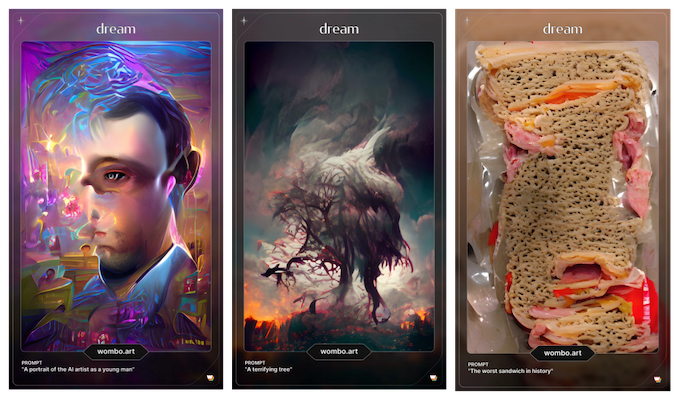 According to James Gwertzman, an interactie light artist and co-founder of PlayFab, the largest development in the video game business since 3D is generative AI. In a Twitter thread, he explains that generative AI art (Gen AI) is a revolutionary technology that is changing how games are made and will have a major impact on all areas of gaming development and game playing.
With Gen AI, the "iron triangle" can be completely broken because you can save time, money, and extend scope while maintaining excellent quality. High-quality assets that would have taken days or weeks to produce by hand can now be produced in hours.
He believes that games will be most affected among all forms of entertainment. They are the most intricate (in terms of the quantity of assets) and interactive (real-time). This results in a high barrier to entry and high development expenses for modern games, both of which are vulnerable to disruption by GenAI.
The development of generative AI models for all assets used in game production, including 3D assets, materials, character animation, sound effects, music, level design, and more, is underway. Currently, 2D images are receiving the most attention. Some examples of tools that have gained a lot of popularity recently are Stable Diffusion and MidJourney.
Additionally, change is happening faster. If one takes a look at the rise in the number of AI papers published each month, it seems there is a new method or development every day.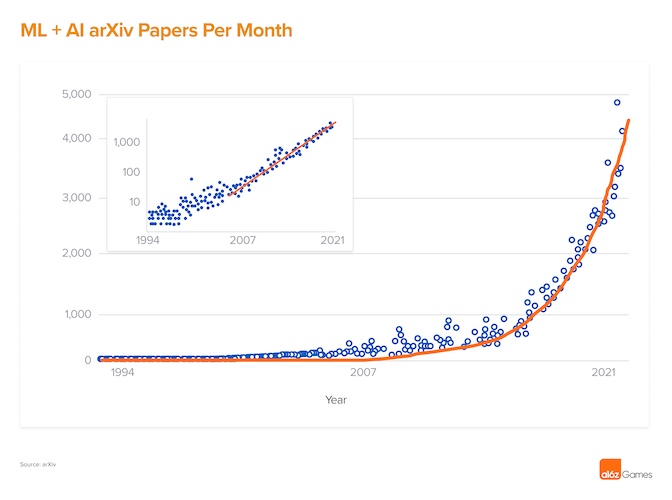 This has the effect of reducing the cost of content to almost nothing. Some designers are thus able to reduce the time required to produce a single concept art piece from weeks (end to end) to one hour, a 100+-to-1 cost reduction.
A new golden age
Although artists won't be replaced, the type of work they do will alter. They no longer need to perform all of the work alone because AI is a capable helper who can make suggestions and carry out the tedious tasks. A new marketable skill will emerge from doing this successfully.
This will bring about a new "golden age" of game production, in which there will be an explosion of more inventive and imaginative games due to lower entry barriers. Teams will get smaller as quality and inventiveness increase.
Completely new games that were not feasible before AI will soon be released. An example of such a game is Microsoft Flight Simulator, which is so large that it would have been virtually impossible to create it by hand. Only an AI could have completed it.
Another is the role-playing game Arrowmancer, in which characters are generated by AI in real-time. For the first time, it is now possible to automatically create fresh material of all kinds while you play. Compared to procedural level generation, this has greater influence.
Due to the swift speed of research, new models are created and quickly abandoned before being replaced by larger or better models. All-inclusive solutions that focus on the requirements of a specific industry can be one method to create long-term value.
Runway, which provides video editing, green screen removal, in-painting, and motion tracking, is one such example for video artists. We are aware of numerous people who are developing similar all-in-one suites for the gaming sector.
The number of businesses working on generative AI for games can be seen in this market map, but given how quickly this field is developing, that number is likely to more than quadruple within the next 12 months.
Sound effects are one area where opportunity exists. There aren't any firms selling GenAI for Sound FX despite the existence of numerous academic papers on the subject, but this will undoubtedly change.
Crypto and P2E gaming
With new technologies and innovations appearing almost daily, this is a very exciting time to be in the world of gaming. While Gwertzman does not mention how the crypto world will be impacted by Generative AI, we believe it will have a major impact, particularly on P2E and NFT games.
RobotEra
An exciting development in the world of 3D and P2E games is RobotEra, a project that is creating a shared multiverse that connects with other worlds, allowing players activities such as opening theme parks and museums. Players can create, share, operate, explore and trade with many NFT communites.
This project has started its presale, giving investors the chance to buy its native TARO coin at a discount. The platform, which utilizes the Ethereum blockchain, is creating a Metaverse where users may contribute to the construction of NFT-based structures like buildings and land.
RobotEra has the makings of a lucrative offering in a year of significant presales because the platform already has some solid foundations. Additionally, it has backing from LBANK Labs, which suggests the momentum it may get as its sale develops and when it obtains its initial exchange listings.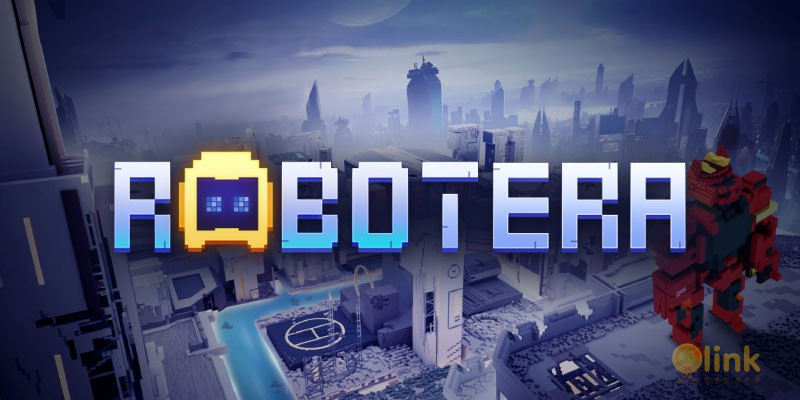 RobotEra is moving quickly with the beginning of its presale because its alpha version is scheduled for release at the end of the first quarter of 2023. Over 300,000 TARO, which are presently being sold at a price of 0.020 USDT, have already been sold in the sale, despite the fact that it just got started yesterday.
You can visit the RobotEra website to connect your Wallet Connect cryptocurrency wallet and buy TARO using either ETH or USDT. Interested investors can take part in the presale there. Prospective participants would be wise to move quickly since once the sale enters its second stage, the price of TARO will increase by 25%.
There will be three stages in the presale, each of which will sell 90 million TARO. Together, these three stages account for TARO's total maximum supply of 1.5 billion, with the largest portions reserved for its DAO-based treasury (33%) and for player play-to-earn incentives (25%).
Playable Metaverse
Regarding gameplay, in RobotEra's Metaverse, users will take on the role of robots who are in charge of maintaining their own NFT-based lands and helping to build RobotEra's virtual environment. Players will also be able to gather resources from the game world, build robot companions, participate in quests, and attend events in the sandbox-style game (e.g. virtual concerts).
RobotEra's roadmap states that the Metaverse's development started at the beginning of this year and that an alpha galaxy for the Metaverse should be ready by the end of Q1 2023. Around this time, further gameplay components will be unveiled alongside VR and AR-based components.
To accommodate this schedule, the RobotEra team anticipates that the presale will end by the start of the new year, which is also when it anticipates obtaining its first exchange listings for TARO. Given that LBANK Labs has already provided money, it is probable that LBANK will be one of the first exchanges to offer the coin.
Regarding TARO's role in the RobotEra ecosystem, the project's whitepaper indicates that the utility token will be used by the game's players to trade in-game goods and items as well as to give them incentives. Trading NFTs, staking, mining, taking part in events, and maintaining virtual land are a few ways gamers can earn TARO.
Although RobotEra is still in its very early stages of development, these many factors point to a very promising blockchain-based game industry. Some of the biggest cryptocurrency initiatives to date have been Metaverse and/or gaming platforms (such as Decentraland, The Sandbox, and Axie Infinity), and it appears that RobotEra will follow this trend.