Click here to view original web page at www.trustnodes.com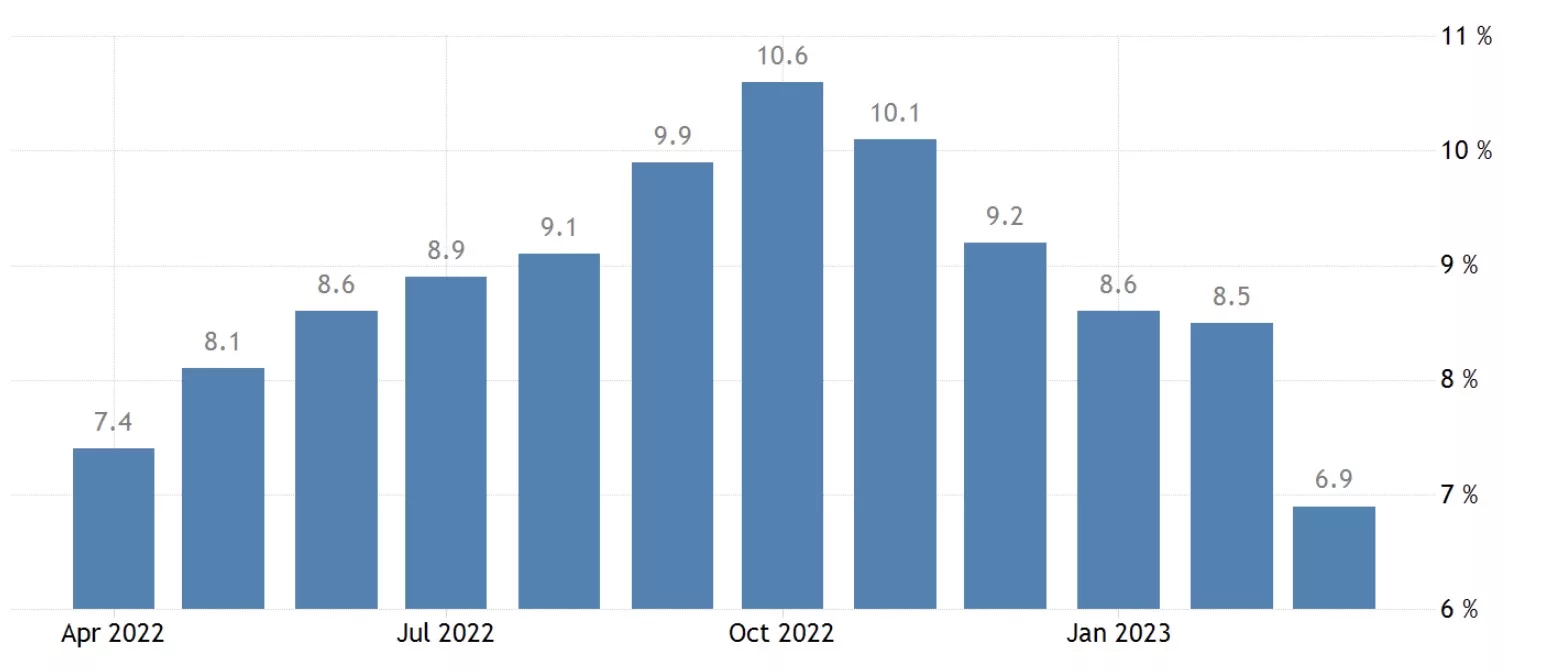 Inflation came lower than expected in Europe according to a flash estimate released earlier today by Eurostat.
Inflation is expected to be 6.9% for this March, lower than the consensus of 7.1% and significantly lower than 8.5% in February.
"Food, alcohol & tobacco is expected to have the highest annual rate in March (15.4%, compared with 15.0% in February), followed by non-energy industrial goods (6.6%, compared with 6.8% in February), services (5.0%, compared with 4.8% in February) and energy (-0.9%, compared with 13.7% in February)," the agency said.
Some of these higher food prices might be due to a lagging effect for energy costs which spiked last year, but are now down significantly.
Natural gas for example peaked at $10 in August, and is now down 5x to $2.2, but it might take some time to reflect more widely in food costs or for industrial goods.
All these costs are largely falling however, with this being the first inflation data for March to be published by any major economy.
Whether the steep fall will be reflected in US remains to be seen once they publish the data later next month, but for Germany for example inflation dropped to 7.8% from 9.3% in February, down from the peak of 11.6% in October.
That can provide some much needed breathing room to the European Central Bank (ECB), which after raising interest rates to 3%-3.75%, might slow down or even pause.
Fed's chair Jerome Powell suggested earlier this month that rate hikes are coming to an end, with the ECB – which started hiking later – potentially following.
Whether this is having any effect on bitcoin, which is slightly up today, is unclear. Stocks in Europe and US are green however as markets look forward to the interest rate cuts that are expected to come in now nine months.
The rate of these cuts will depend on just how quickly inflation keeps falling, but the downwards trajectory so far seems clear both in Europe and the United States